Morning All:
Last Saturday evening was the family birthday party...four family (and/or in-laws) have a birthday in March, so one big party...we had about 20 people (counting the little ones) over...did a total of six "regular" pizza's and eight "tortilla" pizza's, plus a batch of ABT dip. The ABT dip was first and lasted about 10 minutes...here is a quick pic before the other half was devoured...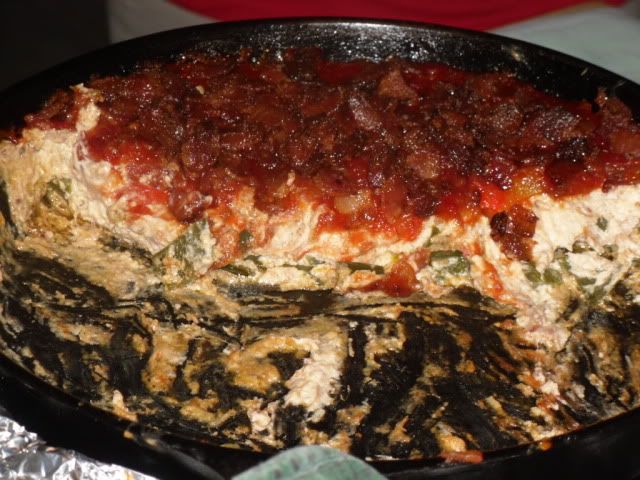 Next "the raws"...not sure if everything is in the pic (and still not sure why the phone was in the middle)...our daughter-in-law made the dough, a whole wheat dough that was FANTASTIC, that's it in the bags in the back...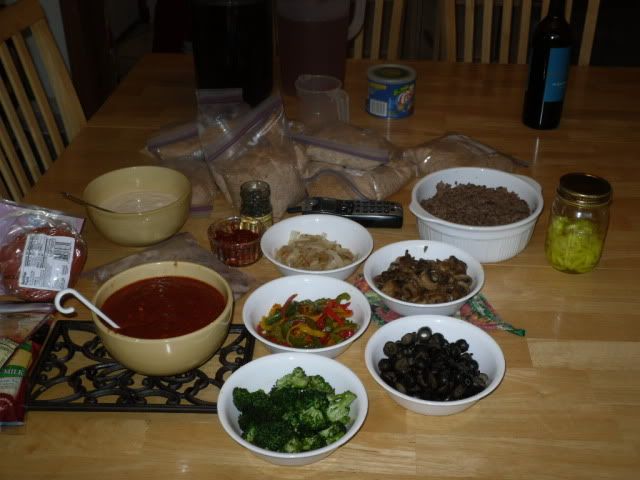 Here was Wesley's pizza (our 4-year old grandson)...pepperoni and cheese only...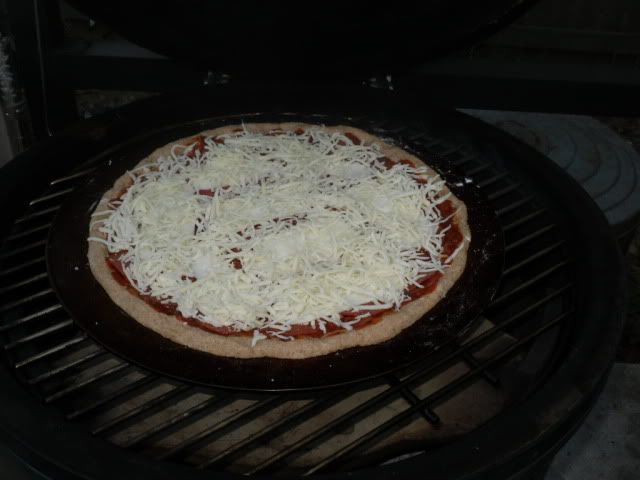 One of the tortilla pizza's included pulled pork, Asiago cheese, banana pepper rings and my BBQ sauce...quick and easy...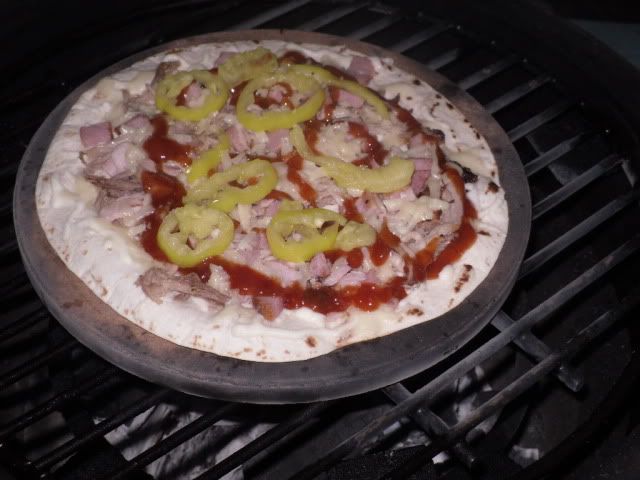 A "white" pizza put together by the ladies...used Alfredo for the sauce, some Asiago and mostly veggies...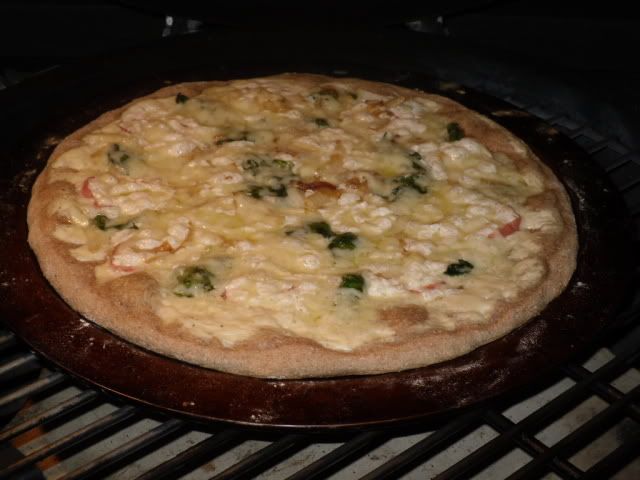 Mostly veggies (can't understand that)...
The MEN'S pizza...my son used the remainder of the meats plus a bunch of cheese...this one was about 2" thick with toppings...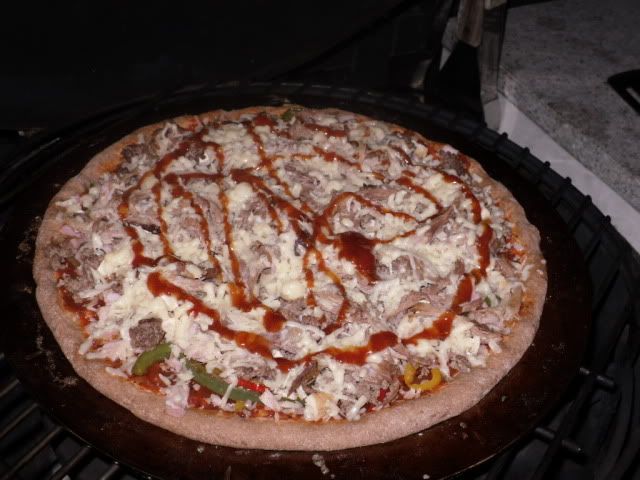 And the last one of the evening...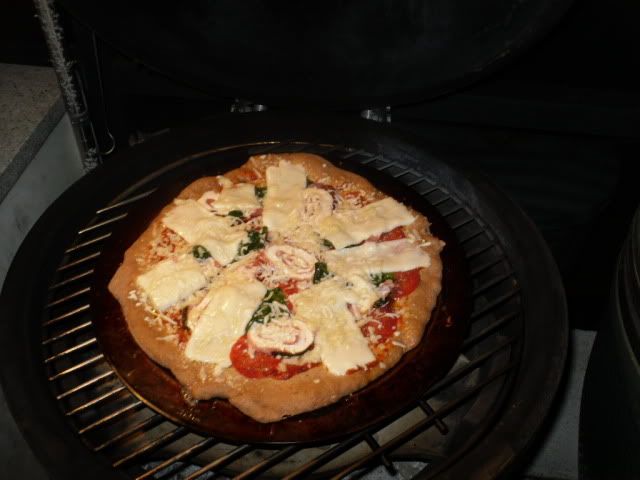 Everyone left complaining they ate too much!