After inviting myself over so many times on a Sunday, finally I am getting a call on Saturday "Are you coming on Sunday?" That is a sorta-invite, isn't that nice!
So tonight is was mussels. No one sounded too excited about it, they never had them cooked on the egg before!
These were from Maine, always have a look at the tag.....
Saute garlic and shallots in olive oil and butta in CI..... add in 2 lbs. mussels, 2 cups white wine, a pinch of saffron, 2 Tbsp. chopped parsley, S & P. Cover and wait.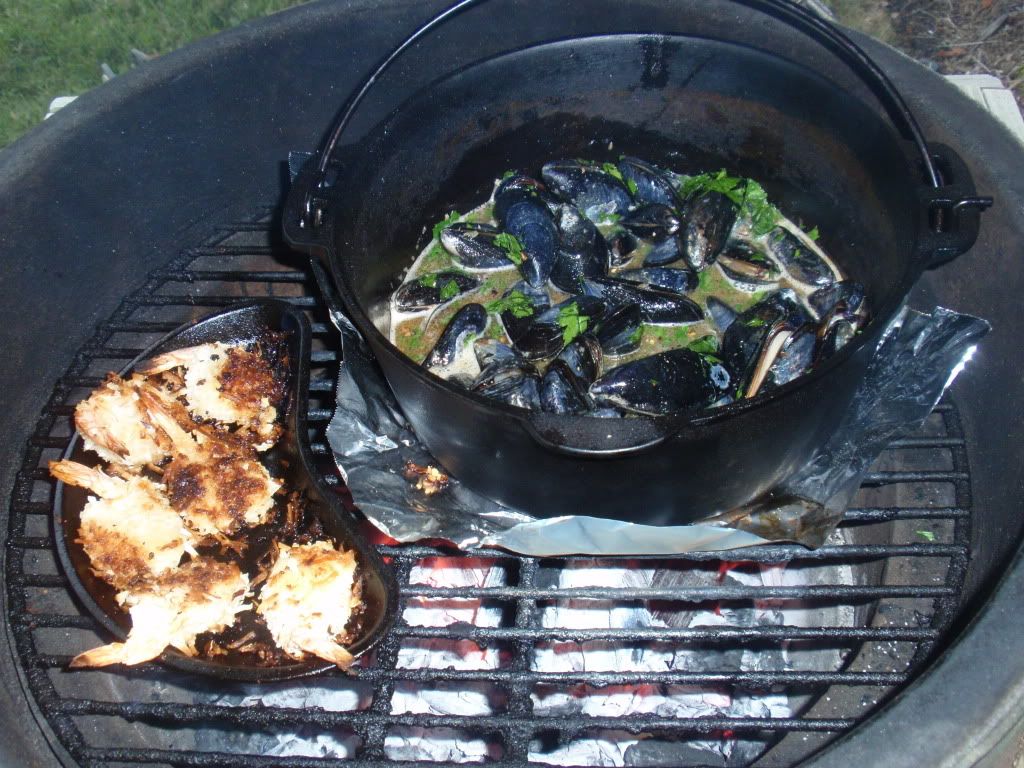 10 minutes ~ yep, 10 minutes
How about some parmesan cheese on top? Don't forget the bread for dipping!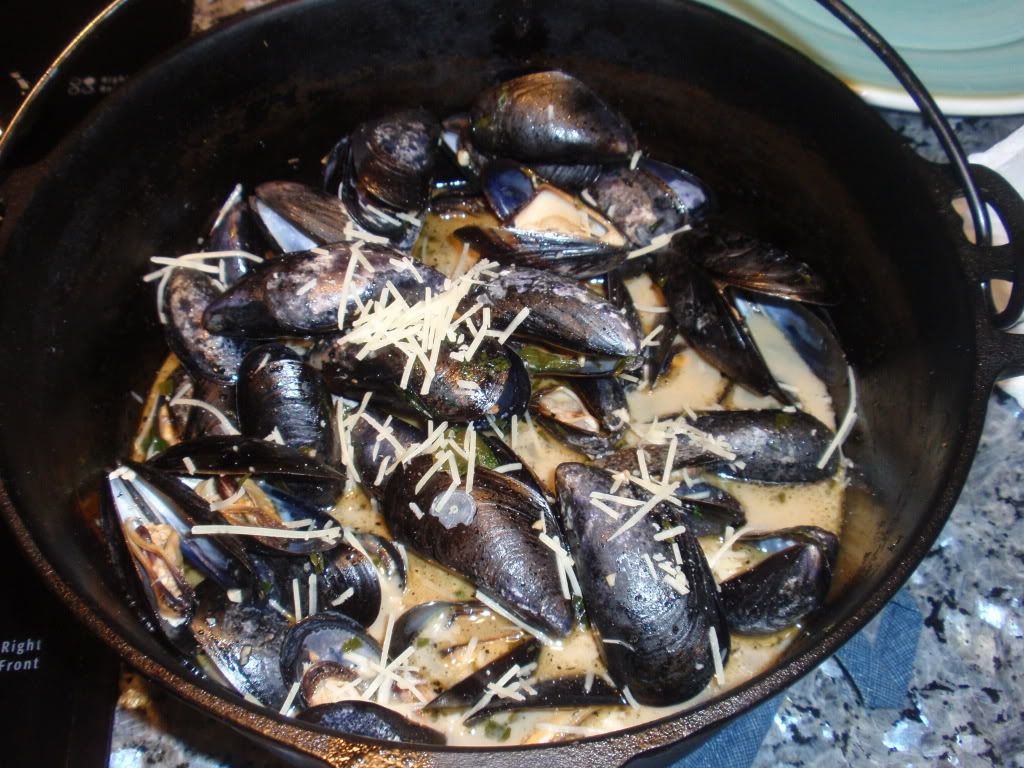 Nothing but thumbs up and my son asked if we can stop on the way home to buy more (um, no).
I taught my niece to throw the shells in the bay! She throws underhand, good thing, she might hit the house across the way!
After that my brother threw some large steaks on and they got done real quick:
Hunks of cow, worthy of the Poolman, even: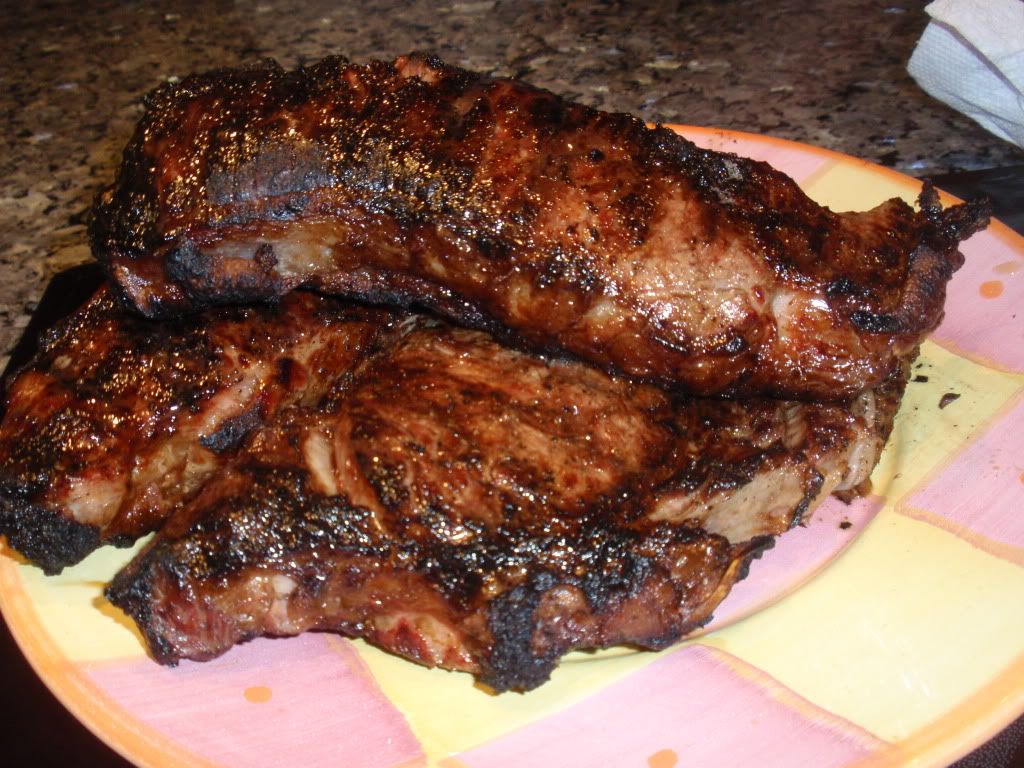 Plated with squash and brussel sprouts: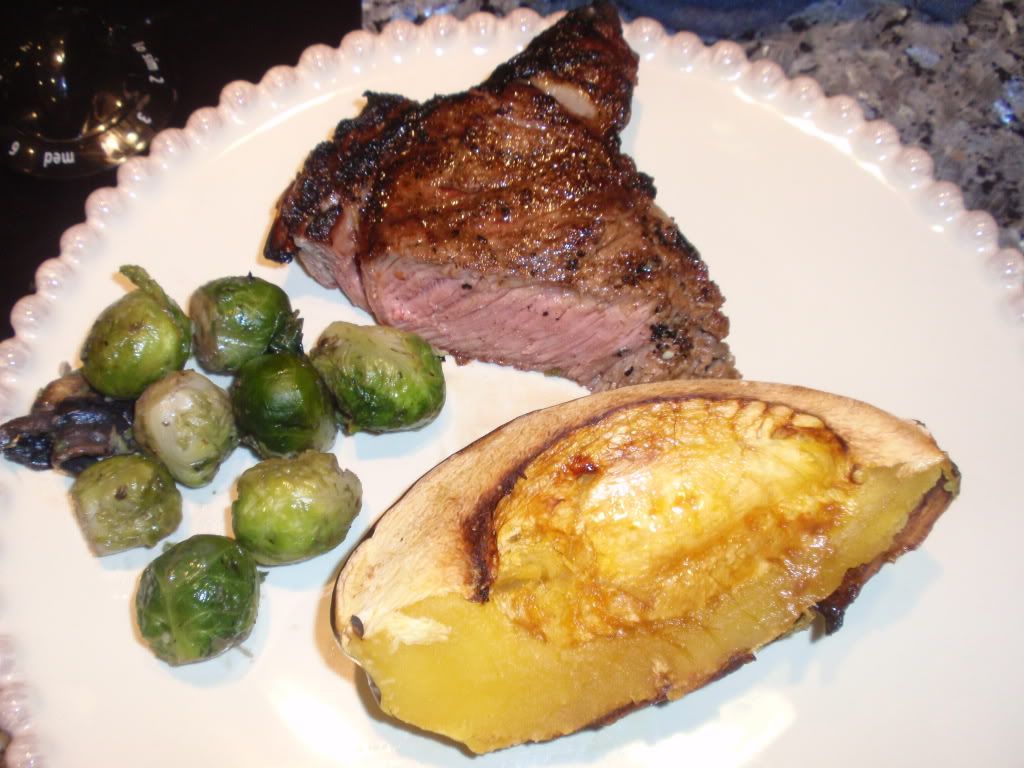 Oh, and for the animal lovers, today a baby otter was rescued off the dock and taken to the Marine Aquarium closeby. He was tiny and had no Mommy in sight. Here he is in the cat carrier ready to go off to people that will know how to take care of him/her: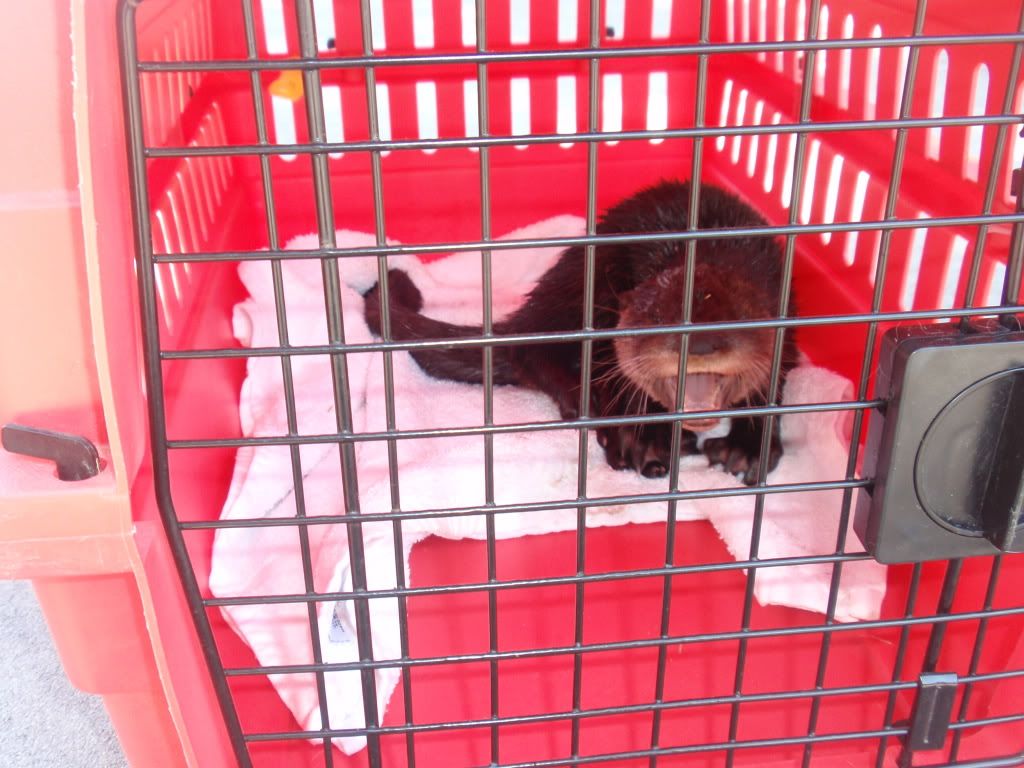 In 5 1/2 years of living here, I have never seen an otter in the bay!
Happily egging on my original large BGE since 1996... now the owner of 6 eggs. Call me crazy, everyone else does!

3 Large, 2 Smalls, 1 well-used Mini