I was wondering if there is a Julia Childs marathon on cable as I had to hit two stores for shallots last night and I bought all that was left when I found them.
Kids where off and so were mom and dad so we made dinner tonight. Picked up a pack of hanger steaks at the Restaurant Depot at Christmas. Thawed them and trimmed them all up this morning. I also thoroughly abused them with a jacardi.
Put them in a bag with a mini bottle of red wine and some cheap balsamic with chopped shallots and some additional salt and pepper. I had bought fresh thyme and rosemary but forgot to put them in.
While the meat was getting happy we took the kids skating. The wife and I both fell once after a 30 year break from skating. I recommend skipping this step.
I love Shaking the Tree on baked potatoes so I thought I'd save a step/force my way of eating them on the family and cubed up the potatoes and tossed them with a stick of melted butter and gave them a nice coating of STT. Turned out awesome!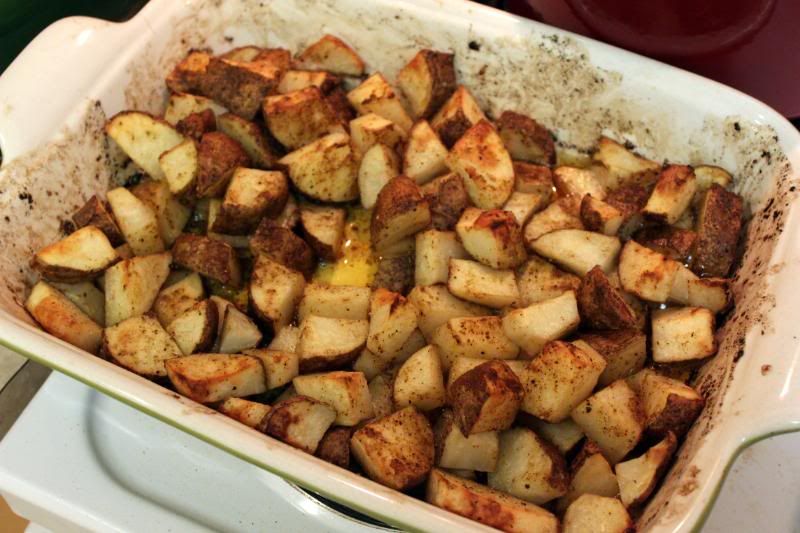 The steaks were more done than I would have liked but were still great.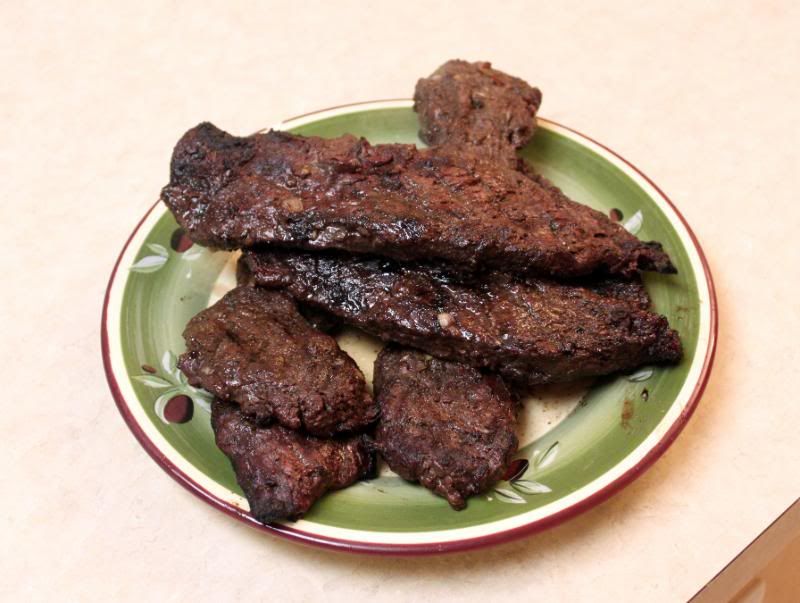 The over doneness was in part to the mushroom sauce distraction. I had dumped the steaks and marinade into the pan and scrapped off most of the shallots and let the liquid stay in the pan. Added a pack of "restaurant blend" mushrooms and cooked away. When it reduced I punted with some better for gravy flour and added a can of beef broth and cooked it all down.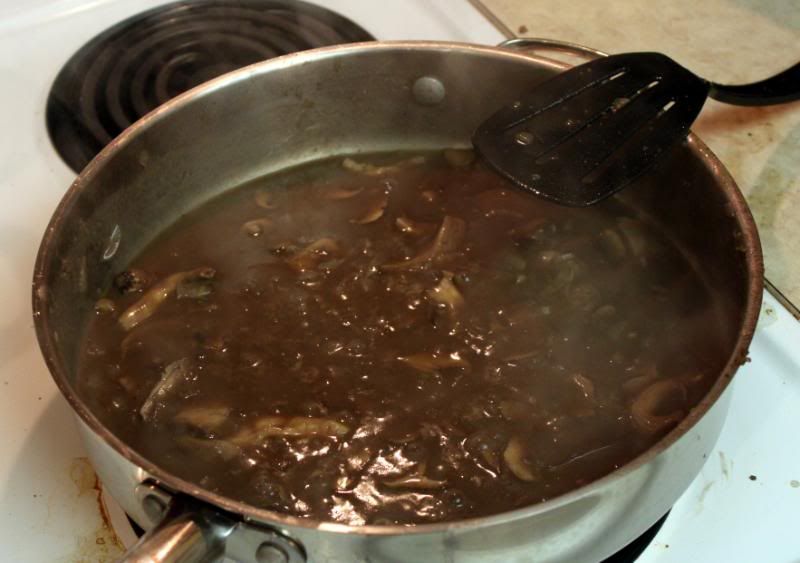 Plated with the addition of a salad and this was a mighty fine meal. Next time I need to remember the herbs and I'll hit the steaks with some RTS rub or just some salt and pepper before putting them on the Egg.