What did you do with the bones the last time you egged beef ribs? I hope ya saved them. I did.
Here are the bones egging away: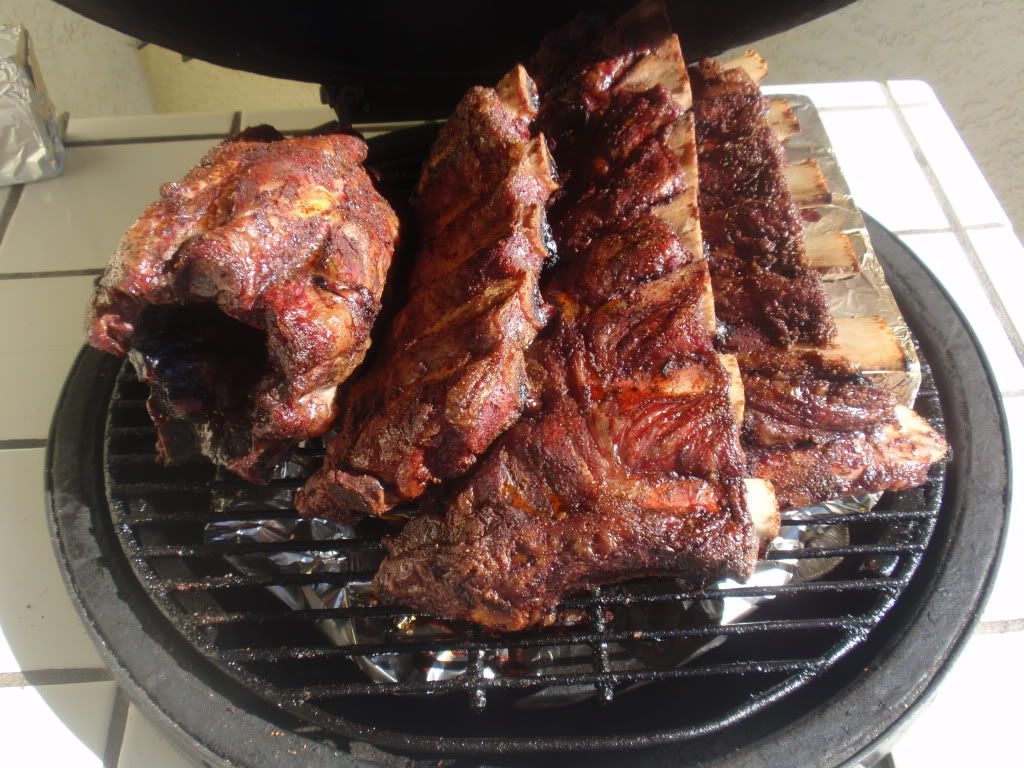 I saved the bones and made some rich stock, which had a nice smokey flavor to it.
So today I used the beef stock to make French Onion Soup. Mostly based on Tyler Florence's Ultimate recipe:
http://www.foodnetwork.com/recipes/tyler-florence/french-onion-soup-recipe2/reviews/index.html#user-reviews-top
Here it is with toast, mozzarella and fresh parmesan on top, and fresh thyme garnish: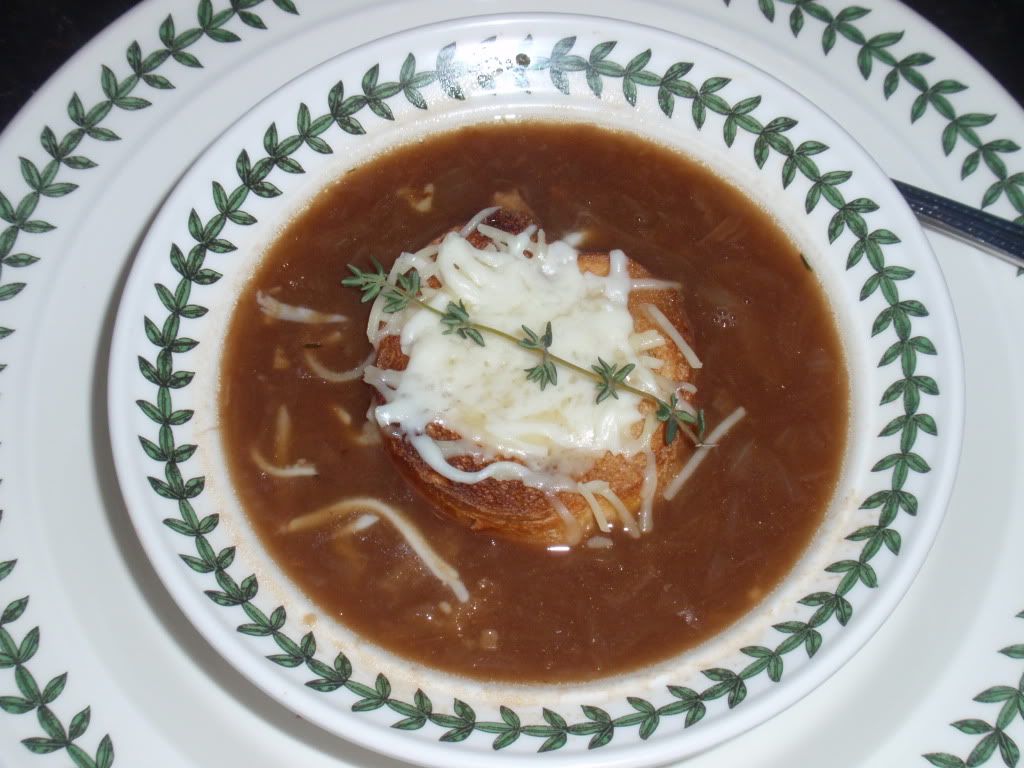 WOW. It was great. Thanks, FLpoolman for the idea. I have been hungry for it since he posted it the other day. A perfect soup for the 60 degree weather tonight!