To taste my steak and kidney pie with Guinness.
Used sirloin and lamb kidneys-- forgot pics of the raws.
Stop Light Peppers:
These are like sweet not very hot jalapenos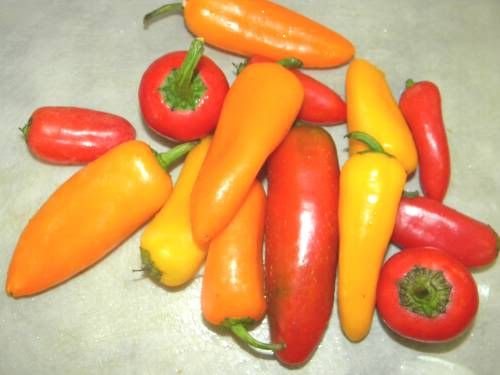 Celery, carrots and onions sauteeing: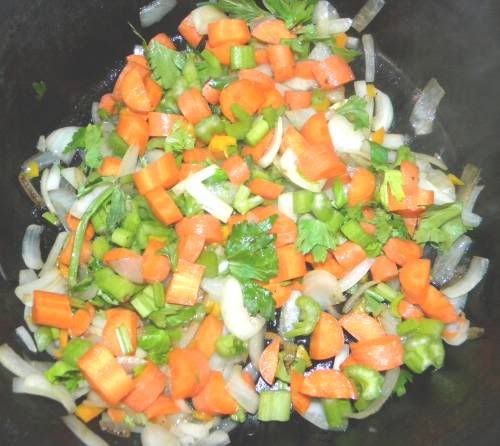 Cooked on LBGE in 9 qt Do for 2 hours at 225F:
Could not decide if I wanted pie crust, dumplings or biscuits so settled on biscuits, but changed container and baked 375 15 minutes on plate setter legs down.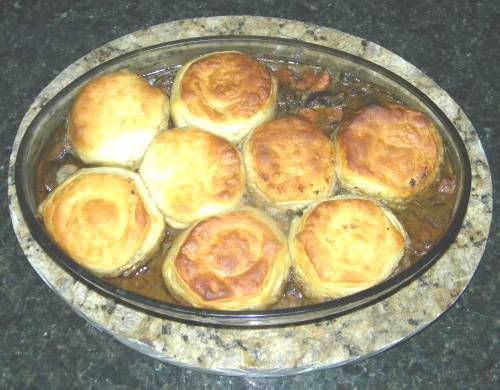 Worth doing again!