This may be my last "cooked some'en" post till after Christmas. We will be visiting in laws and doing the Christmas thing which includes hunting Monday-Thursday with my Dad so Egging time is at a premium. I do want to wish each and every one of you a MERRY CHRISTMAS! We have soooooo many blessings hear at the "Lockhart's" that I can not even start to name them all. For what ever reason God has blessed me and my whole family with health, money, good food and yes even Egg friends!!
We recieved many cards and well wishes from our Egg family this year and each and every one was appreciated! If you didn't get one from us don't feel bad. Not even my mama got one!! :laugh: Christmas just snuck up on us faster than normal this year. We wish the joy and happiness that this season is all about on each and every one of you and it an't no holiday season its CHRISTMAS!!
Lets cook shall we? The raws: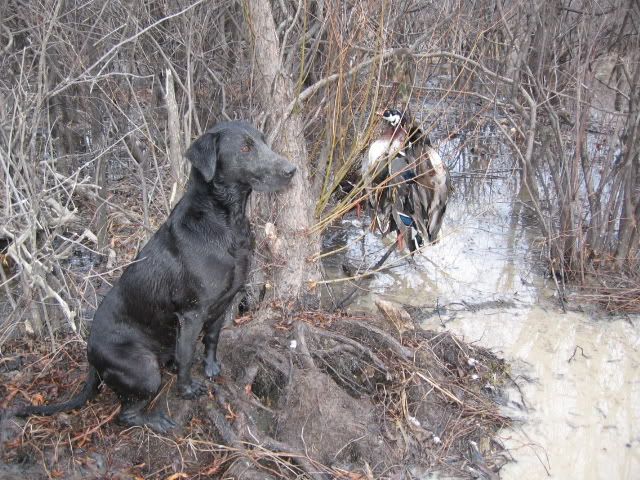 We have been hammering some ducks this year and at 73 years old I'm tickeled the ducks are back for my Dad and Mink! That is one reason I have not been on the forum as much of late. Did some'en different with these and pulled the breast off whole like I would a quail or dove. Had to cut the wings but not hard at all. Brine for 4 hours in 3 cups water, 1/2 cup salt and 1 cup sugar.
Next I rinsed the breast and cut a slit down both halfs but not threw. Inserted a little red hot peppers in each slit and then a little white Ameriacan cheese.
Next tooth picked some bacon to each and then a little Raising the Stakes DP rub in the center.
Indirect at 250 with hickory for about an hour and half to 145 breast temp.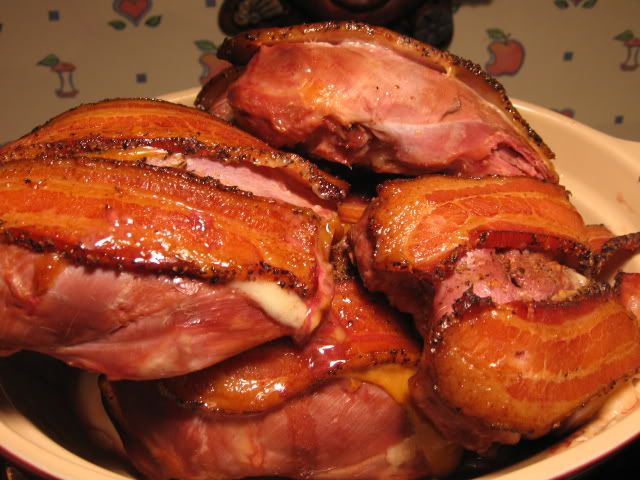 These things were GOOD!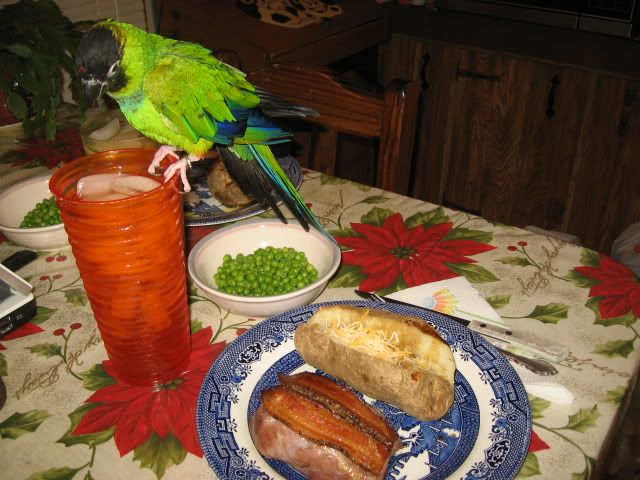 Also did up some simple chops the day before that with just sea salt, cracked pepper, Red Eye and fresh rosemerry.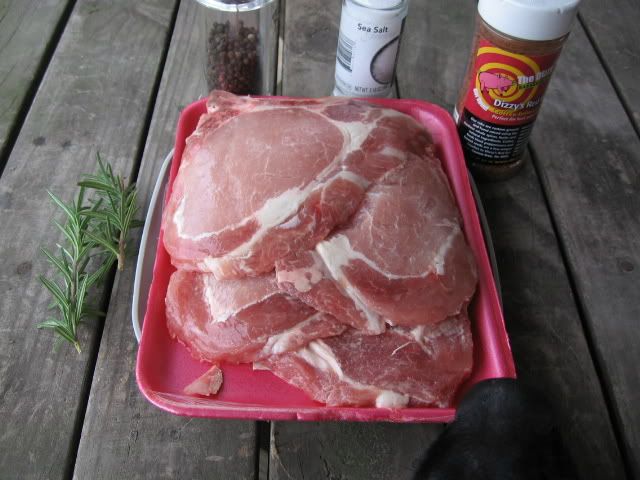 Once again I hope all have a wonderful Christmas and thanks for another great year!!