Been almost a week since the Egg has been fired. This isn't right! :pinch: Just been one thing after another with training Auron, had to put new starter on the old work car, fix leak in gas tank, ect. You know, life gets in the way. Anyway working graveyards all week end but snuck in a quick cook b4 work. Just some fresh pineapple and chicken breast strips marinated in pineapple juice, brown sugar, some DP's Pineapple head and terrakie sause. Direct at about 275-300 for 15 min. or so. The raws:
Really fast and easy. Dusted with a little Swamp Vineum to add a little kick.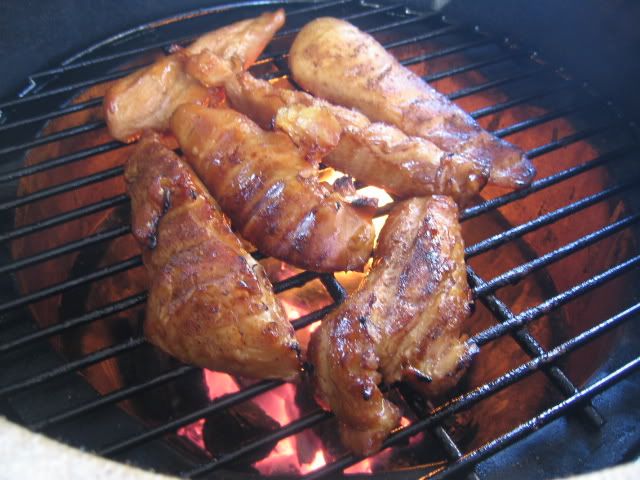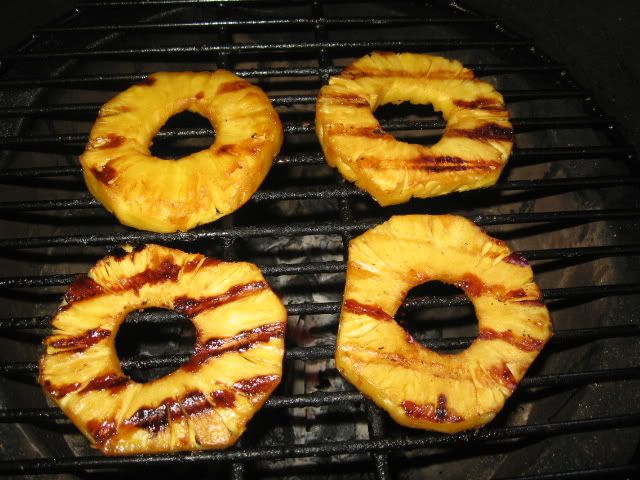 Add some roasted brock and baked tator and a really healthy and simi light meal as I'm trying to loose a couple pounds myself.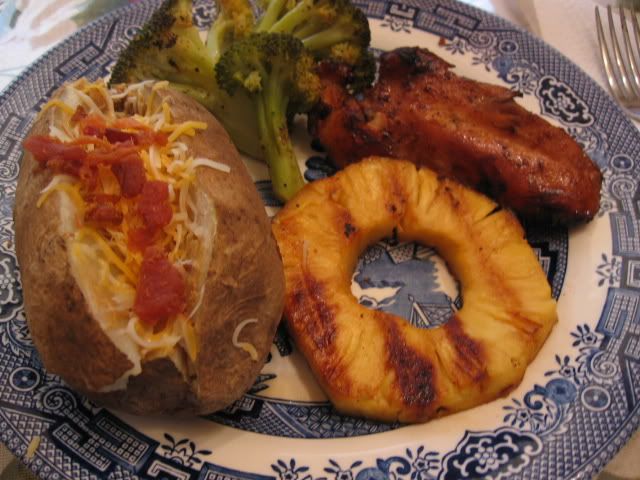 Got to have Jake to make it an official post!
Auron is really growing up. Turned 6 months old last week and 60 lbs. Meat n Taters, a lurker on the forum who has a Large and is also our club decoy gave Auron his first sleeve bite last week end. Best leave Aurons Eggs alone! :laugh: