Not a huge fan of specialty brewed beers, or even Shiner for that matter (except for cooking), although a few wheat beers are good when cold in the summer.
But bought a sixer of Shiner's seasonal CHEER beer to make the bbq sauce in the picture, and this is one dang good beer!!! Made with peaches and pecans. If you see it in stores, and like seasonal beers with a hint of fruit, I think you will like this one!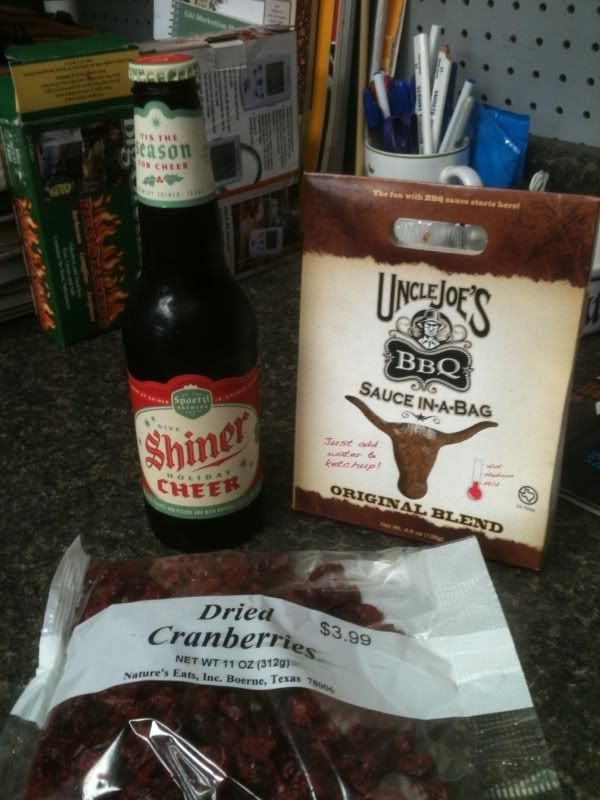 The sauce (from Central Market) is made with one beer, 1/4 cup ketchup, 1 cup dried cranberries, and the mix shown in the picture, all of which are cooked together. This sauce also is pretty incredible (having it with a smoked turkey (not mine) on Thanksgiving).
OK, back to reading the intricacies of a MM Turkey..... :woohoo: