Well maybe I didn't cook the beer but some cow at least and after 12 hours in operations fooling with some really nasty chemicals for a company that just came out of chapter 11 after almost 2 years I needed the beer!
And and easy cook as I got OT today. Just a couple ribeyes. Mine with DP's Swamp Venium,Raising the Stakes,ADP powder and expresso bean ground coffie. Her's with just a little Red Eye Express.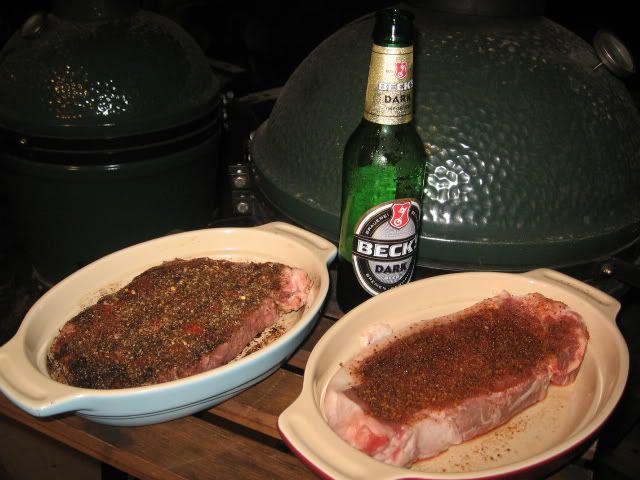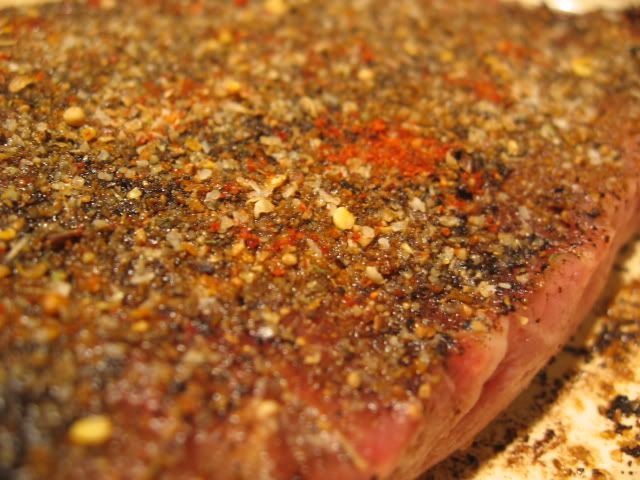 Stoke up the Medium to nuke temp and sear for almost 2 min. a side doing this twice.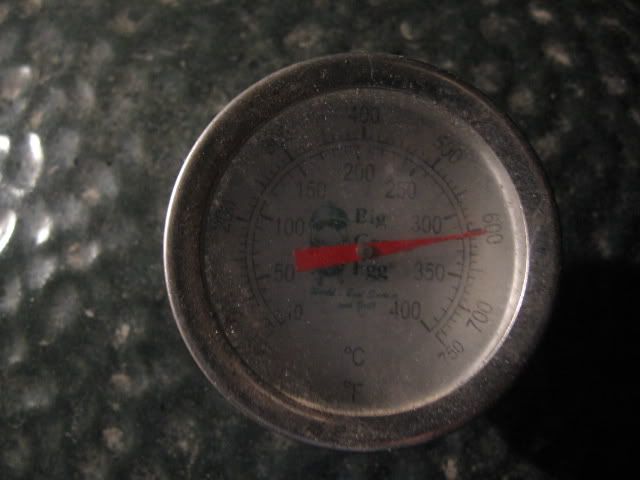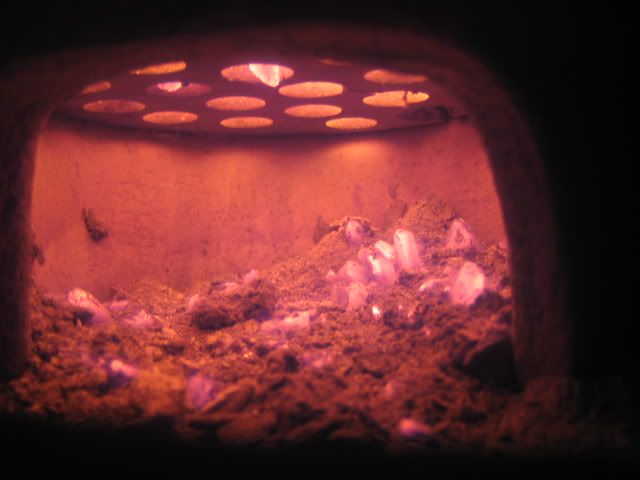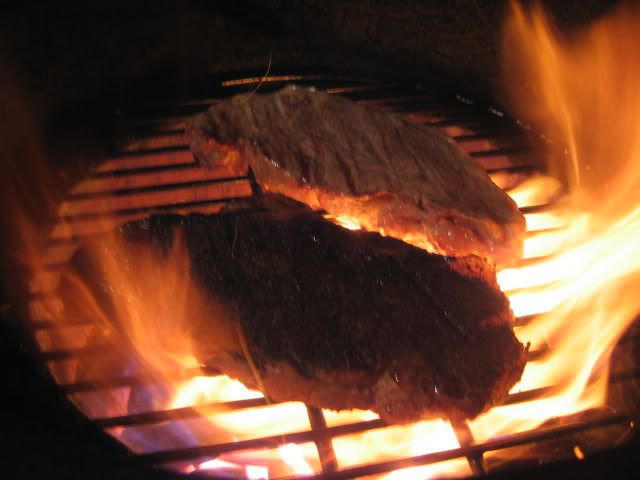 Mine was done at this point. I left hers on for another 2 flips with the top damper off which dropped the temp down to about 325. Wife reminded me later that I was going to try a little rose merry like Frank did yesterday but I forgot all about it. Next time.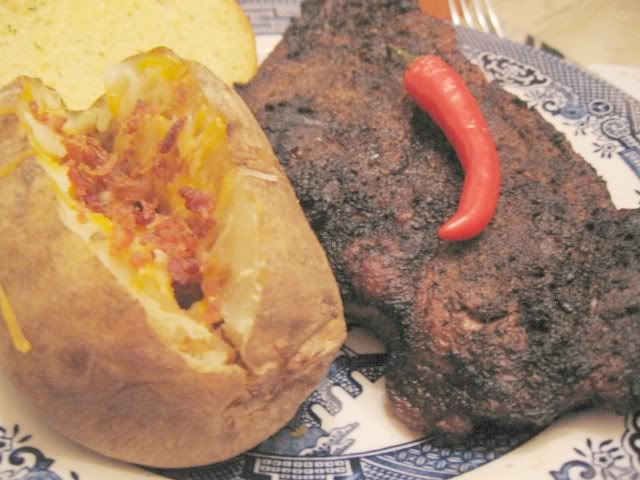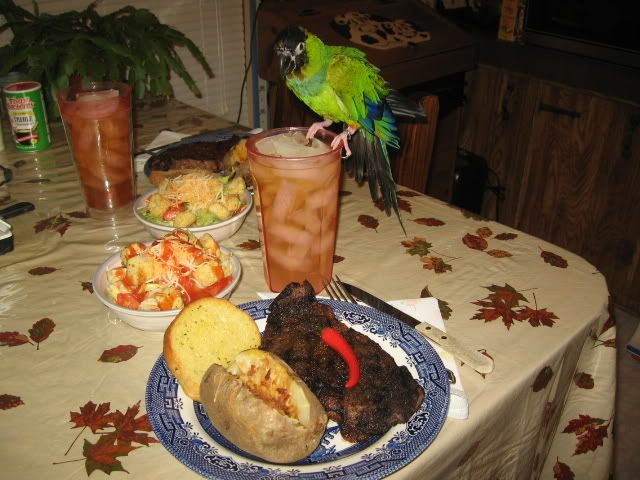 On a side note since I had the Egg all ready so hot I decided to burn it off as it had been a while. Ran it on up to about 675 and did not notice the bottom Nomax gasket had turned loose and part was inside the Egg. Hear are the results.
Of course temps almost directly on the coals were far higher than 675 and the gasket not in the Egg was fine but it toasted chrisp that part that was. A question as well: Working for a chemical company we have Nomex close so I know what Nomex is. Now on the Forum I have seen two "Nomexes" The one I have that looks like a cloth gasket and one that looks like carbon fiber. Seems to me the carbon fiber looking one would be tougher as it looks to be thicker. Any one have experances with both or know the differances? :huh: