This is my second Thanksgiving this year. I did a trial run last month for the Canadian Thanksgiving. My family celebrated Thanksgiving today due to divergent schedules. Yesterday I made gravy from turkey necks, thighs, and wings and brined two 8 lb turkey breasts. Today the turkey breasts were simply layed on a bed of onions, carrots, celery, lemon, and apples and slathered with turkey schmaltz and butter.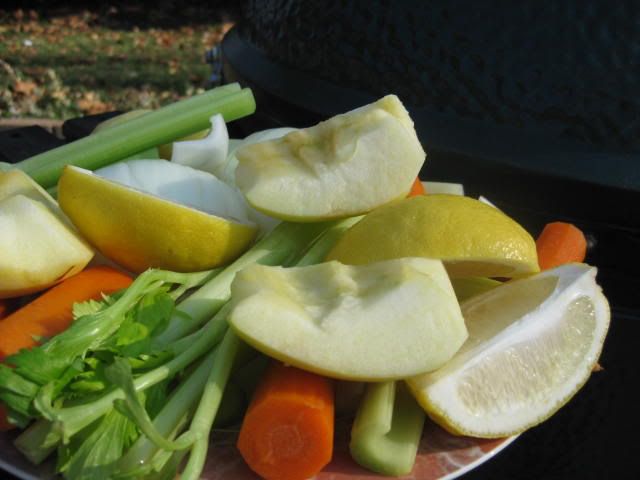 The turkey breasts were started at 425 degrees and over the next hour reduced to 350 to 375 degrees. I took them off not quite 3 hours later when they reached 150 dgrees.
Three halves of the breasts were carved about an hour later. They were still nice and moist.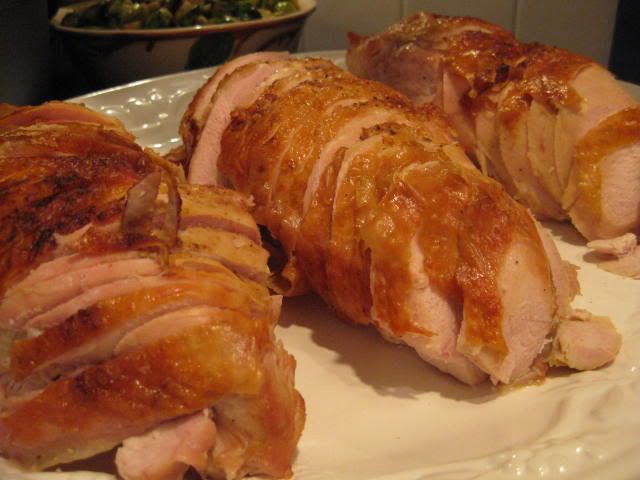 Everyone brought so much food. I selected dressing, garlic & cheese mashed potatoes, whipped sweet potatoes, corn pudding, brussel sprouts, turkey and gravy. I didn't have room for the green bean cassarole. We had a pumpkin roll, pumpkin pie, and pecan pie for dessert.