I'm on staycation and actually got up at 7 to cook.
Like electing a new Pope:
See'ya in a few hours:
Was pretty steady around 250 dome, but the temp crept up to 280 after about an hour. I eventually ended up here with the vents to get down to 250.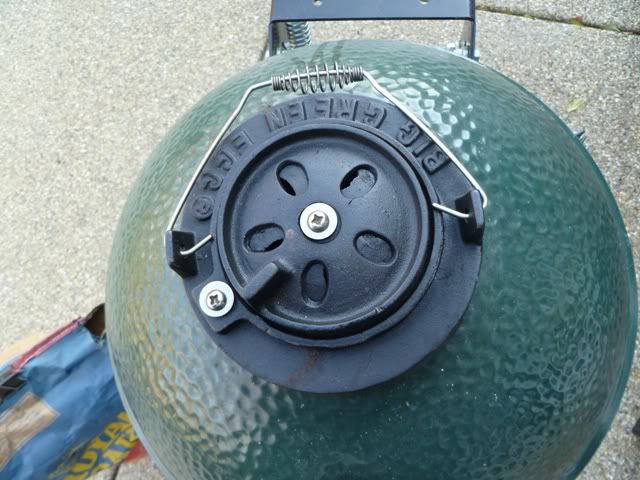 After a few hours, the temp had dropped to 220 and I ended up here after several small adjustments--took almost an hour. Didn't want to overshoot again.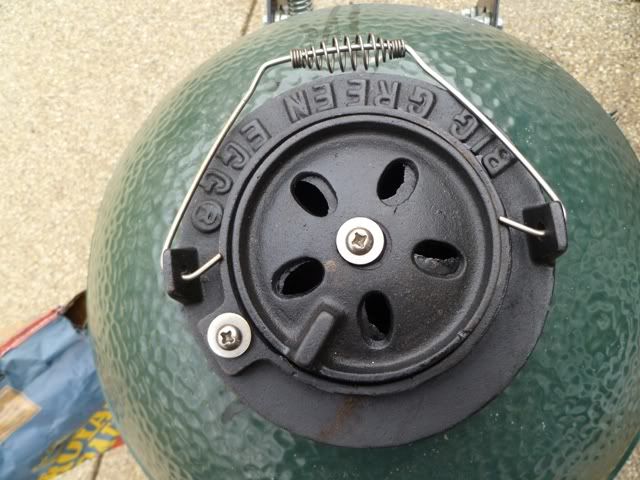 Does this surprise anyone? That's pretty open for 250. If it matters, it's around 50 degrees here, but it was cooler when I started.
After 8.5 hours, this 6 lb butt was at 185 and I brought it in and put it in a chest til dinner.
It was pretty tender and we liked it. I think that's a smoke ring on that big chunk towards the upper left. I wonder why I don't do this more often.