the raws
chinese broccoli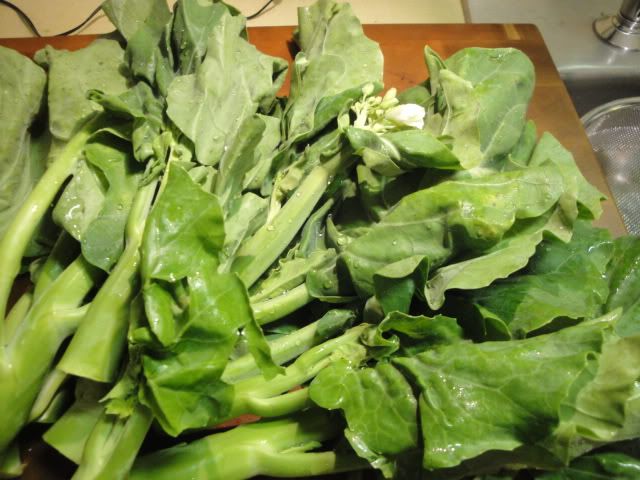 sauteed in butter and garlic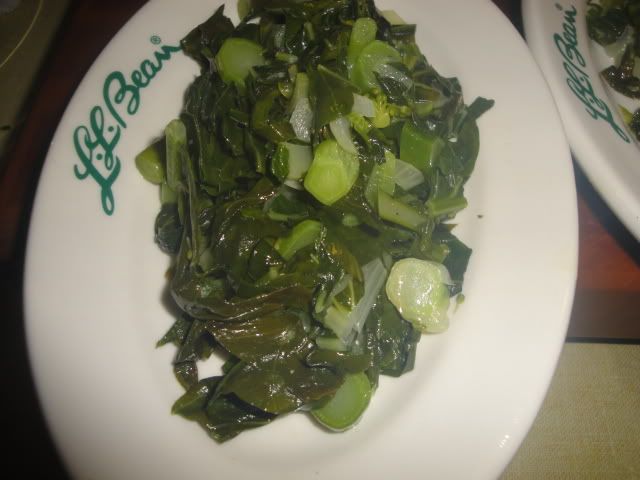 brushed with butter and egged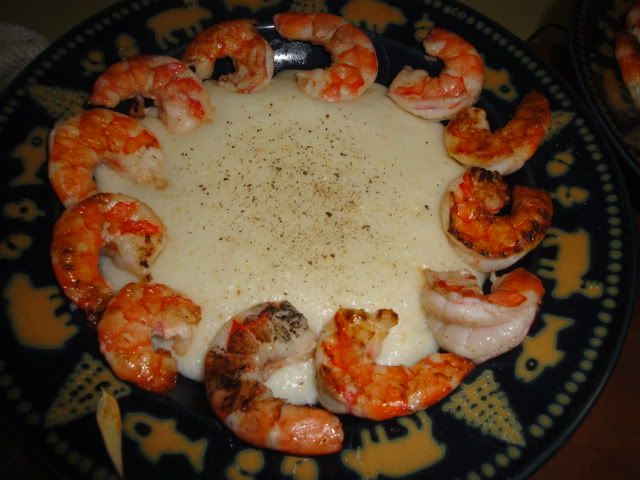 used the creamy goat cheese,, way to bitter so i shredded a fist sized piece of jarlsburg and added some more salt ..
this was a first try and the bottomless pits appoved i would make a few changes,, first, find a less bitter and creamier goat cheese. the shrimps were brushed with butter..... good but next time i will dust with tony's or old bay.. and before plating the shrimp i think putting the grits under the broiler to add a bit of crisp to the top
now the story behind the story.
thanks to jl for the grits.. i asked him to send me some down home southern grits as all i can get here is quaker oats grits ,.. what do phila quakers know about grits? i open the package from my friend and guess who manufactures aunt jemima grits .. yep quaker oats,, they were good.
i have moved the grits line north
bill