10 DAY BACON:
Cure for 7 days. Dry for 2 on racks in the fridge. Smoke for 6 hours at 150. Freeze so they slice better. Enjoy!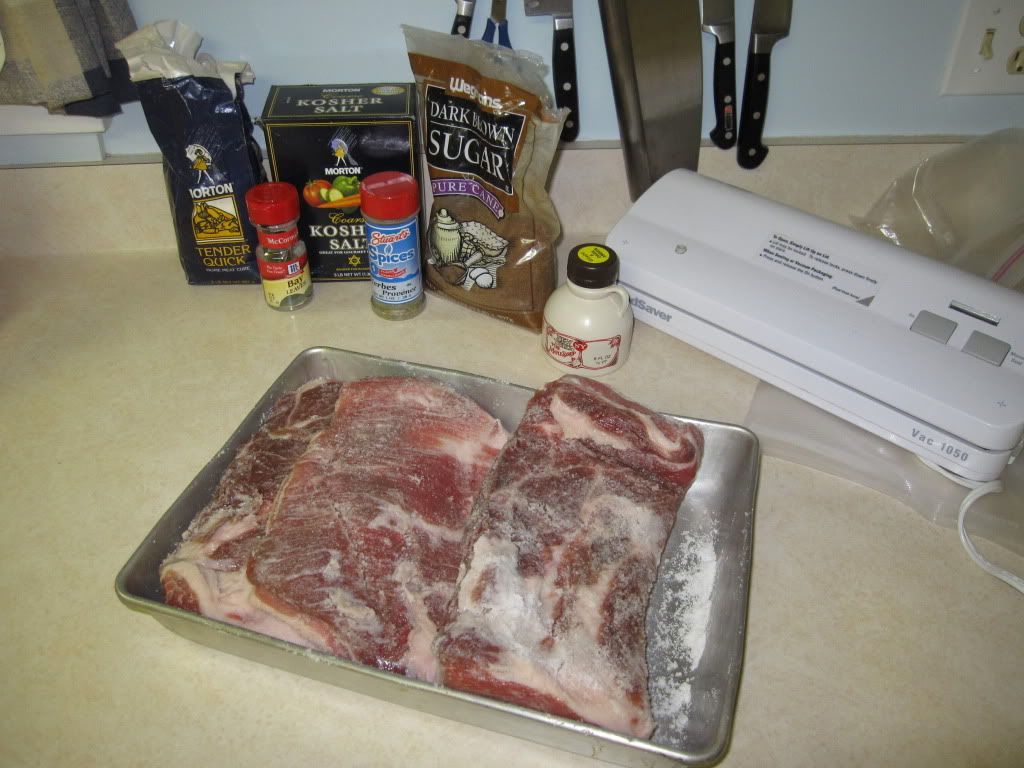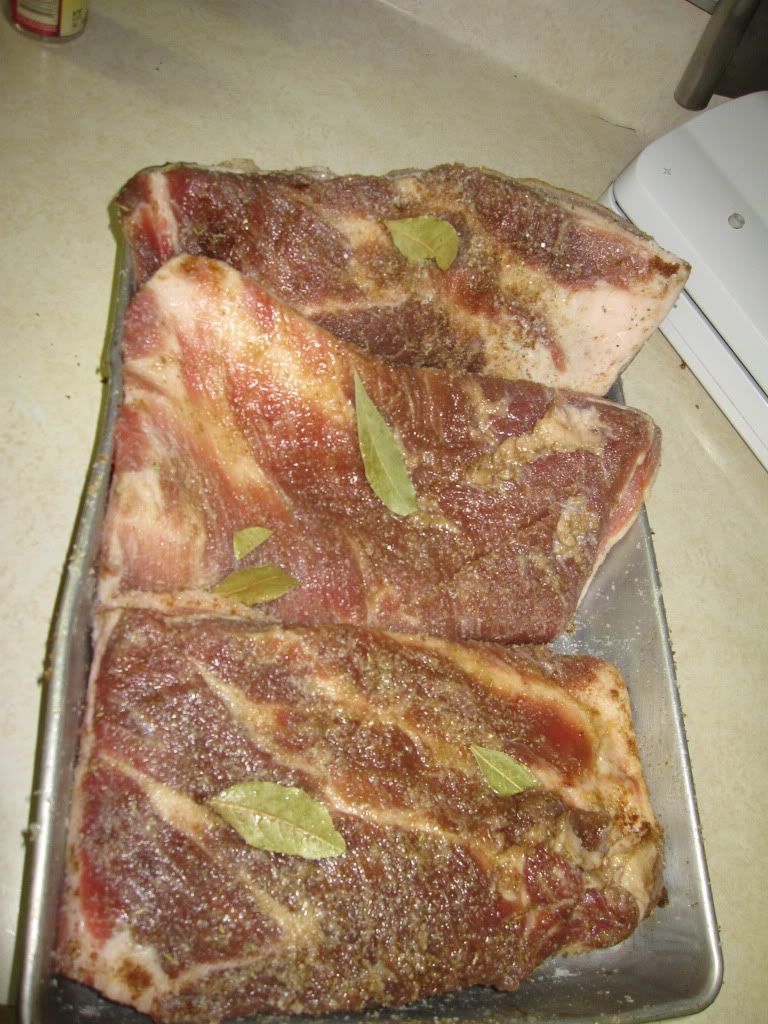 Dryed for 2 days in the fridge.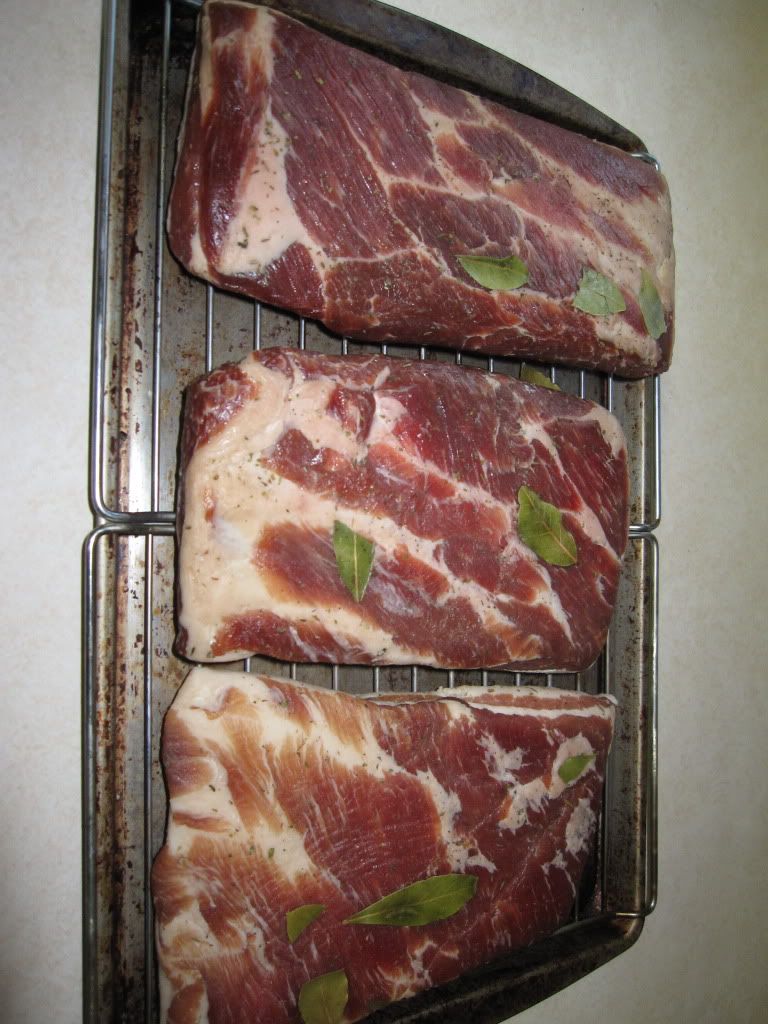 Smoked for 6 hours at 150.
Frozen then sliced.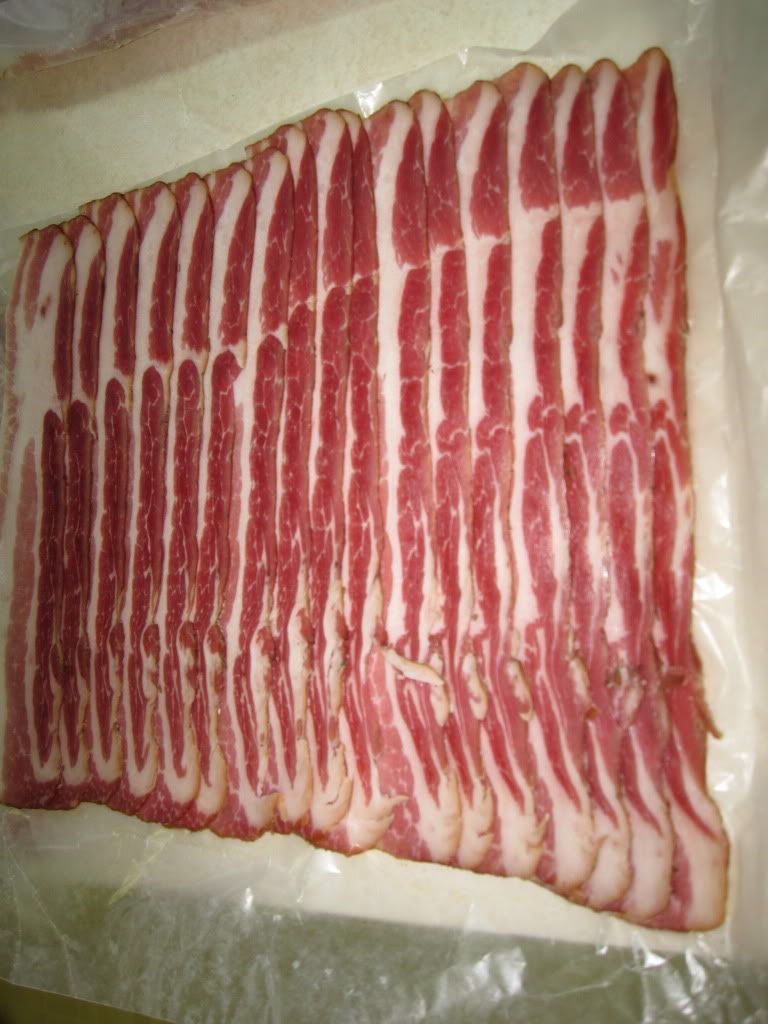 Look at all the bacon.
Now cook and enjoy!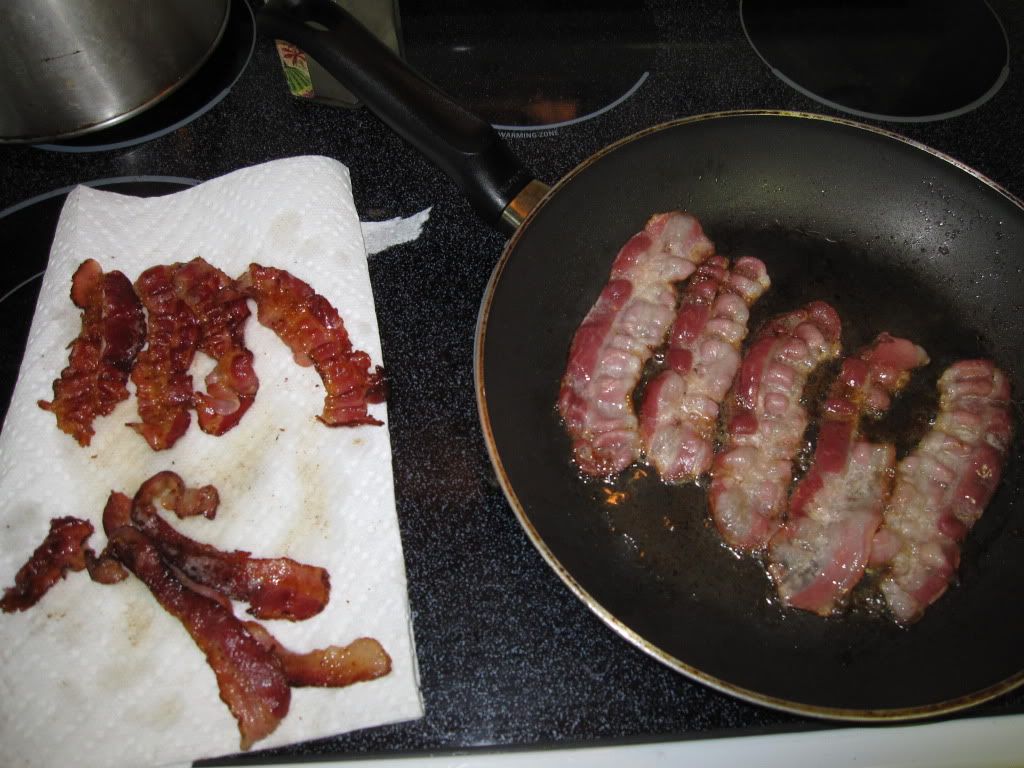 Now we have lots to make, like some carmel bacon cashew popcorn. Ill show ya that next time.