Every once in a while, somebody will post asking for the best method to clean their grids. Many of the responses are "don't bother" or "just burn them off at the start of the next cook", or something like that.
I don't subscribe to that philosophy. (holding back the primal grunt)
Herewith is the basis of my grid cleaning method: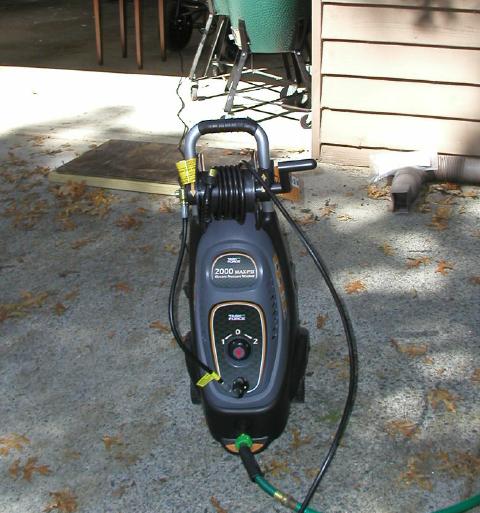 Isn't she a beauty? (arg...., um nevermind...)
I find the dirtiest spot in my driveway (in the interest of killing two flying tetrapod vertebrates with one solid mineral aggregate) and set to coat both sides of my grates or racks with oven cleaner. I let them sit a bit while I set up the pressure washer. I set the pressure washer for low-pressure detergent spray (I use dish detergent) and coat the grids with suds. After letting that sit for a few minutes, I put the high pressure nozzle on and go to work (arrg, arrg, arggggggg!).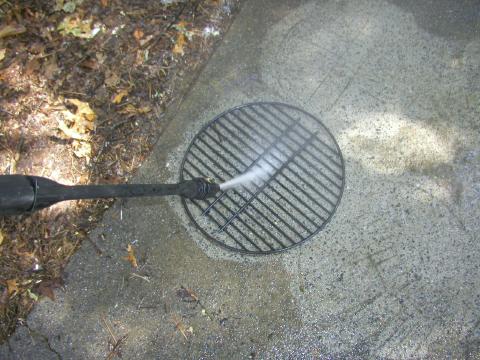 I find that it is important to do this in a different location in my driveway each time. My driveway gets cleaned up in a piecemeal fashion this way!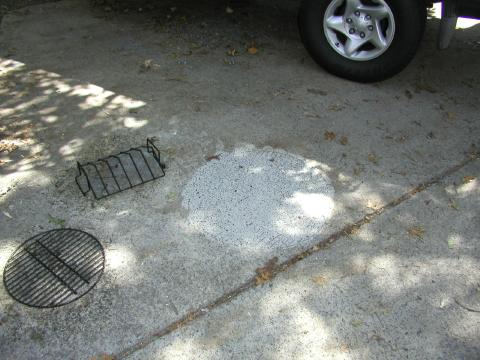 I've been doing this for a while, but just never took the time to take a few snapshots until today.
Don