It all started last evening while putting together an overnight pulled pork cook on the BGE for a little office lunch celebration today. I decided to cook an extra butt and some chicken to make up a nice batch of Brunswick Stew. I like to use Red's recipe as a basis which can be found here:
http://www.eggheadforum.com/index.php?option=com_recipes&Itemid=71&func=detail&id=168
It takes a lot of ingredients and a BIG pot to do it right.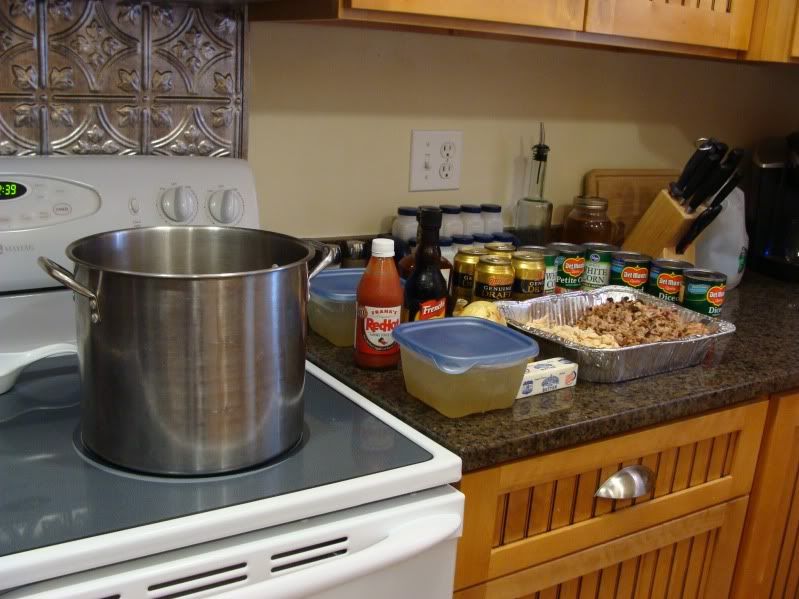 I like mine good and meaty as well. Chicken and pulled pork in large portions are the order of the day.
A nice long simmer really brings it all together.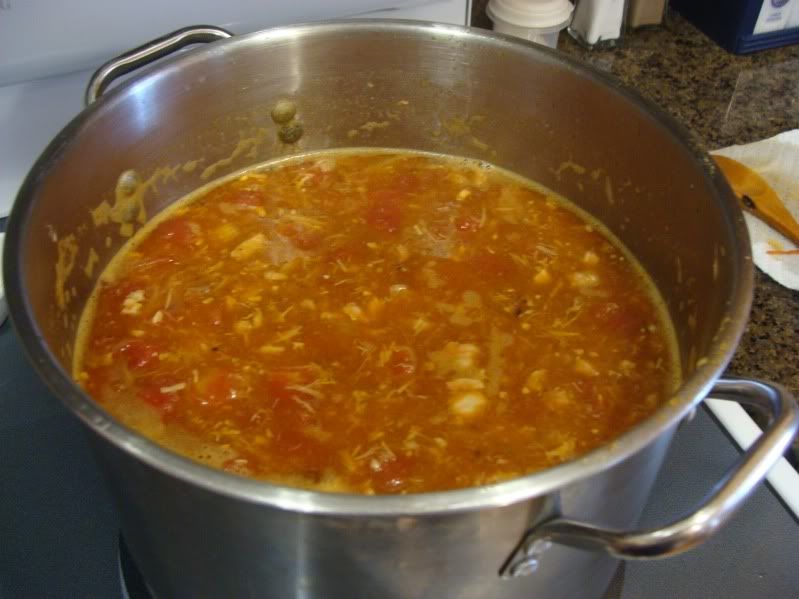 After sampling a couple of servings for dinner, we had 22 servings left for the freezer to carry us thru the coming winter months.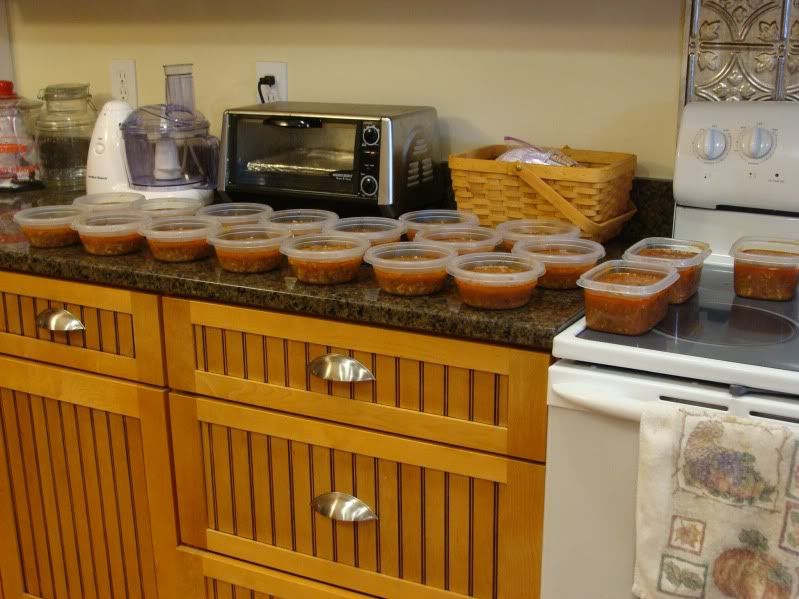 If you haven't made brunswick stew to go with your BBQ, you are really missing something in your life.
Good Stuff.... Enjoy and have a great week end!