Tomatoes are rampant right now and we are about sick of them LOL did a little cruising on the forum to find something different for dinner and came across these.
http://www.eggheadforum.com/index.php?option=com_simpleboard&func=view&id=469361&catid=1#
had not done them in a LONG time so dinner was solved. first off the "raws"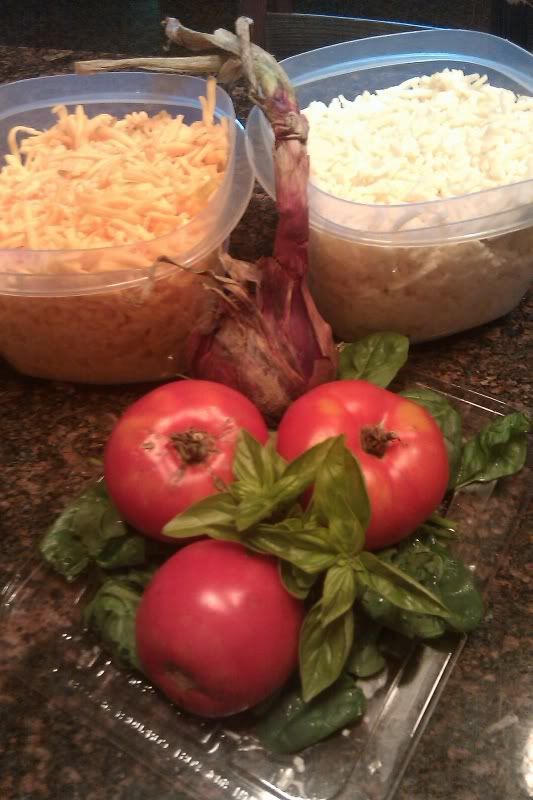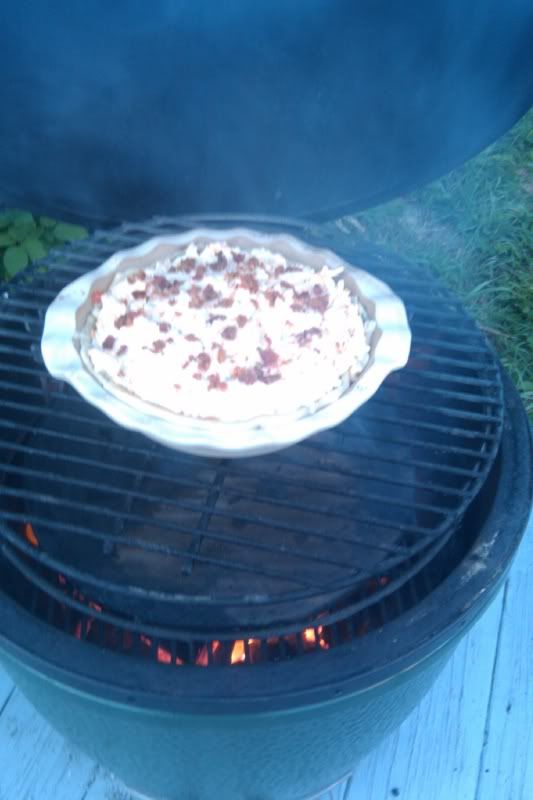 layered in the pan and onto the egg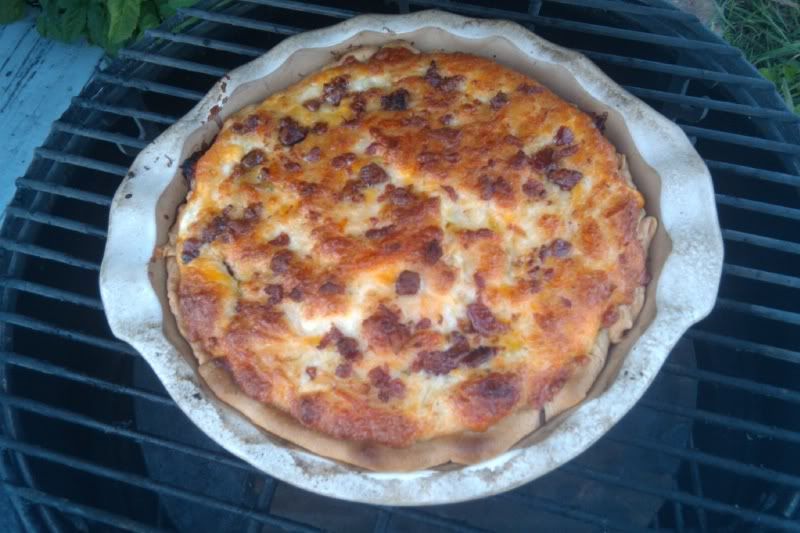 45 minutes later
no plated pics kinda runny but really good.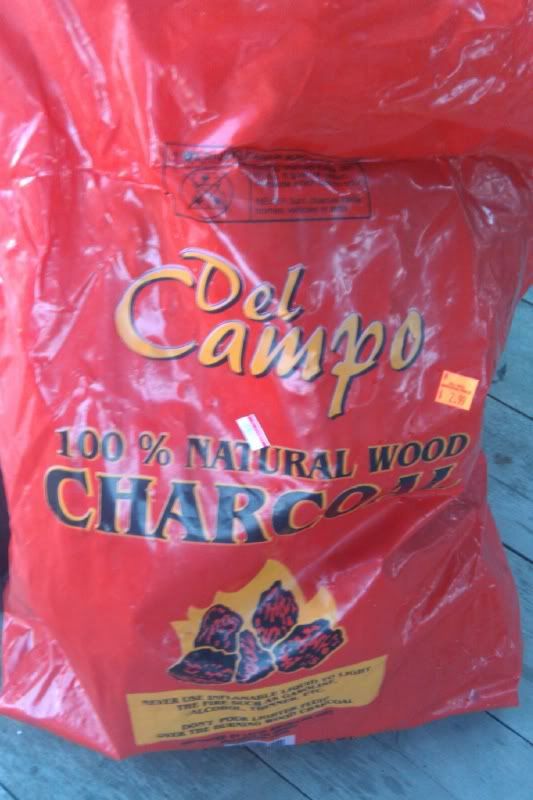 if you see this lump... don't walk RUN from it :( smokey really bad smokey! an hour till I finally gave up and just pout the pie on. I was going to do an apple one but no way into that smoke bath. letting it do a cleaning burn to use it up.