Corn chowder is one of my favorite soups. I stopped by a local farm and they had just brought in a load of just picked corn! I decided to make a corn chowder to try out my new corn cutter. I've always boiled the corn in the past, but decided to roast the corn for a change.
Silver Queen corn, 16 ears:
Roasted corn direct at 400 or so and applied melted butter while roasting:
While stripping the kernels I decided to roast a red pepper and a vidalia onion: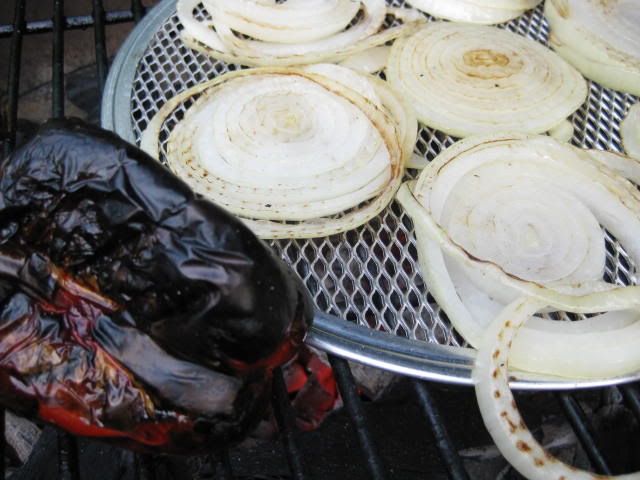 New corn cutter from bill: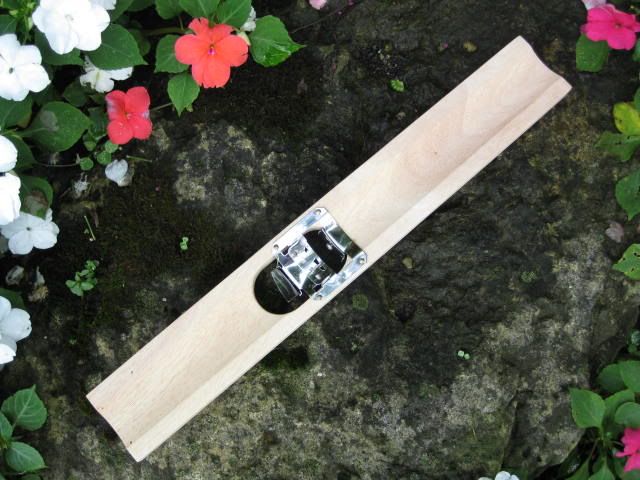 Stripping the corn kernels: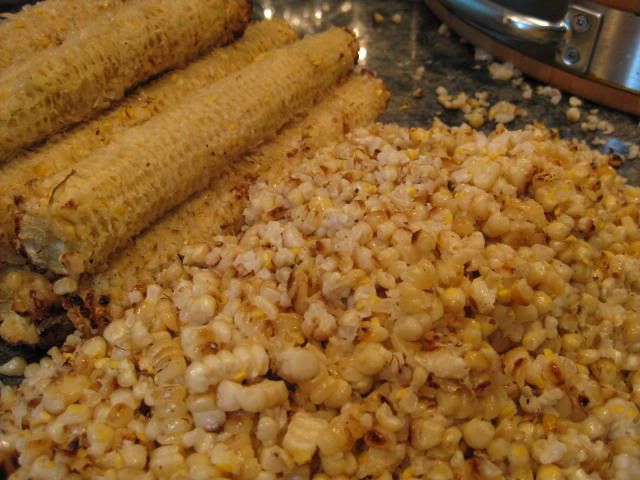 BooBoo: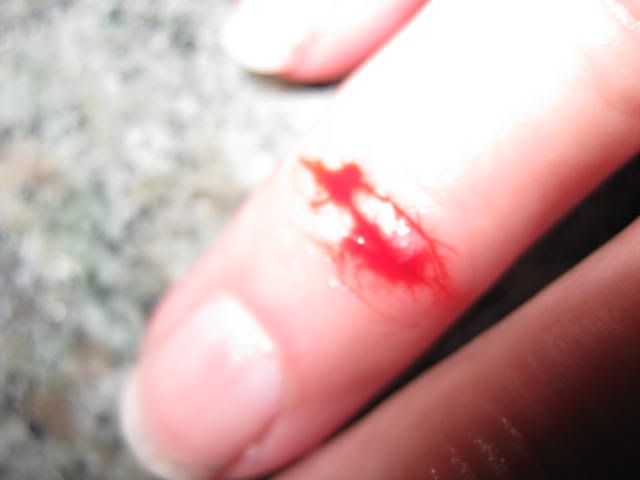 I took 2/3's of the corn kernels and added 3 cups of heavy cream and 5 cups chicken broth, and chopped onion to the pot and brought it to a simmer for 10 minutes and added S&P to taste. I decided to wear my yellow polka dot apron to keep with the corn theme: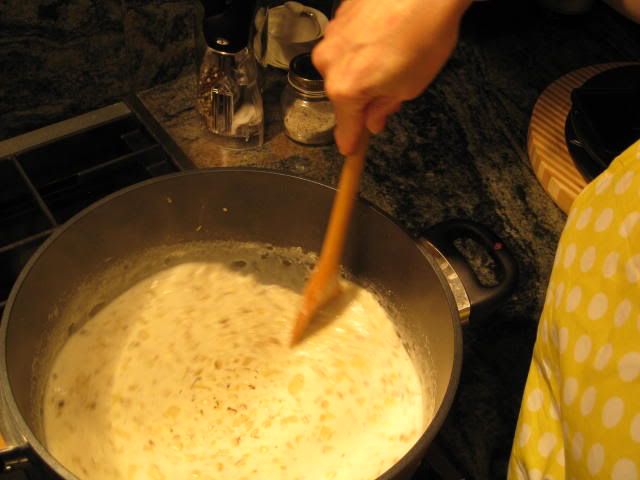 The soup was pureed in the food processor, then I combined it with the reserved 1/3 of the kernels (with a small amout set aside for garnish). The red pepper was pureed with some olive oil and chopped some chives for garnish.
The corn chowder is served: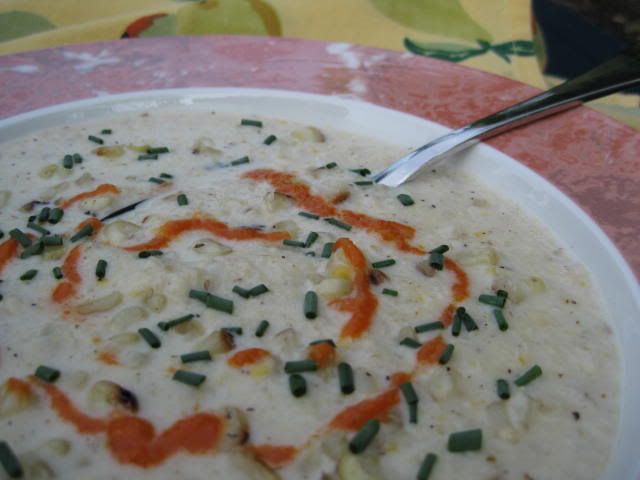 This corn chowder is distinctly different from the boiled corn chowder. The nutty, roasted flavor really shines through. This is a very versatile soup. I seldom use heavy cream, but I had it on hand after making some peach shortcakes. To make it less rich you can decrease the cream, use a lighter cream, or even completely replace it with chicken broth. You can make it very refined by pureeing all of the corn. You can make it more rustic by reserving more whole kernels. The only essential is great corn!