First, it was pizza for the disinterested teenager. He likes thick crust so I made it nice and thick. I made the dough in the bread machine, and topped his pie with smoked chicken and bacon. Came out great.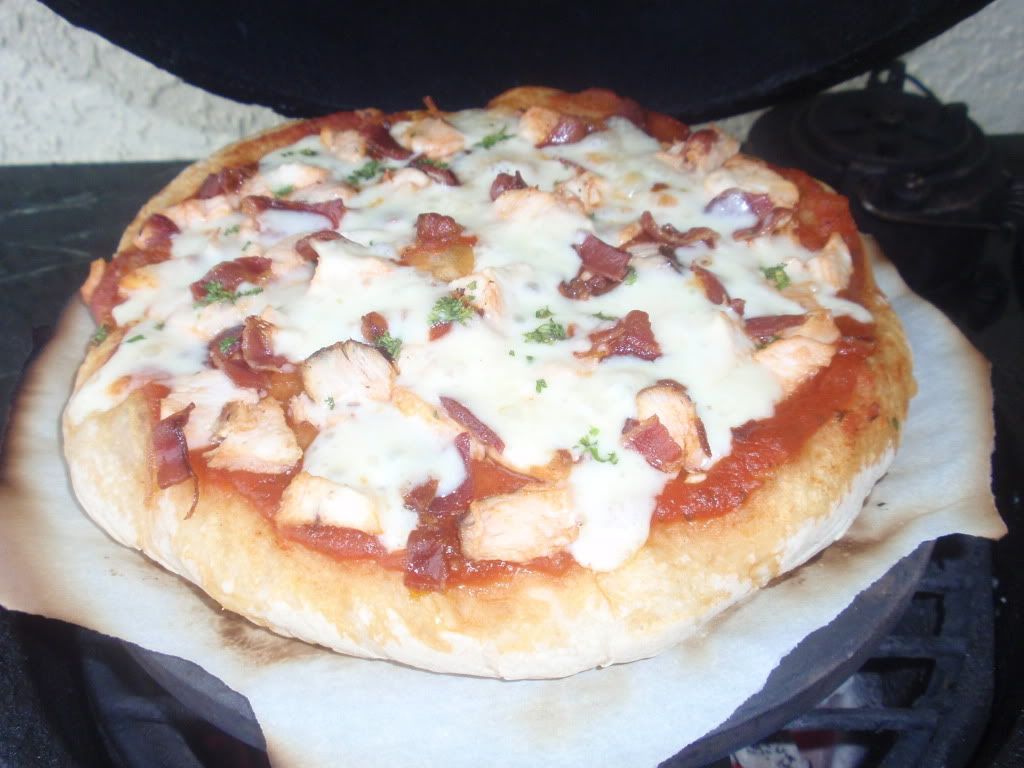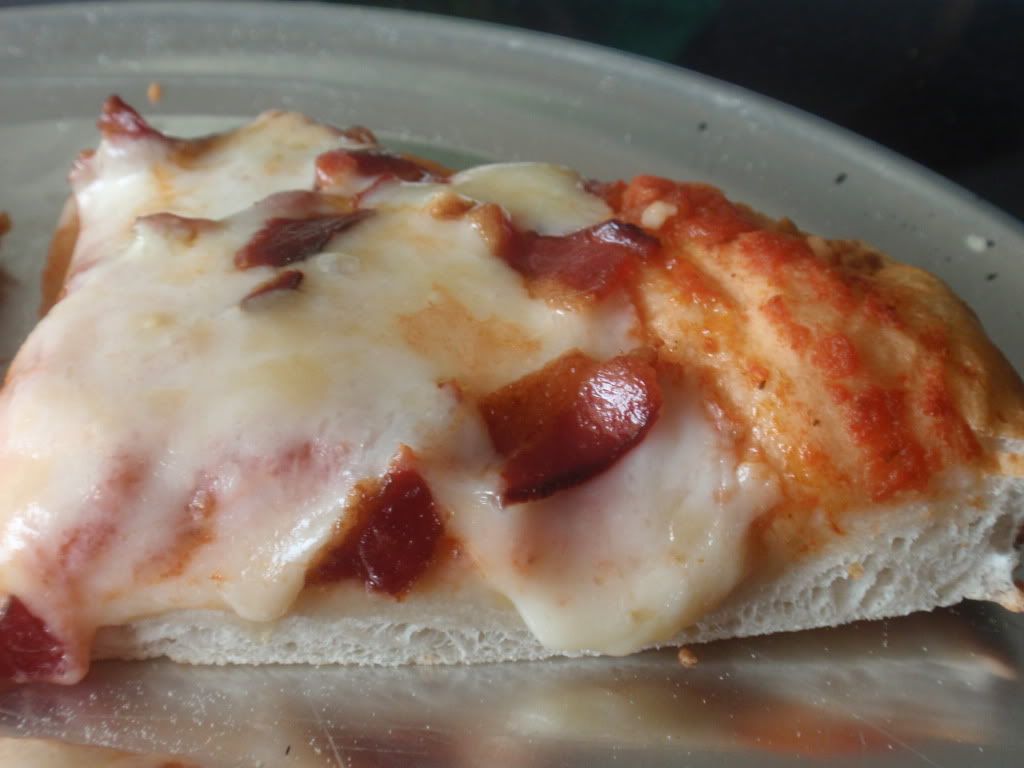 Now for the salmon. I made a glaze of maple syrup, dijon mustard, apple cider vinegar and red chili paste. S & P on the salmon, and on the 400 degree egg it goes brushed with the glaze.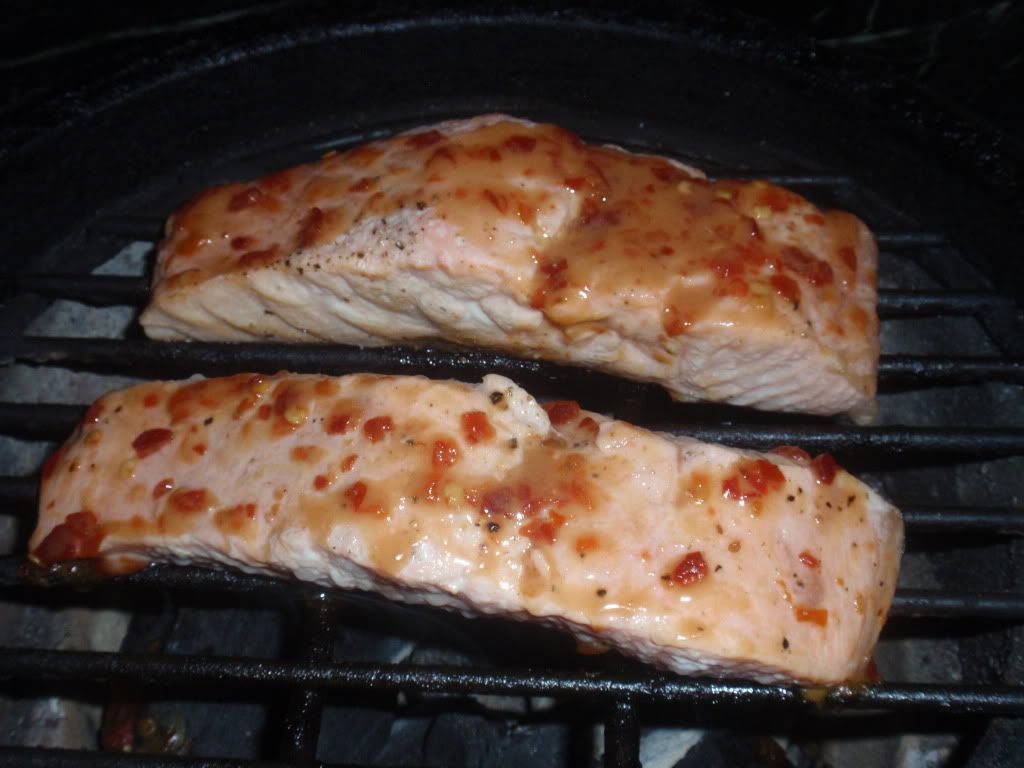 Flipped it a couple of times to get some char on it: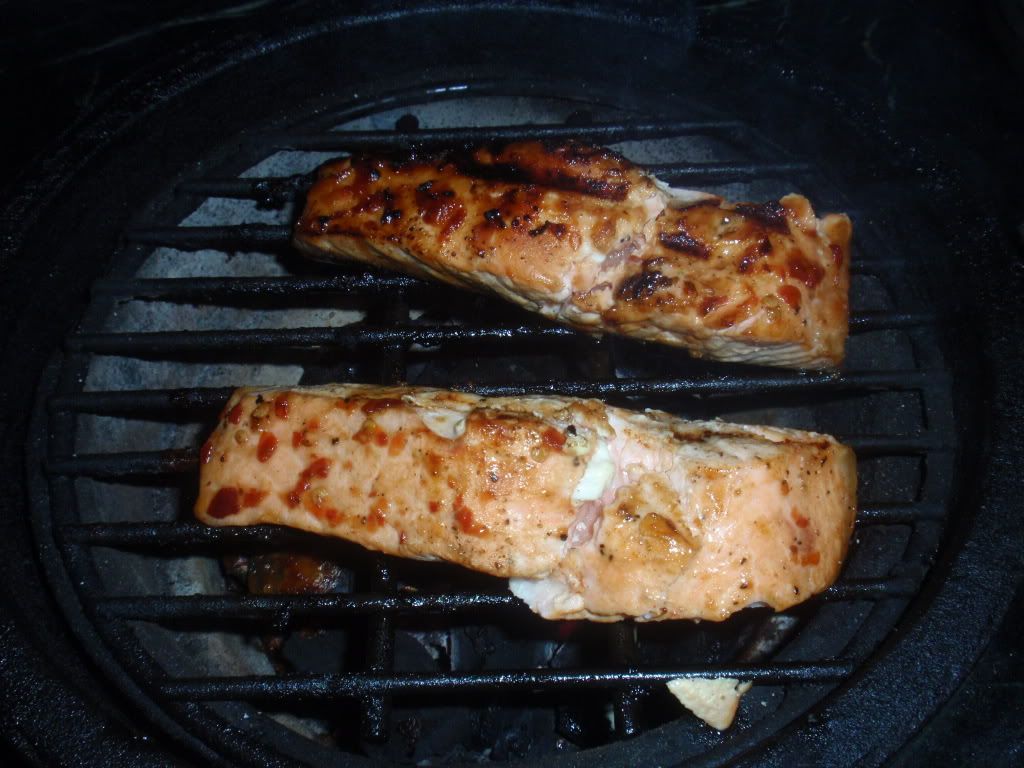 Here it is plated with a mango peach salsa: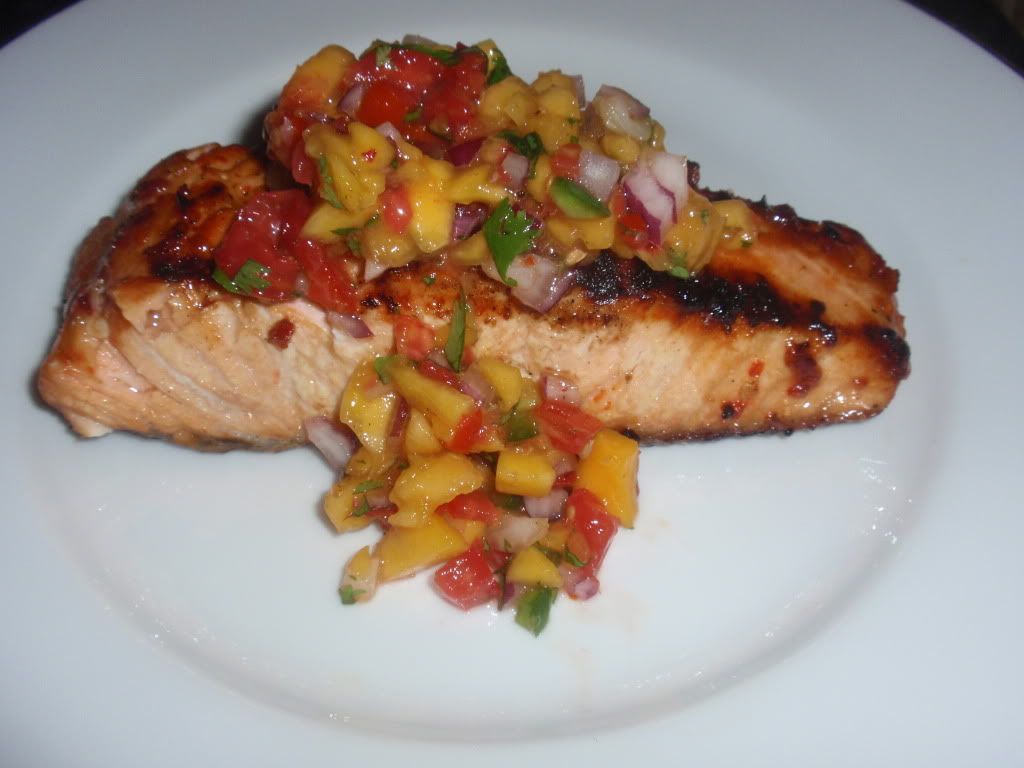 Mango Peach Salsa
1 ripe mango, peeled and diced
1 ripe peach, peeled and diced
1/2 cup diced red onion
1 jalepeno pepper, seeded and minced
1 tomato, diced
chopped fresh cilanto
juiced of 1 lime
S & P to taste
It was delish. I will be making this again and again.
Happily egging on my original large BGE since 1996... now the owner of 6 eggs. Call me crazy, everyone else does!

3 Large, 2 Smalls, 1 well-used Mini