I found these in the sale bin of the Meat Section of the market, they were thick and looked ok. I rubbed Salt and Pepper on both sides
I decided to use a recipe out of a new Cookbook that my wife Jackie bought me
Serious Barbecue by Adam Perry Lang (Salt and Pepper
Dry-Aged Cowboy Cut Rib Eye on pg. 121.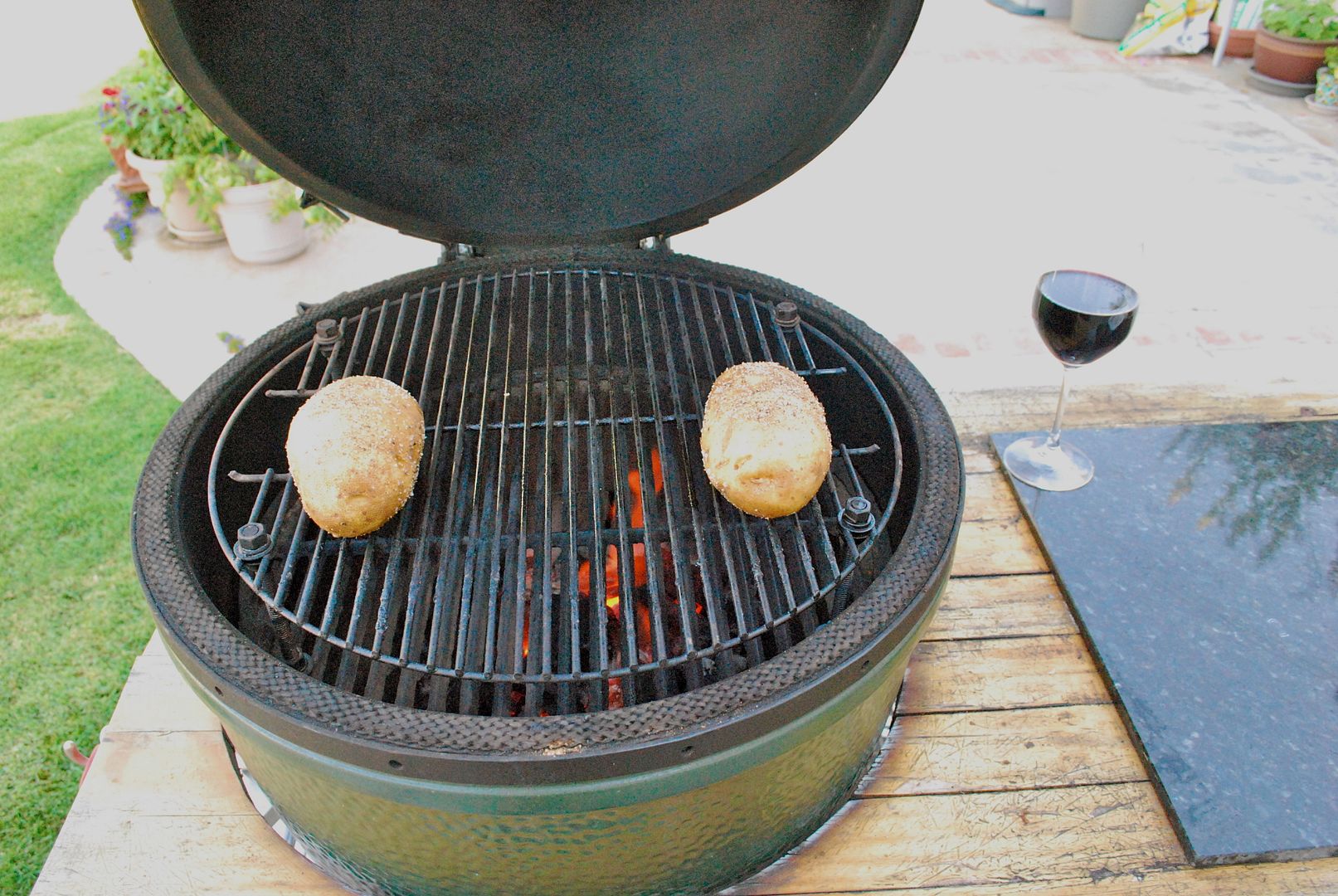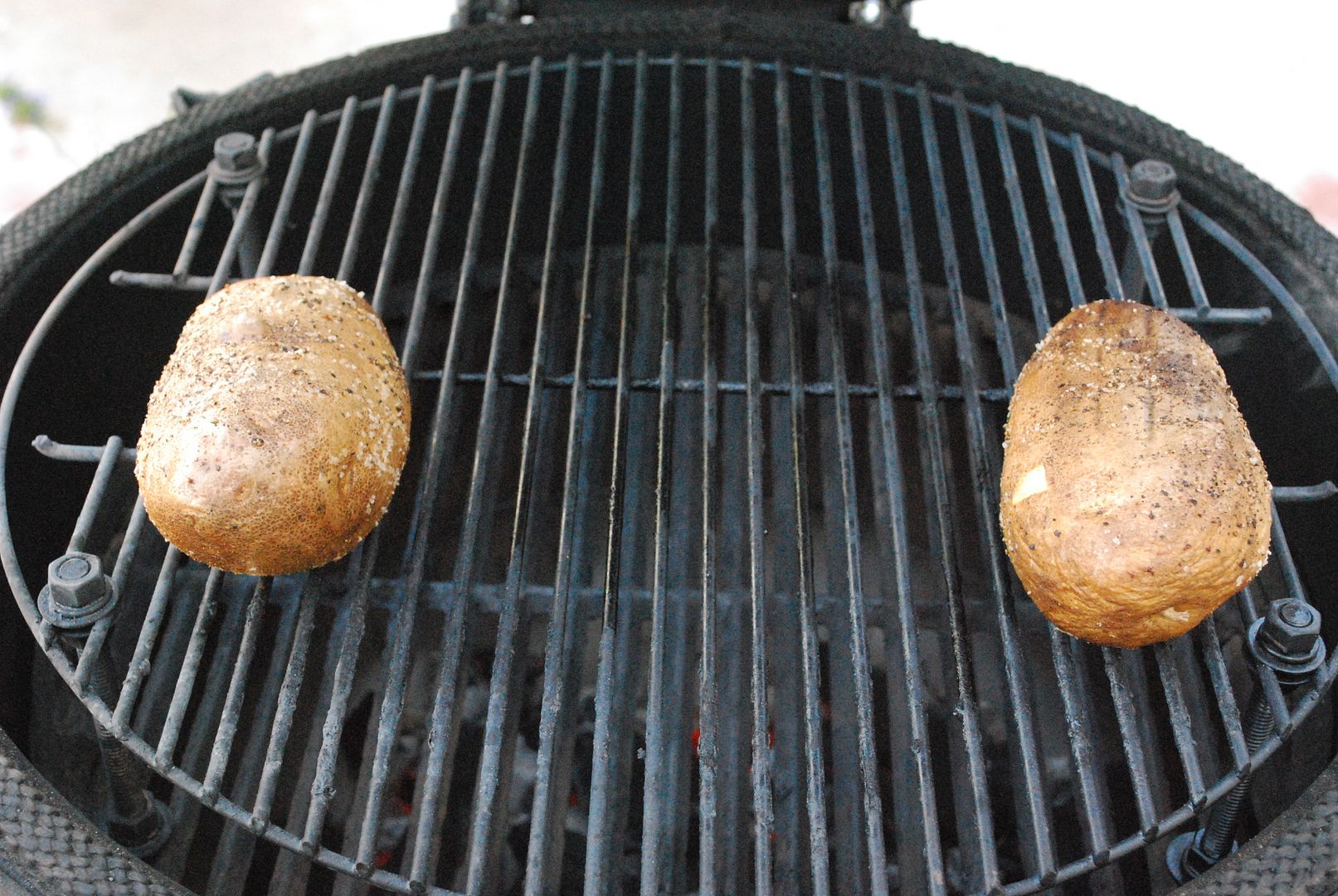 Started with Baked Russet Potatoes
@425*
for 1-hr.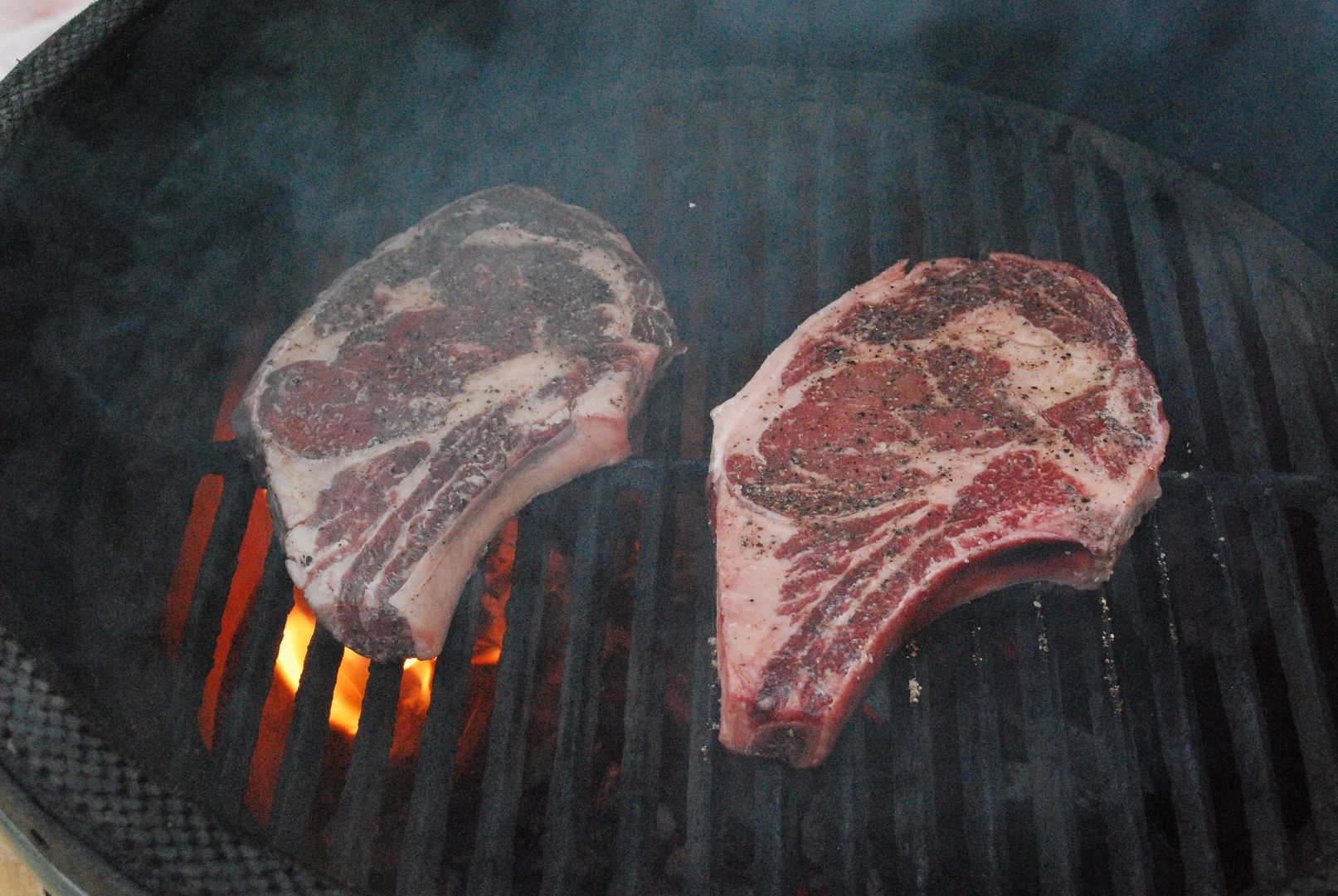 Steaks went on the CI grate for 3-min. a side and adjusted for grill marks @ 90 sec. then turned over.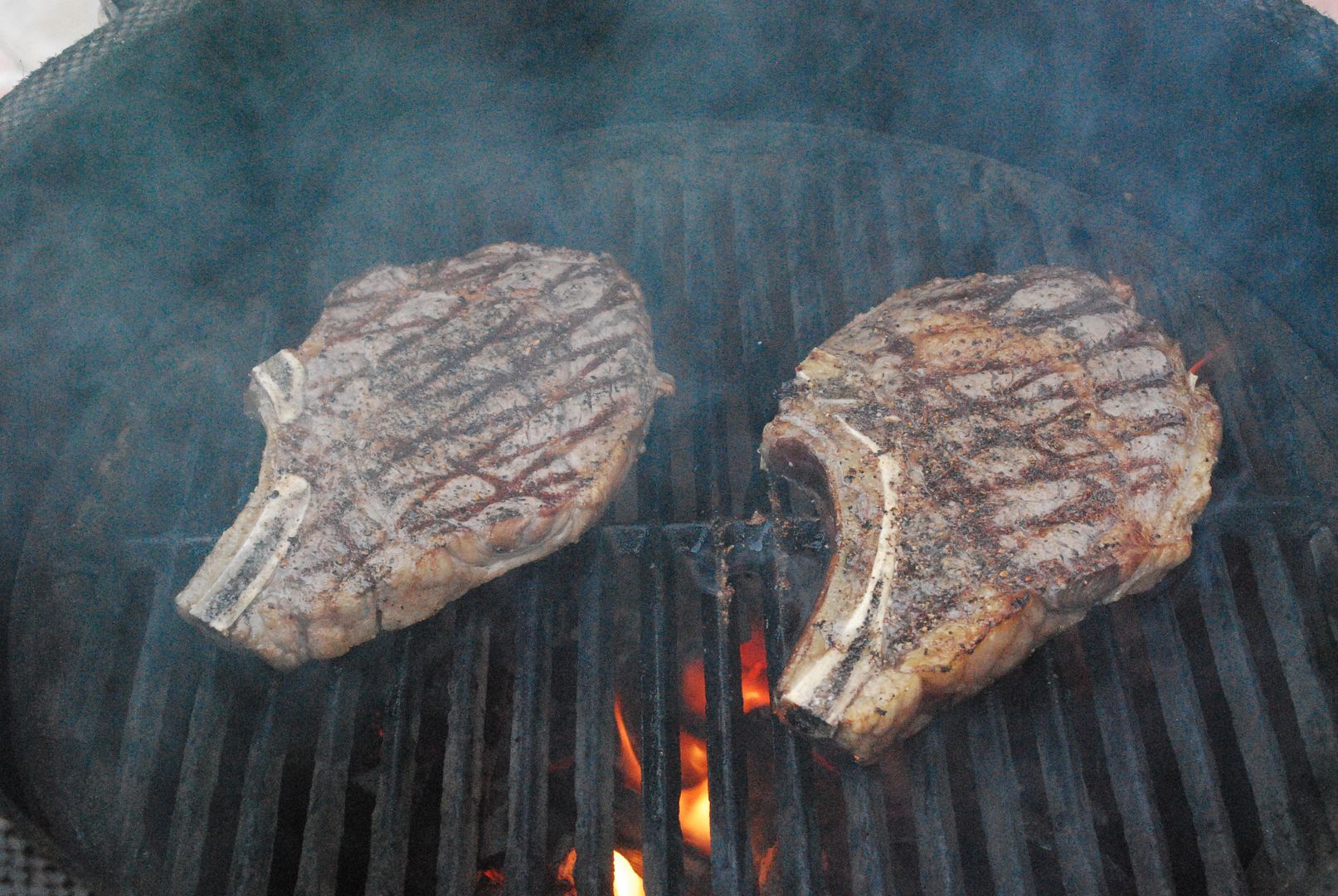 3 min. on the other side.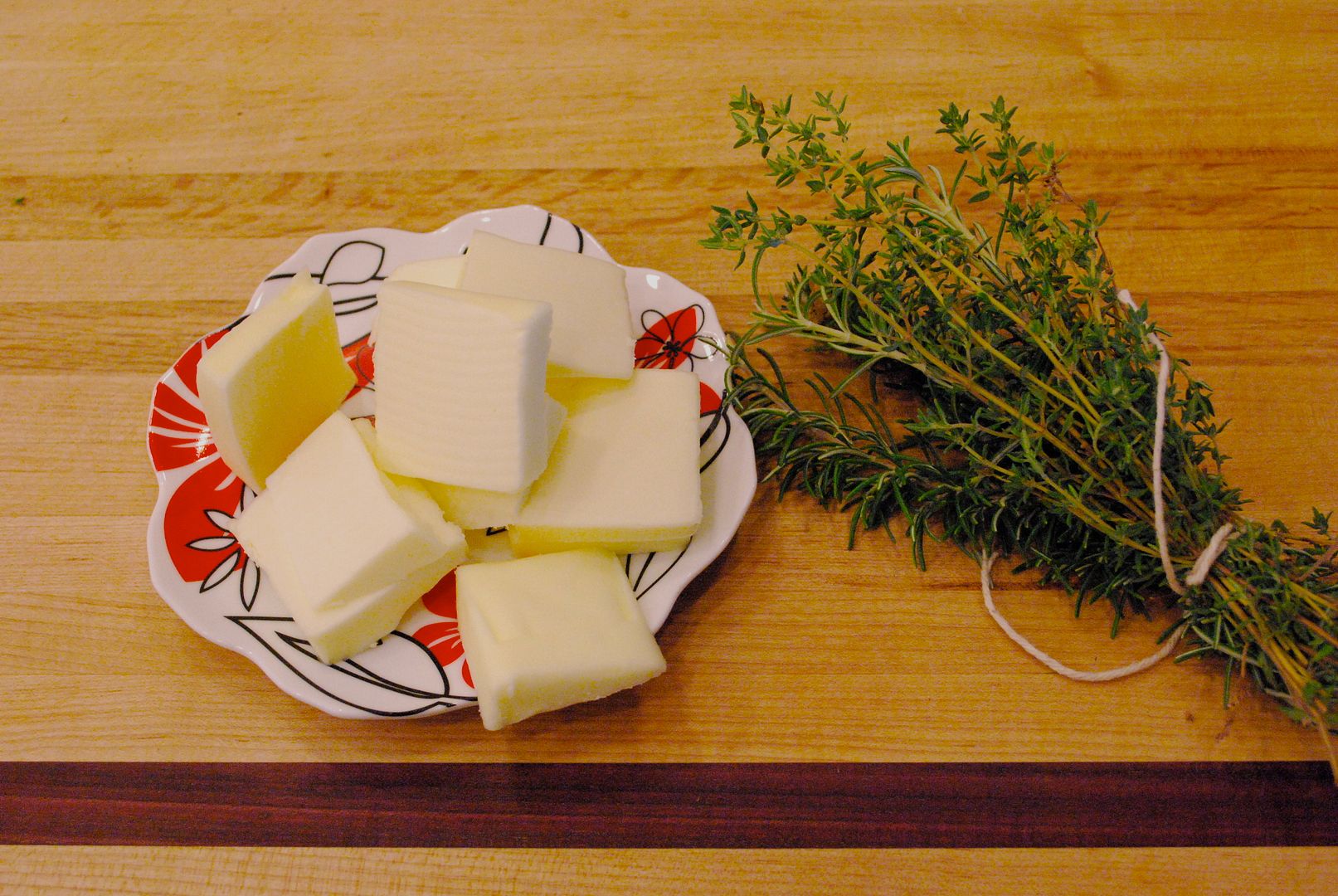 Made a Herb Bundle of Rosemary and Tyme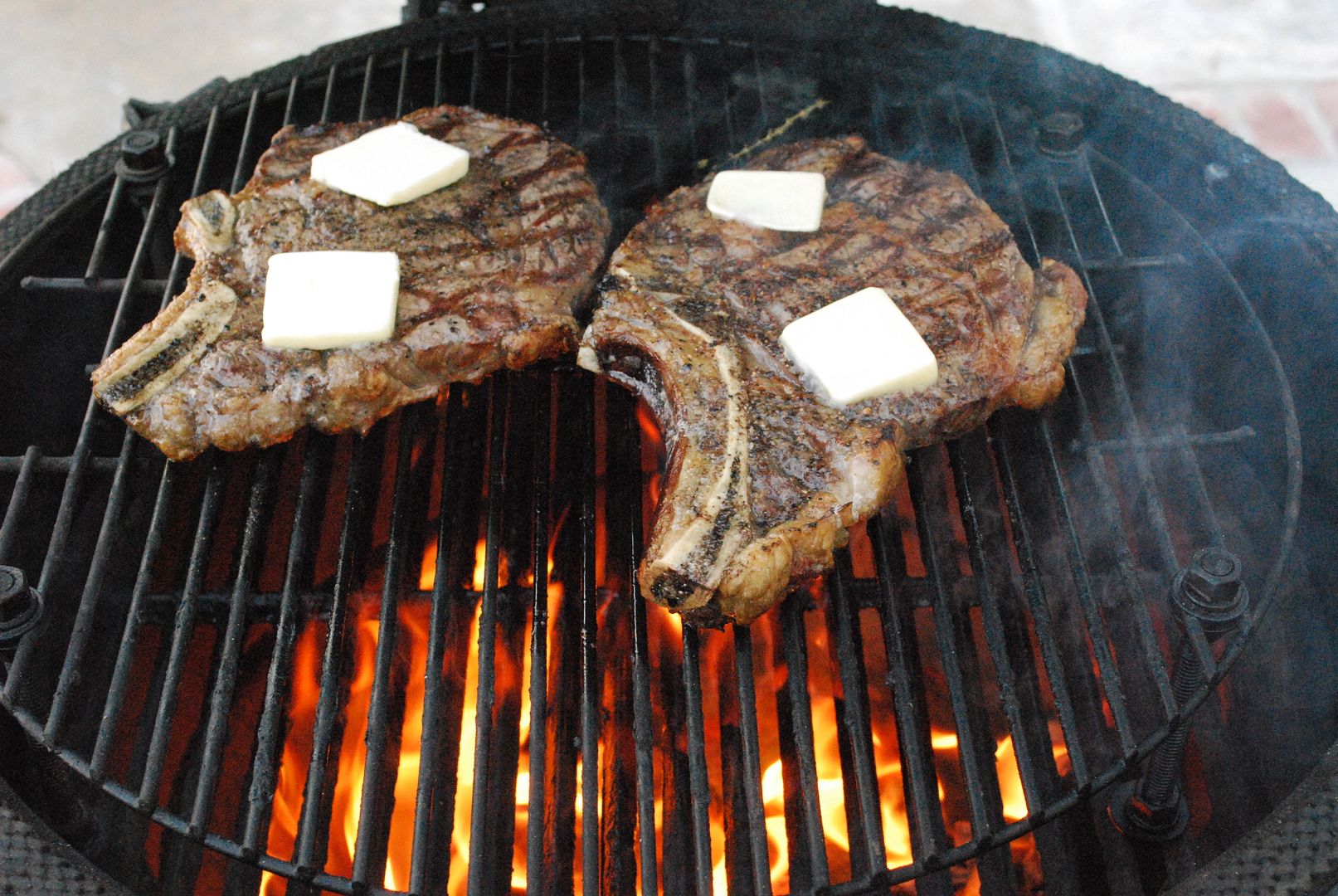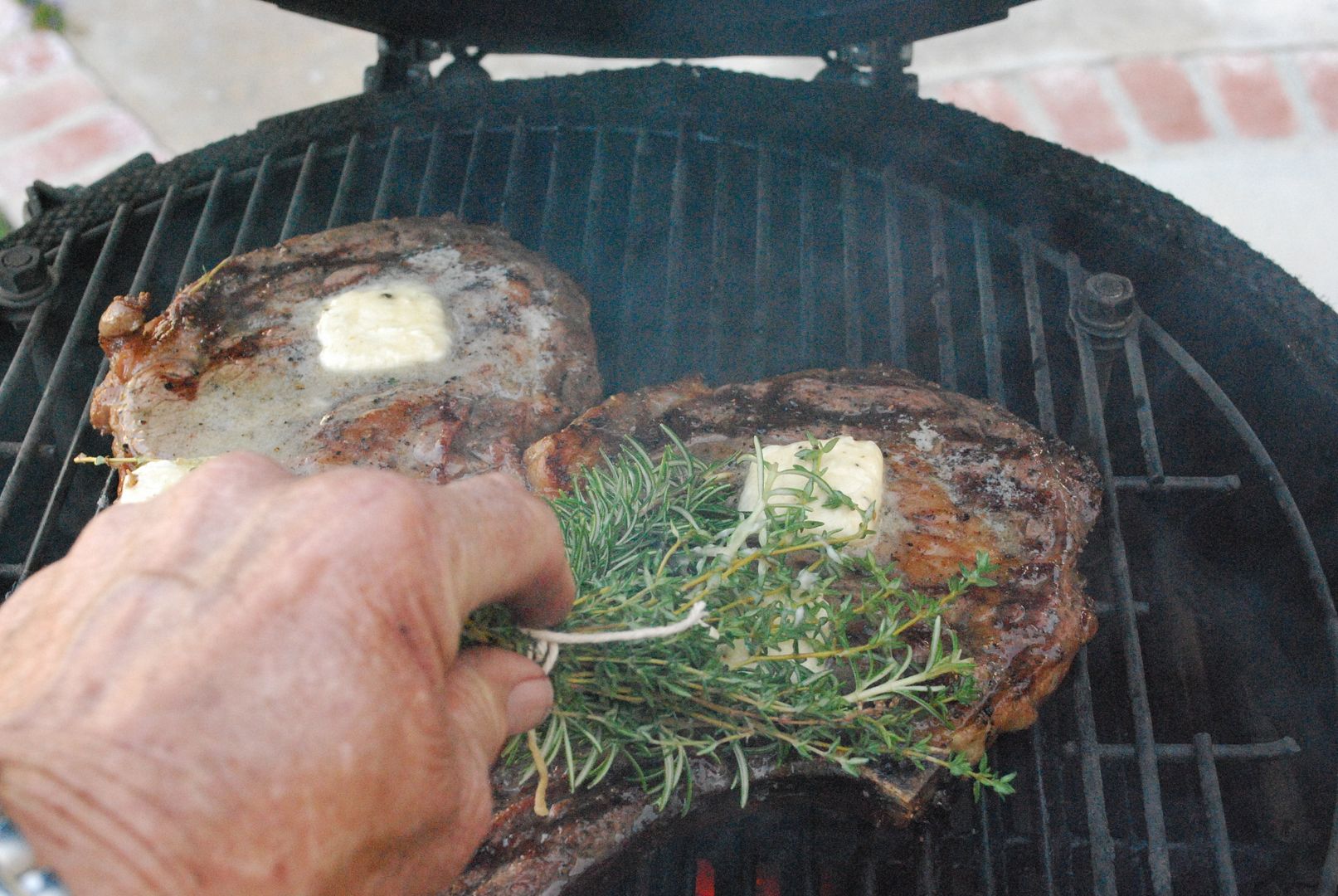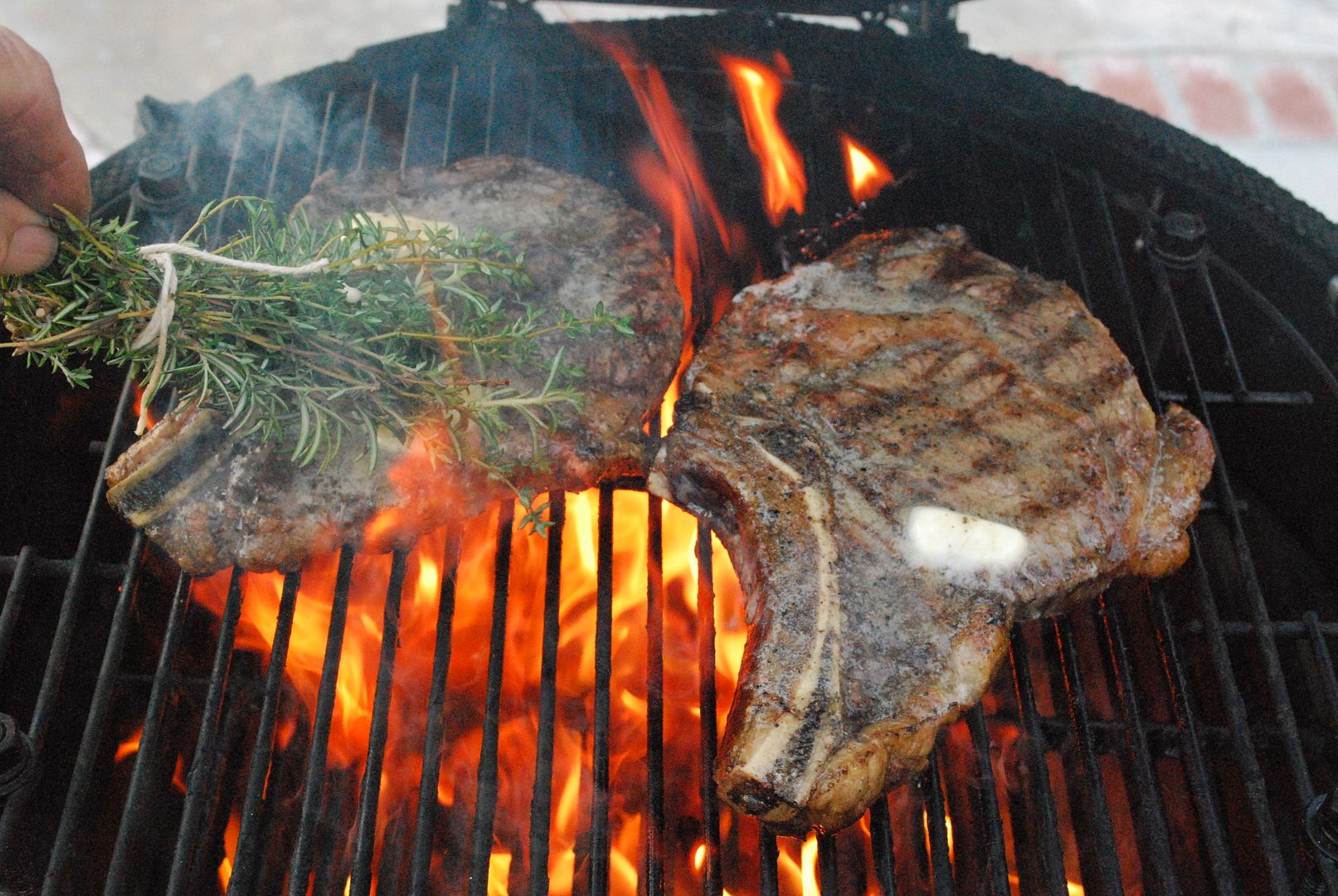 Kept mopping the butter with the Herb Bundle until the Steaks were 128*
internal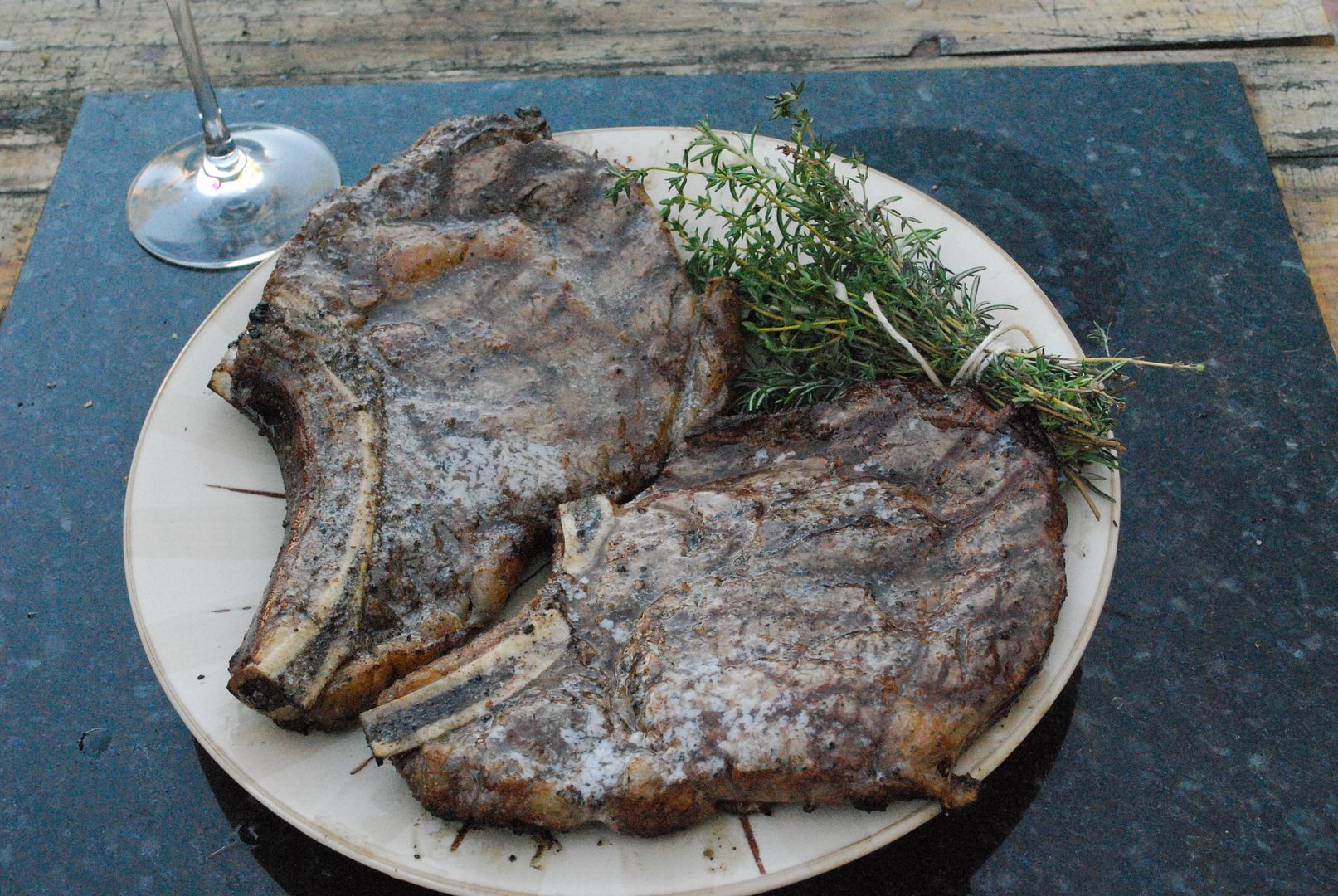 Going to let them rest for 10-min.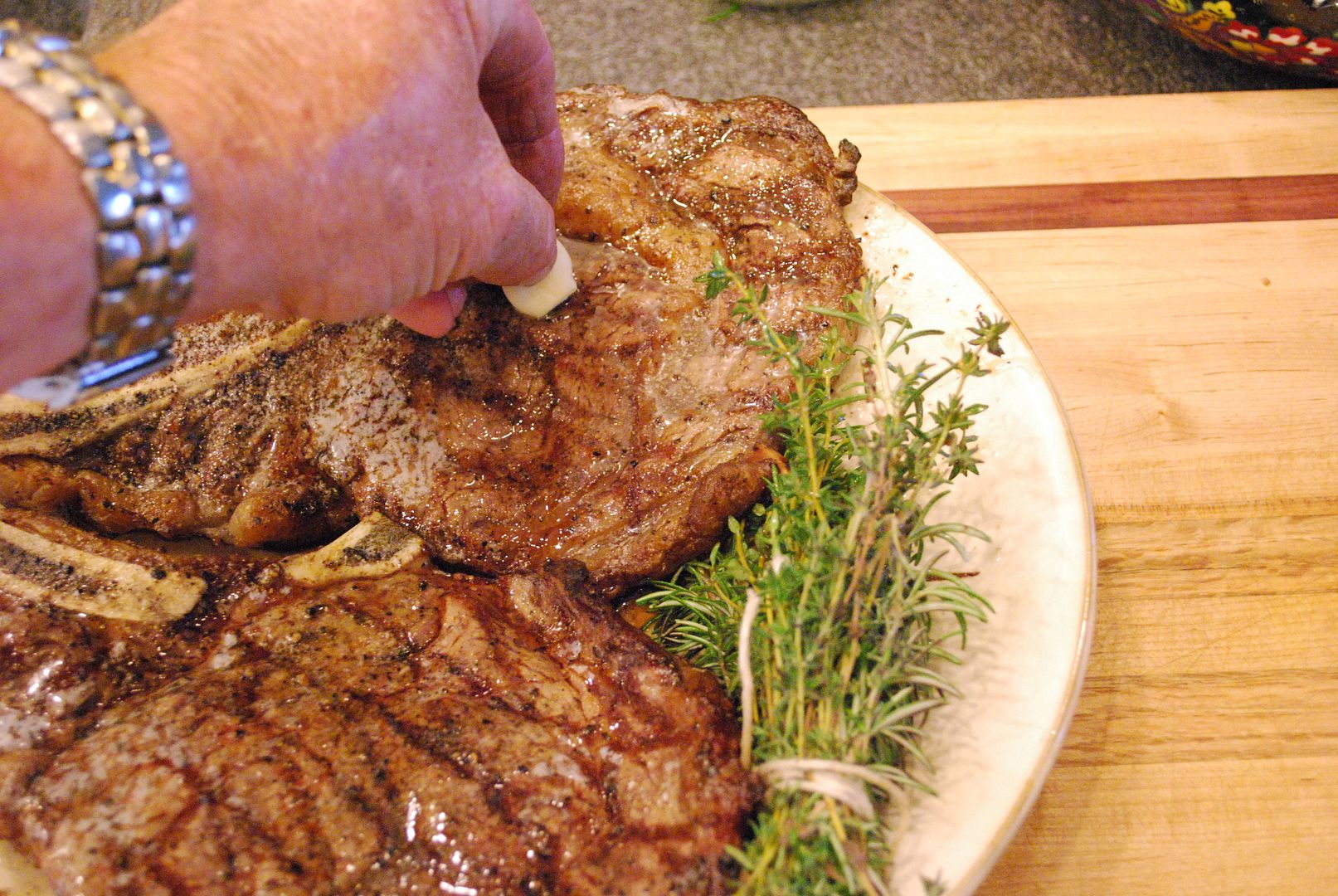 Rubbed with fresh garlic.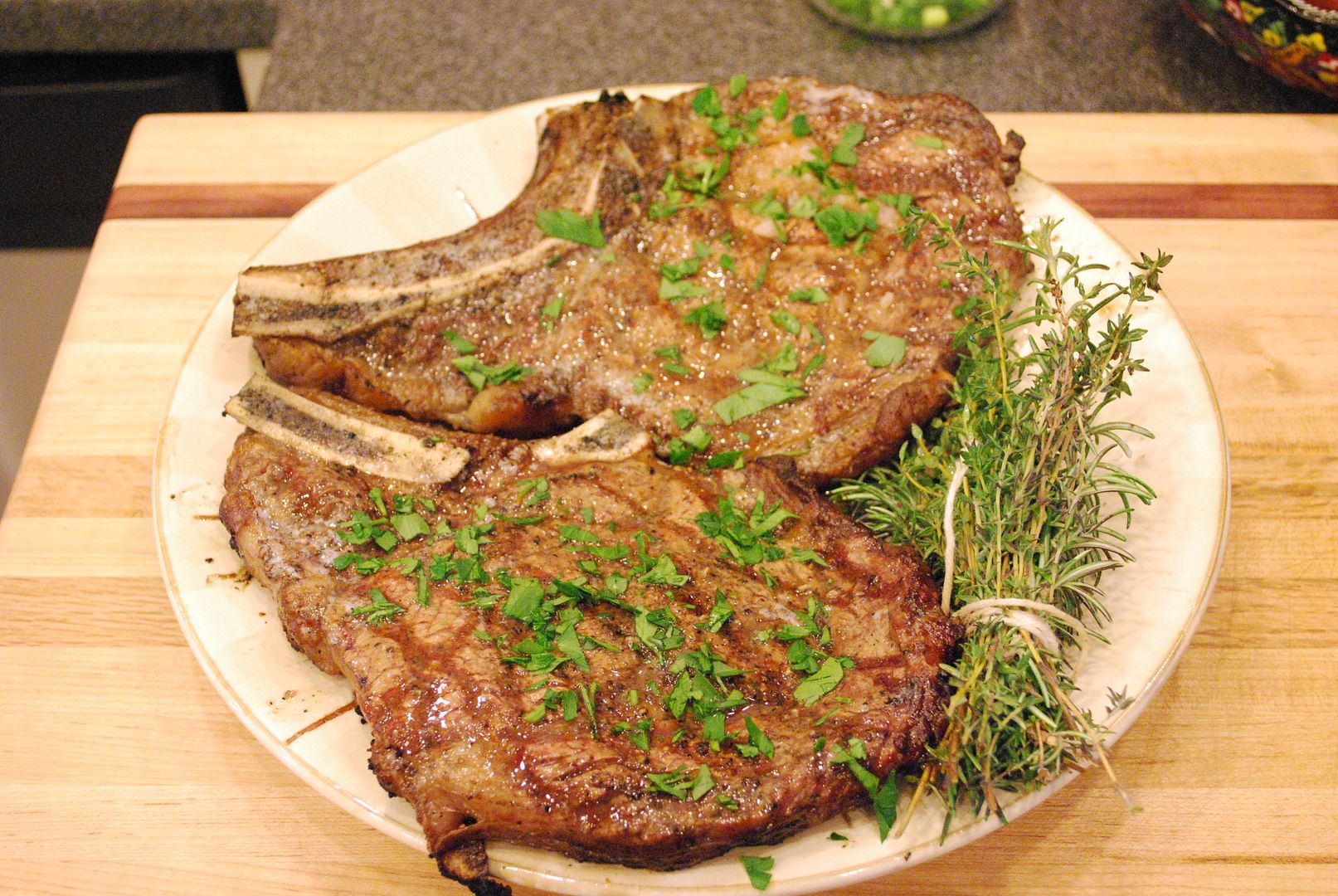 Some Italian Parsley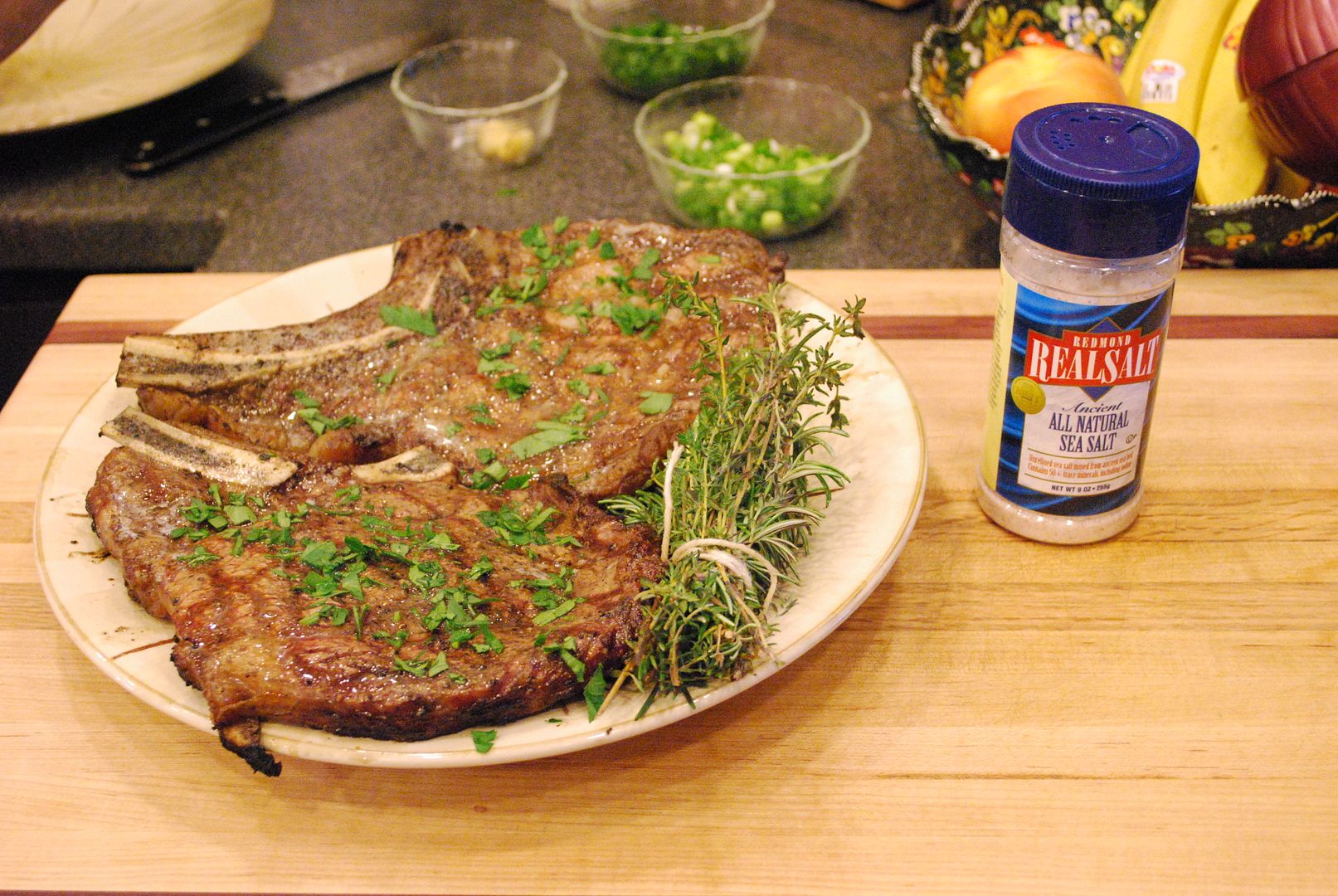 Then finished with Natural Sea Salt the I got from Kent (GG)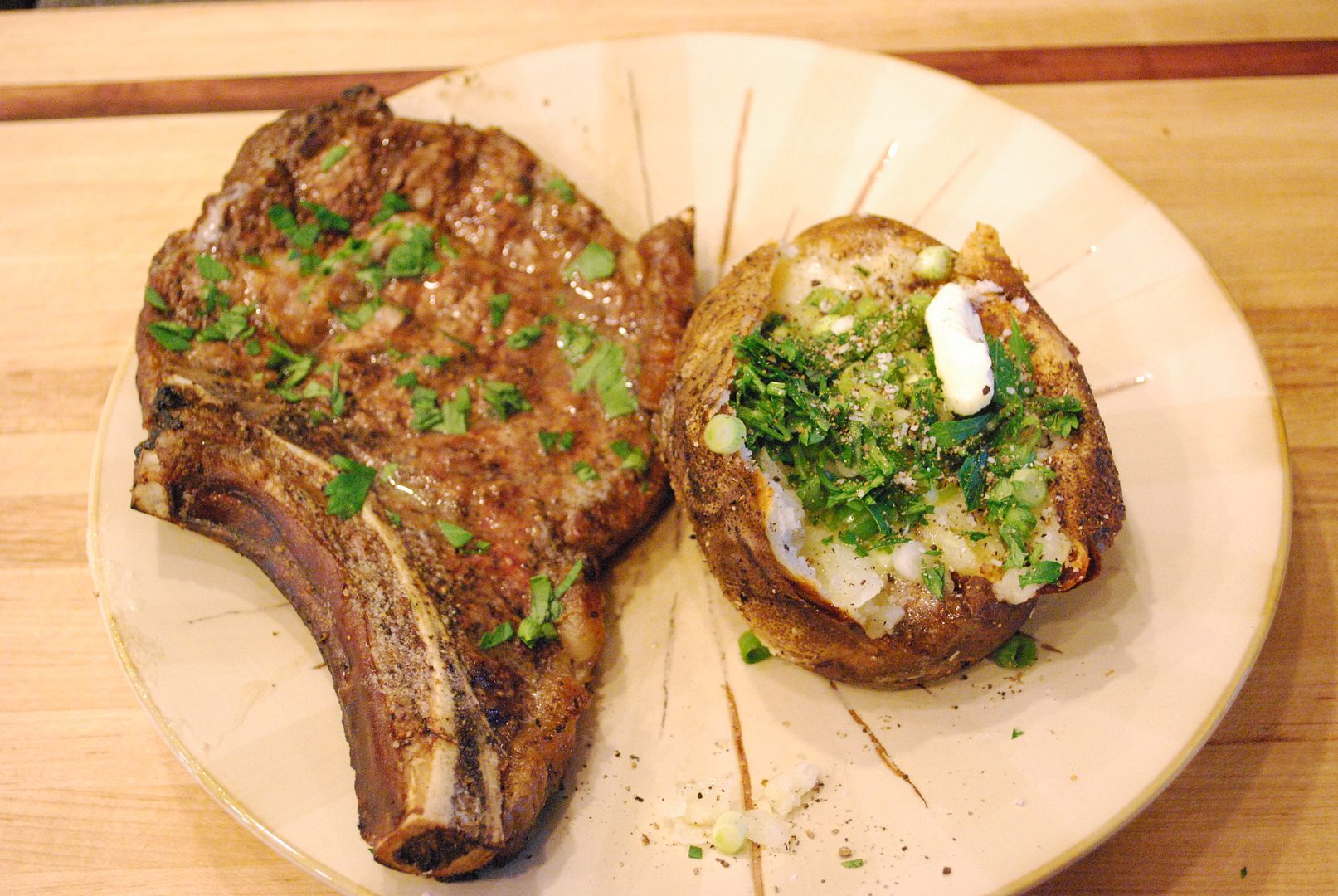 Served with a Baked Potoe with butter and chives. A mighty fine and tender Rib-Eye.
Thanks for looking
Ross