While watching the new cooking channel, I was inspired by a show called The Spice Goddess. She does Indian cuisine, and it got my tongue wagging for a good indian curry dish. My intent was some curried lamb, but there was no decent lamb to be found. (And I sure wasn't going to waste a leg of lamb on a slow braise!!) So, acknowledging that beef is tabu in India, my apologies, but I used a 7 bone chuck roast, and some lamb neck for the lamb flavors.
The entire meal was cooked in the egg, and for those wondering about the Dutch Oven, this is a Lodge 9qt, and I love it!
Here we go.....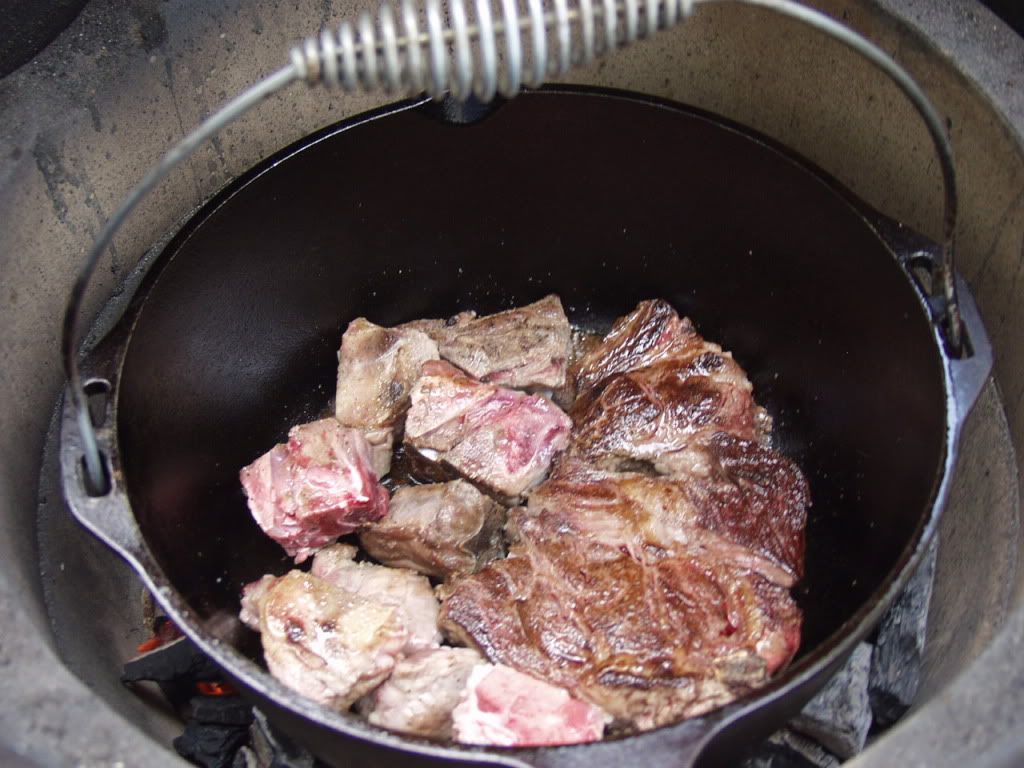 Half the bone in roast, and the lamb necks searing. Yes...the Dutch Oven is directly on the coals for the sear. Works great!
A few raws and the spices...
Chopped garlic, red onion, and microplaned ginger. In the bowl from 6 o'clock...Tumeric powder, chili powder, Garam Marsala, asafoetida, sambal, and black mustard seed. And not pictured is fresh curry leaves. Wow is that a fantastic flavor!
Onions sauteed, ginger and garlic added....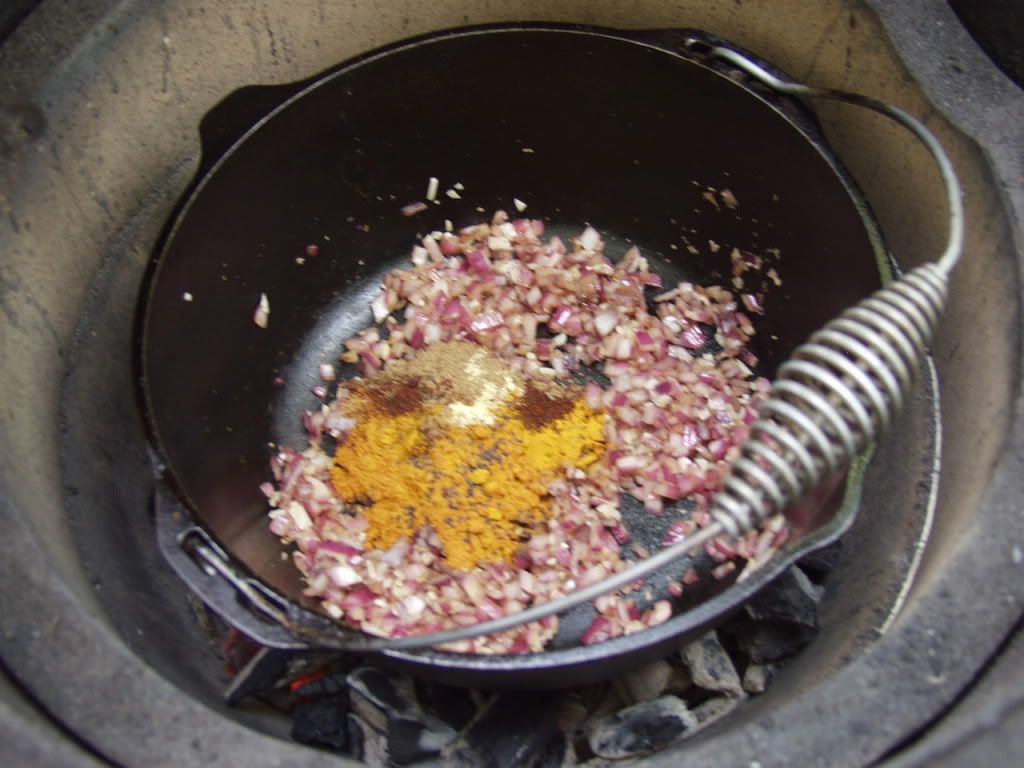 Spices added for toasting.
Spices toasted for a few minutes. (Wow...what an aroma!) You can see a bit better in this shot the DO is directly on the coals.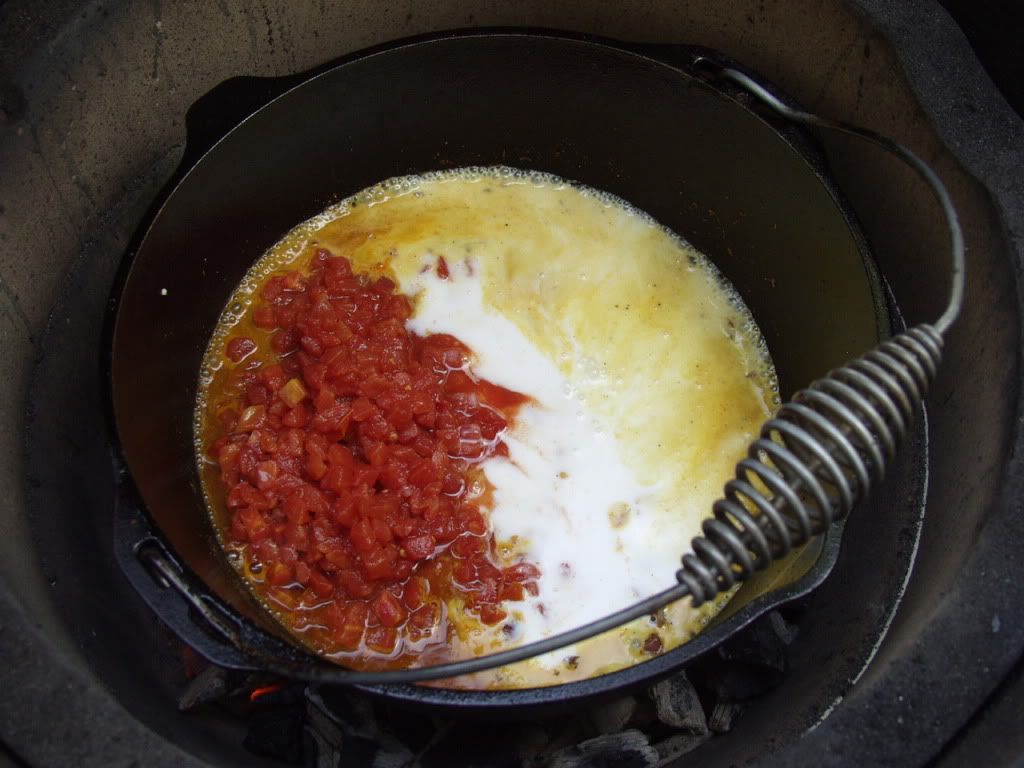 Added a can of coconut milk, and a large can of petite diced tomatoes.
Everybody is in the pool now!! Brought back to a simmer while still directly on the coals.
Now everybody is going to get happy and tender. A couple hours indirect on the grid. Added some large cut carrots, quartered yellow onion, and some chic peas for the last hour.
And now for the great let down...lol...the plated pic. (I shouldn't even post this) :pinch: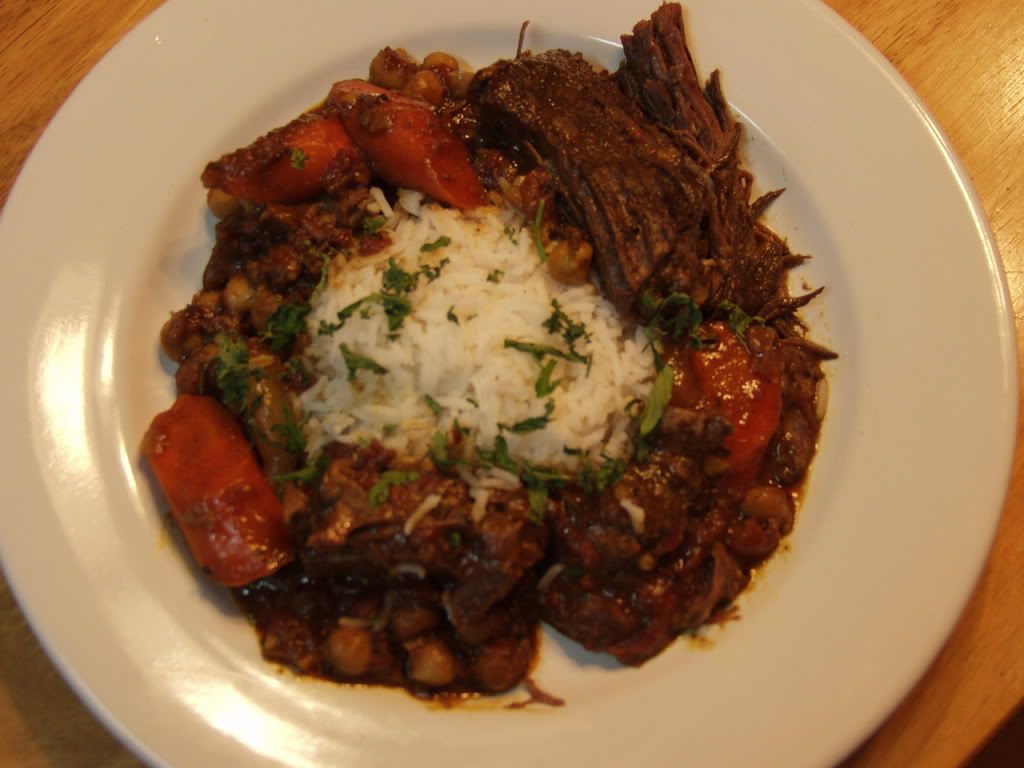 Talk about bad lighting!
Curry was served with steamed Basmati rice and a cilantro garnish. It really was delicious.
Hope you enjoyed! Thanks for looking.