Forgive me in advance for this post, as it is not Egg related. However, I have received emails from several folks interested in learning more about fruit carving. I spoke to a Chef friend of mine in California, his name is Chef Ray Duey. He is a culinary instructor, and is absolutely amazingly talented when it comes to fruit carving! I have absolutely no involvement with this whatsoever, other than having experience with his tools and videos, and getting any interested eggheads a discount. I recommend his products highly.
I spoke to Chef Ray, and he has agreed to offer all eggheads 5% off all orders, plus free shipping. (this works out to an average 15% savings).
Or you can order the full tool kit including carrying case, plus the Fruit & Vegetable Carving video for $100. Simply place your order through his webite, then send him an email with your order number, password "Big Green Egg", and the date of your order. You will receive the discount and postage refund on your credit card in approximately 24 hours.
Here is his link, and I hope this helps those who have inquired. The tools, videos and books are offered in his 'products' link. Great site....I hope you all enjoy his work.
http://www.chefgarnish.com/
(should I post a food pic to make this a legal post?? :woohoo: ) A couple fruit pics I've done...after all, I already said it was "OT". I should be totally embarrassed to post these pics when you have probably looked at his site. He is very good at what he does!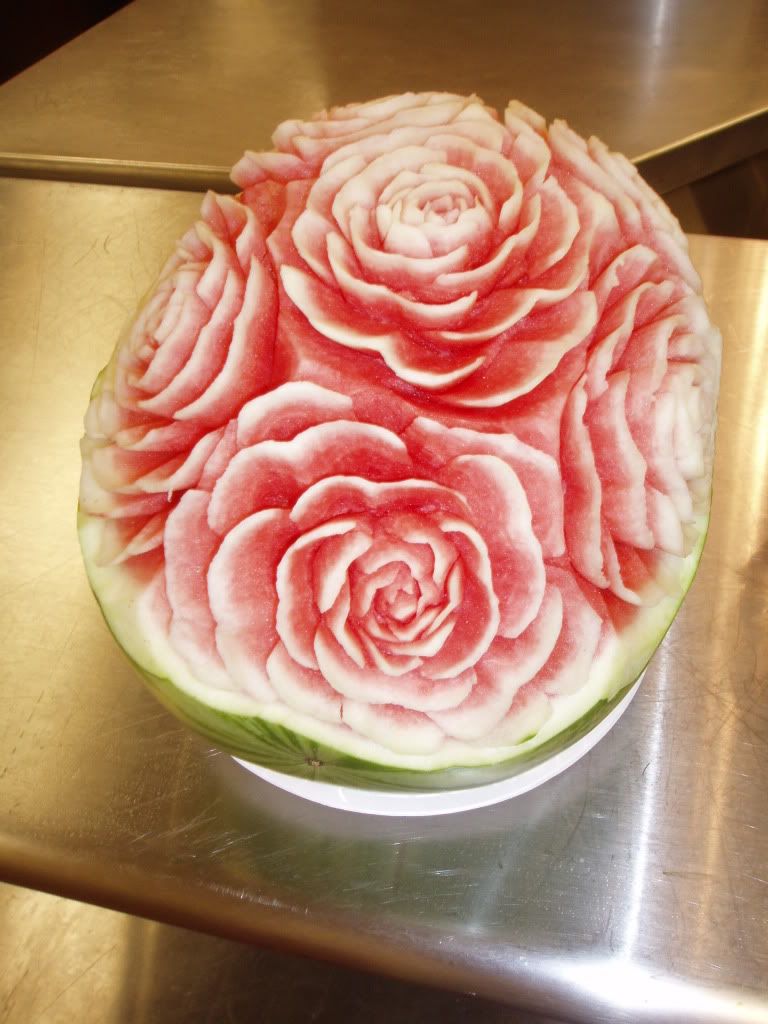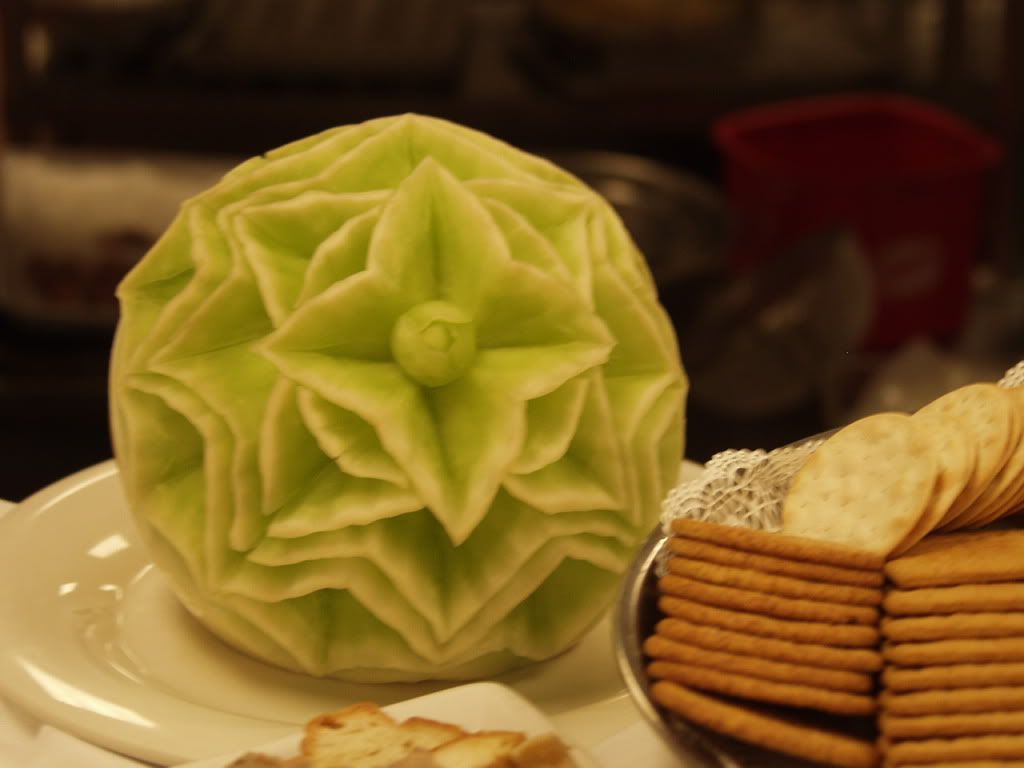 (And shhhhh....there is rumor he may be offering a carving class before the FL Fest next year....
We'll see if we can work it out!)