I buy my lump by the pallet from Humphrey Charcoal in Brookville, PA. Today, I asked for, and was given a quick tour of the briquette making plant, so I thought I would share, realizing most of you would never have("take" might be a better word) the opportunity. There is no better word to describe the place than filthy, but no one would expect anything less. It is also hotter than Hades due to the gas-fired dryers that dry the briquettes on a long enclosed conveyor after they've been molded. Most of the time I was walking in inch deep charcoal dust that would "puff up" around my feet with each footstep.
The office on the main road
Turning in the drive to the plant
A couple of the buildings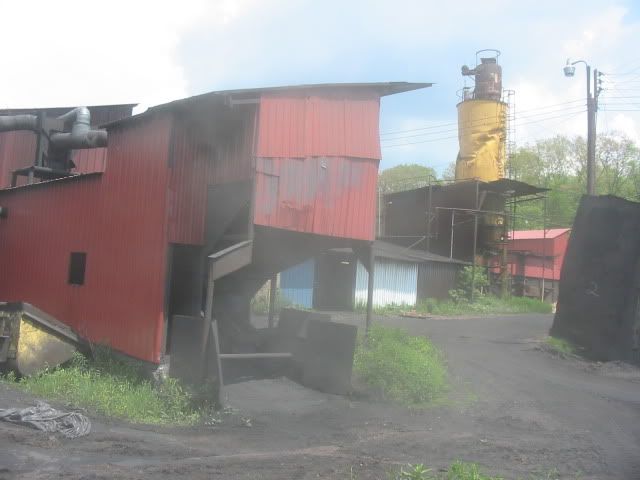 The hopper where the char is mixed with starch, sodium nitrate.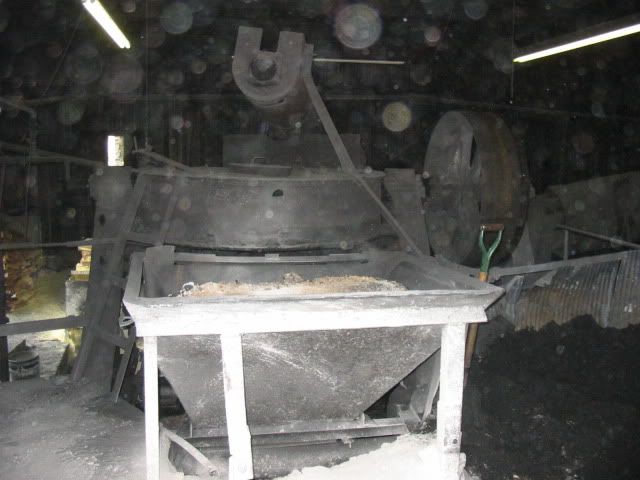 The starch and sodium nitrate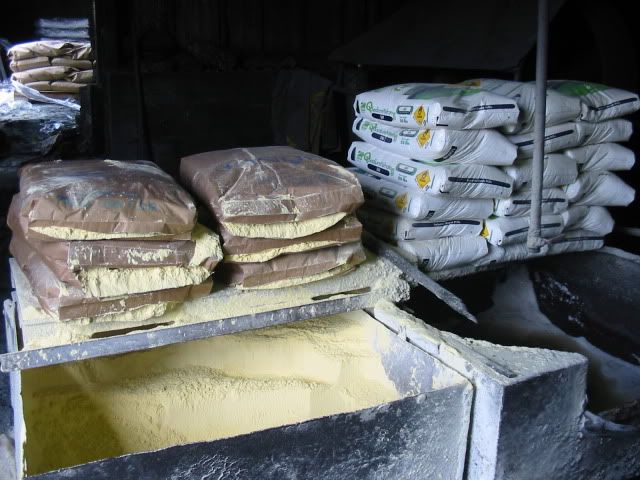 It's hard to see, but this machine crushes and mixes the char with the other indredients and water is added at this stage. (notice how filthy the worker is here and others were worse). You couldn't pay me enough to work in this place.
This is the machine that actually molds the briquettes. The bright, shiny things are the molds.
This is where the briquettes emerge from the drying conveyor. The drying process takes about 3 hours and the heat is produced by six gas fired blowers. It is UNBELIEVABLY HOT in this area. Anymore than a few minutes at a time standing in this area and you would start to burn. I apologize for the quality of the pic here, but my camera lens was getting loaded up with coal dust.
These are a couple of the old bee hives. They have not manufactured lump at this location for a number of years due to PA's stringent air quality regs, but the bee hives are where the lump used to be made. The Humphrey lump is trucked in from a mfg in Missouri in raw form, then graded, sized and packaged in Brookville.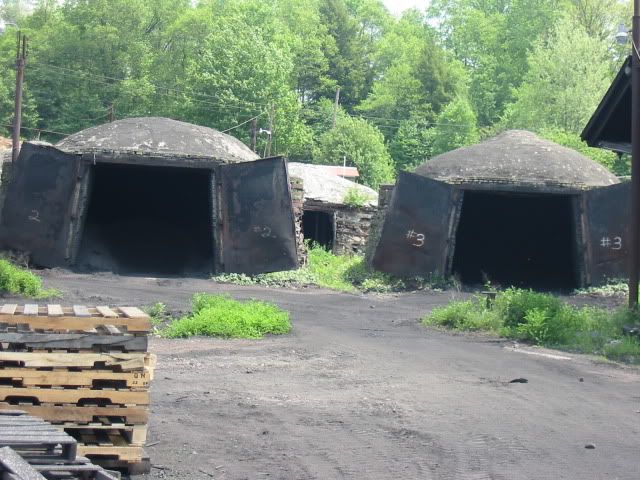 A couple of shots of the warehouse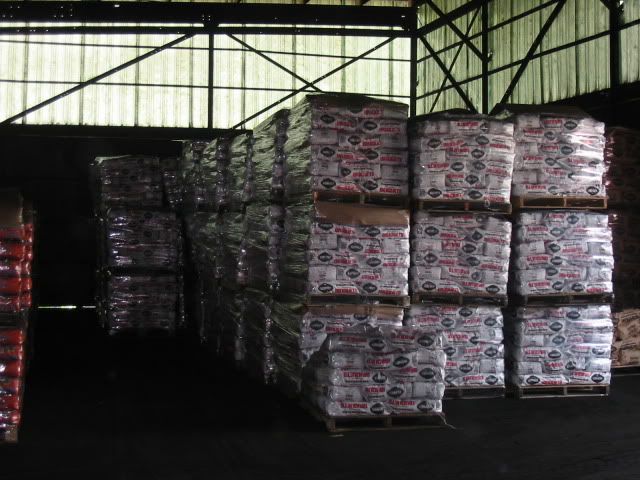 This was my fourth trip to buy lump from Humphrey's and I've gotten to know them a bit. They are a great little company and Gary, the shop foreman, treats me almost like family. I hope you enjoyed this brief tour of the briquette making process and their facilities.
Mark
PS. Oh, and before you ask, the lump is $8.44 per 20 lb. bag. :woohoo: