When I was growing up my mother would make this roll that she called kraut burgers. I was reminded of them earlier this week when I talked to her and asked about the recipe. Today was my first attempt.
I started by browning some ground beef and onions and then added shredded cabbage until wilted.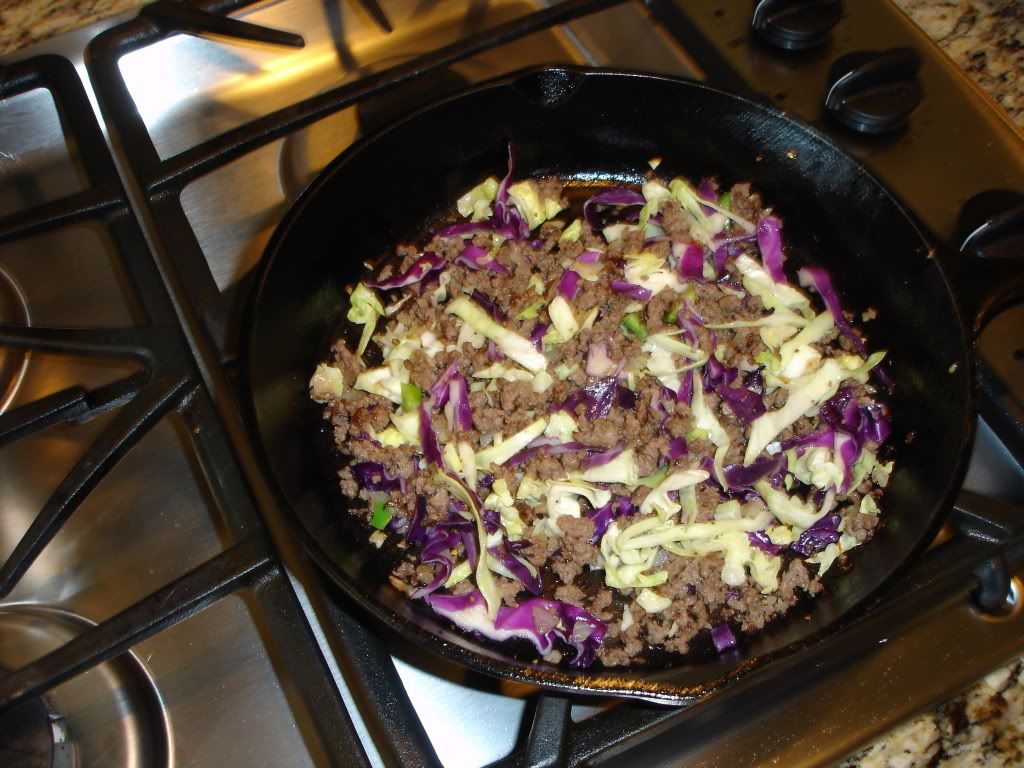 Made the yeast dough from scratch and rolled out to 1/2" thickness and cut with a 3" biscuit cutter.
Brushed the dough with butter and then added the meat mixture and topped with dough and pinched the seams.
After 25 minutes in the oven at 350 degrees.
Served to my son who drove home from St Louis today.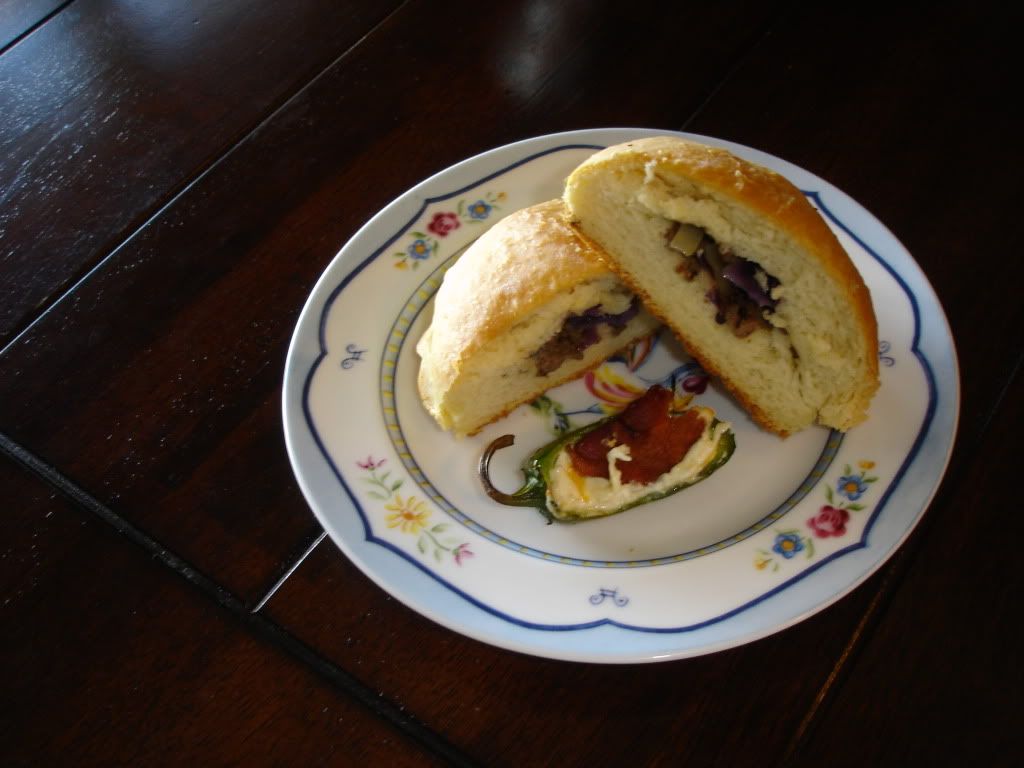 The kraut burgers were good, but next time I'll roll the dough to a 1/4" and make larger rolls so that I can include more of the filling.
While I was baking in the house I had dinner cooking on the EGG. Thanks for reading my post.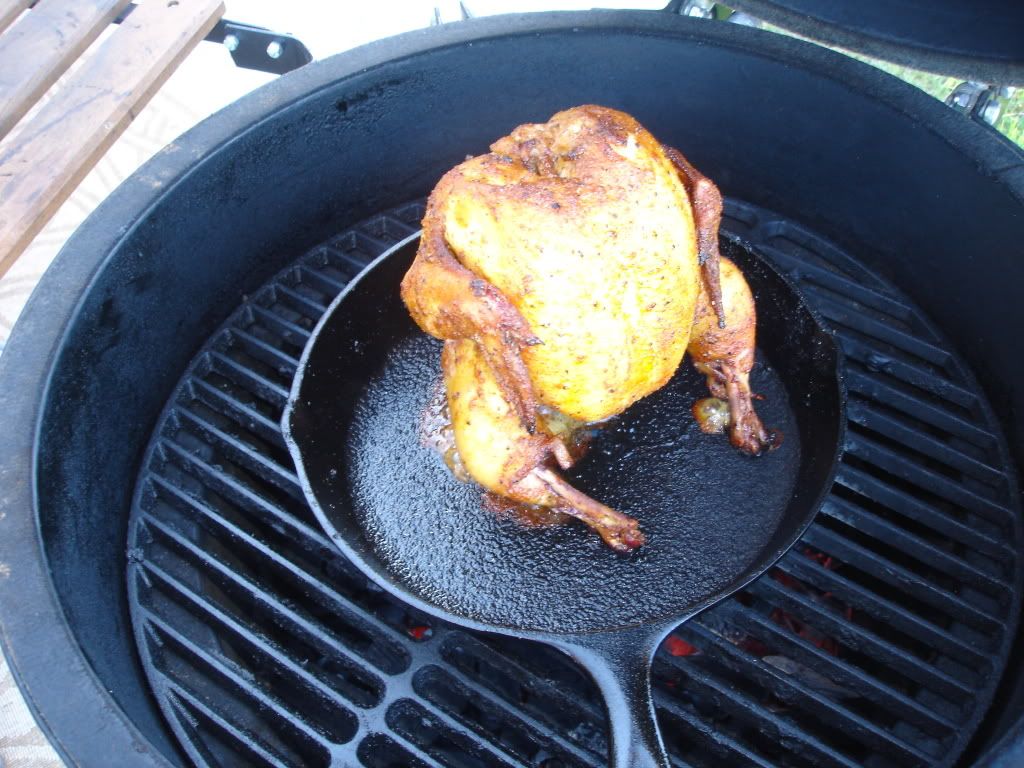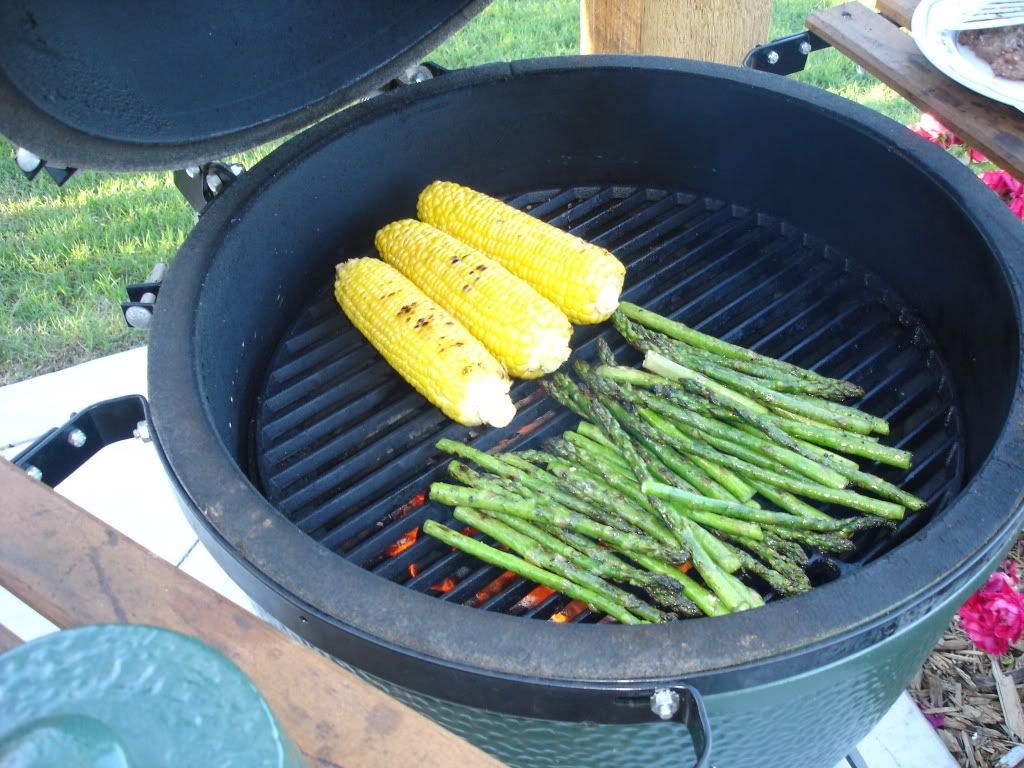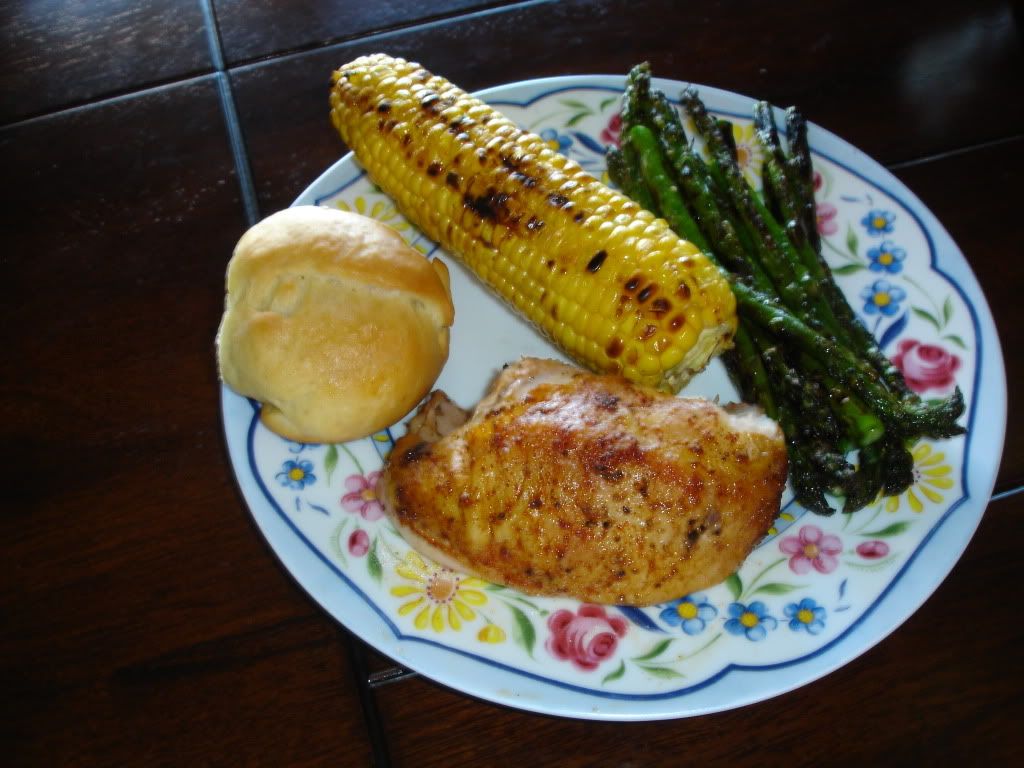 Any road will take you there if you don't know where you're going.
Terry
Tulsa, OK