My father in-law built us this table a few weeks ago. Haven't had time to take pictures when we first got it but here it is now. Made from cedar.
Our patio slants a little so the table leans a little. :laugh:
Accessories.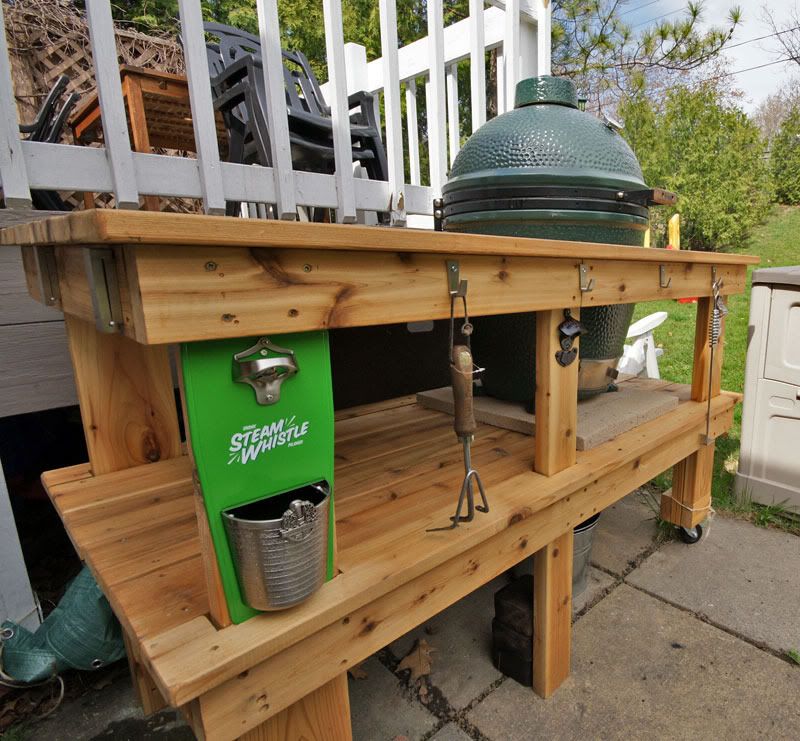 And one of the more important features...the beer opener! :laugh:
Cheers!