I've been looking forward to make some salami on my BGE since I purchased it last summer. Here are some pics. I wanted to do a slow smoke on my XLBGE. So I wanted to reduce the area of charcoal. I have a 12 inch dia 4 inch tall SS pipe. Here's what it looks like.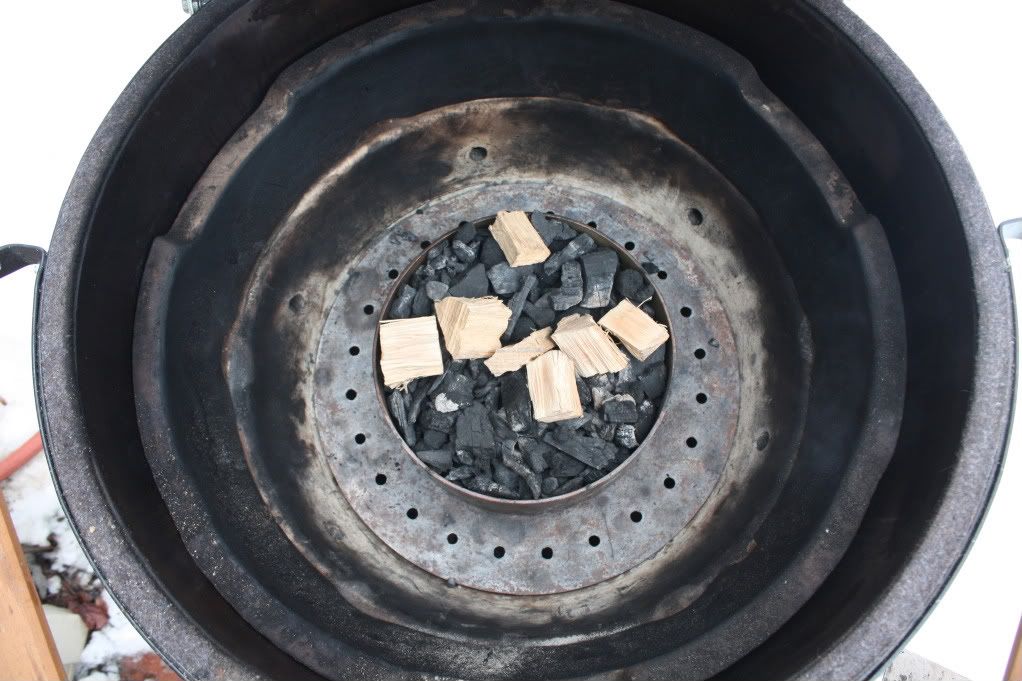 Temp control was very easy.
The recipe is old family recipe that I grew up with. Meat was half beef and half pork. I mixed meat and spices and stuffed on Sat. On Sunday I started the smoking at 110F dome.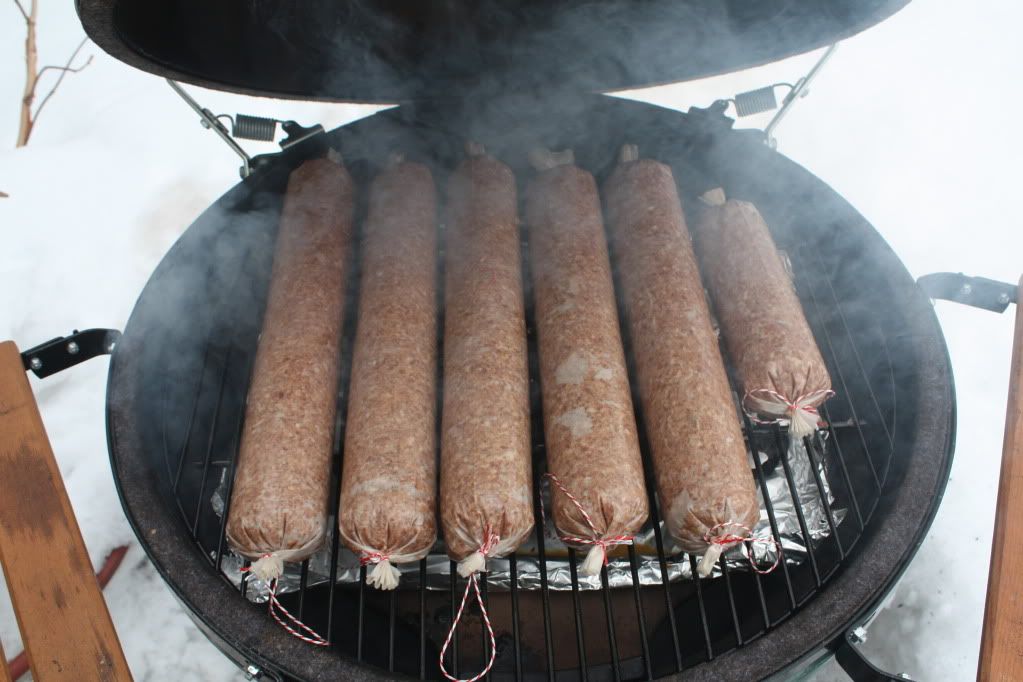 Over the next 4.75 hrs, I brought the dome up to 220F and meat to 160F.
1 hour dome @ 125F
2 hour dome @ 155F
3 hour dome @ 175F, meat 130F
4 hour dome @ 215F, meat 150F
4.75 hr dome @ 220F, meat 160F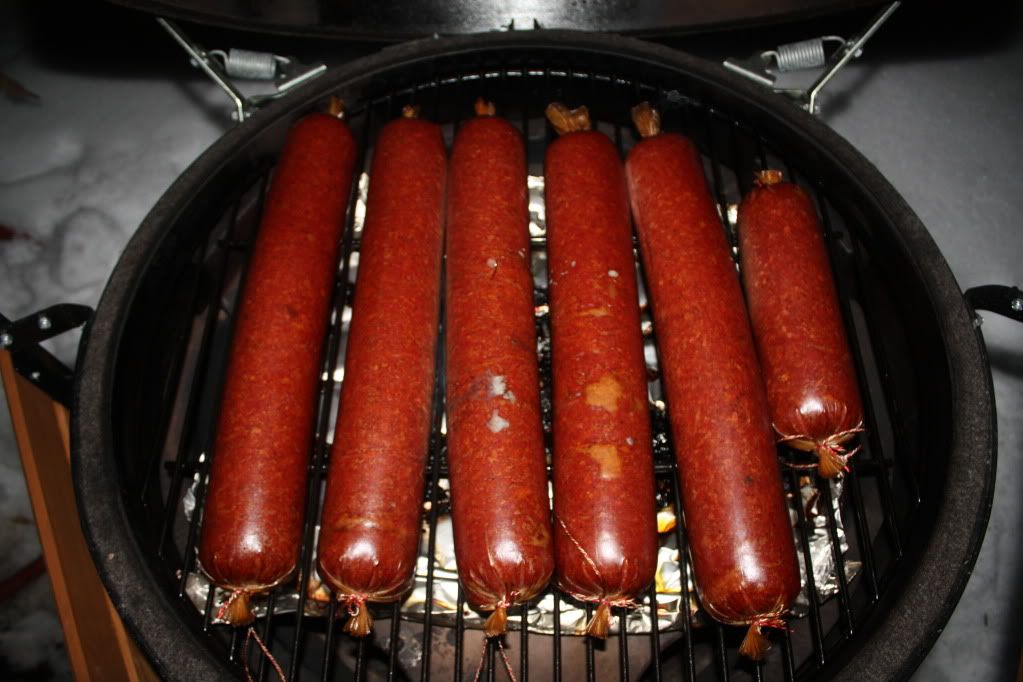 And here is a pic of the finished product in the kitchen. Mmmm mmmm good.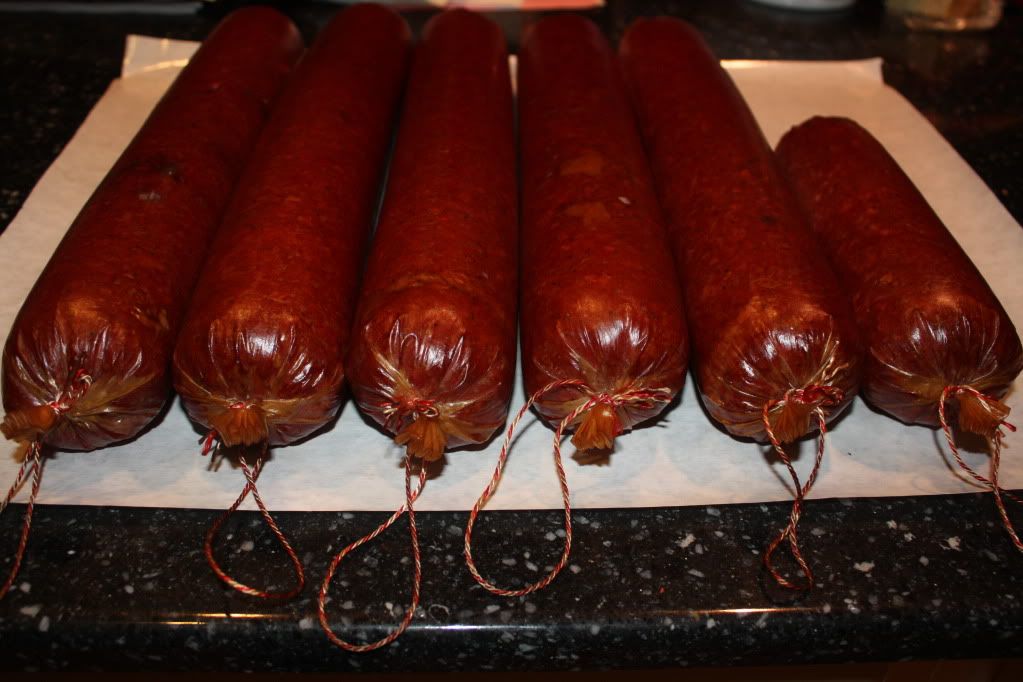 So I took some to work today. Folks enjoyed it (or I have really good friends and said they enjoyed it).
I really would like to say thanks to everyone as I truly learn everytime I get on the site.
Daniel