On the way home from the airport last Monday we stopped by Super H and bought a little over 6#'s of pork belly with the skin on. After a confab with FlaPoolman (thx Pat) I trimmed the skin off. I coated the bacon with Hi Mountain buckboard bacon cure and let it sit until last night. I turned it once a day. I started washing it off yesterday and rinsed it several times and let it sit over night in water.
Today I started the large and put in apple chunks (thx Anne & Del). I coated one piece in RichardFl (thx Richard) Indian River Pepper rub. I coated 2 pieces in pure Maine syrup (thx Julie & Neil). I cooked the bacon for 2 hours at 160 indirect and 2 hours at 190 until it reached 145 internal.
Anyway here are some before and after pics. I will slice it tomorrow eve so more pics to follow: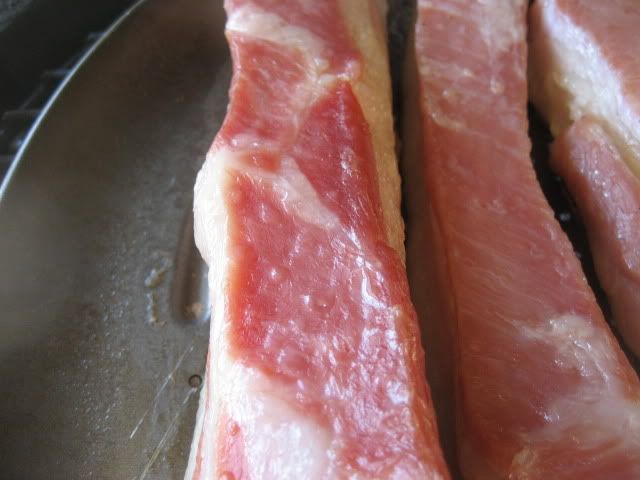 So thanks to Pat, Julie, Anne & Richard oh and Dr Seuss (Doug) for bringing my Digi Q by this afternoon...