It's been a few days but Super Bowl dinner was great...and I got some great help - Rosey "Da Bassett Hound". BTW - it's been terrible around here with the wife being from Louisiana...and I had the Colts! She's been celebrating like it's the Saints first Super Bowl win!
Good eats - boston butt went for 8 hours - did some Cajun Corn as the wife calls it and just had a ton of BBQ with the House Famous Roasted Red Jalapeno Sauce. Beautiful day here Sunday and I pitty you guys in the cold stuff.
Rosey monitored the Egg temp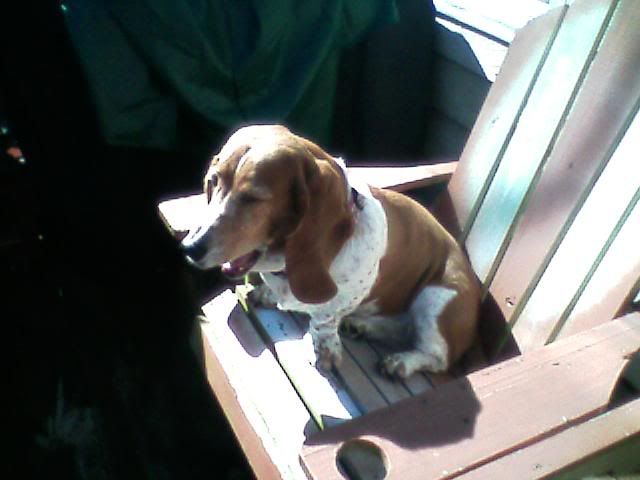 Until she got bored about 30 minutes later
:laugh:
About 6 hours later - I had to cut off a chunk for Rosey and I to "taste test" out on the deck.
After the chunk I stole had barked back up enough for nobody to notice - the butts were pulled and the corn went on.
Hope you enjoy - I know Rosey, me, and the family sure enjoyed it.
LJ