Sweet potato noodles, kaffir, cilantro, sweet peas, bean sprouts, carrots, and shrimp. Topped with avacado. The sauce is garlic chili sauce, blurp of sweet thai chili sauce, garlic, seaseme oil and some kaffir lime leaves.
Into the hot wok
Shrimp getting some color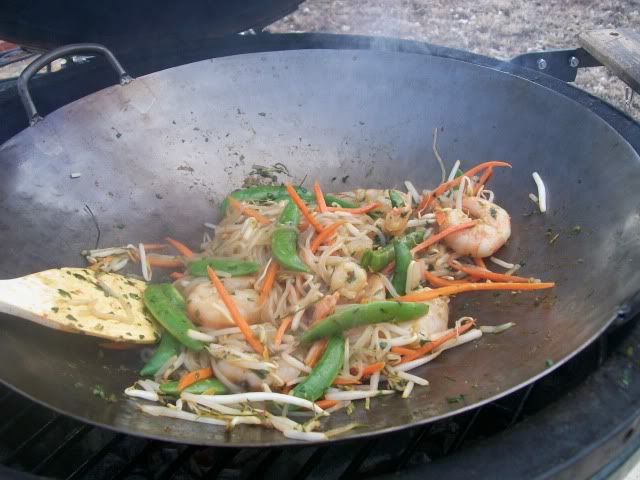 Plated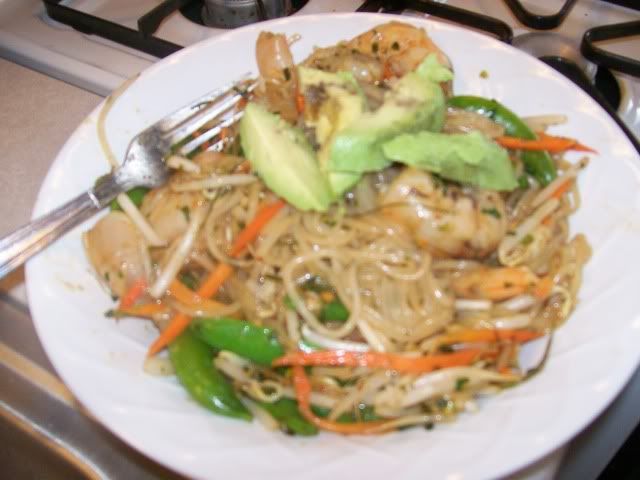 I'm looking for something sweet for desert.
Supposed to snow tonight.
Happy cooking all!!
Molly
Colorado Springs
"Loney Queen"
"Respect your fellow human being, treat them fairly, disagree with them honestly, enjoy their friendship, explore your thoughts about one another candidly, work together for a common goal and help one another achieve it."
Bill Bradley; American hall of fame basketball player, Rhodes scholar, former U.S. Senator from New Jersey
LBGE, MBGE, SBGE , MiniBGE and a Mini Mini BGE