I'm looking for any help with managing extreme wind conditions. I live on the Gulf Coast near Galveston, and we occasionally get some lenghty periods of high wind gusts that last for hours or days.
I was trolling the forums a few days ago and got an uncontrollable desire to cook a brisket. It was windy, but it just couldn't wait. Prepped the brisket, but couldn't get the XL under 350 with the daisy wheel closed and only the slightest opening of the bottom vent.
I set my Egg island with the goal of promoting airflow, but didn't really consider the setting of too much air.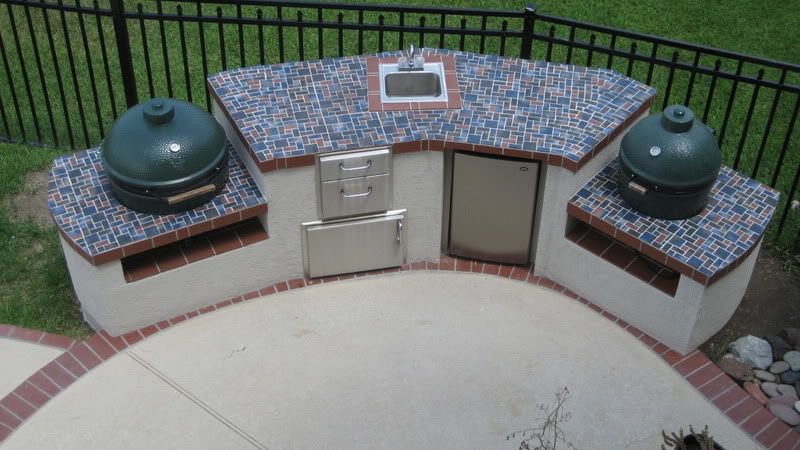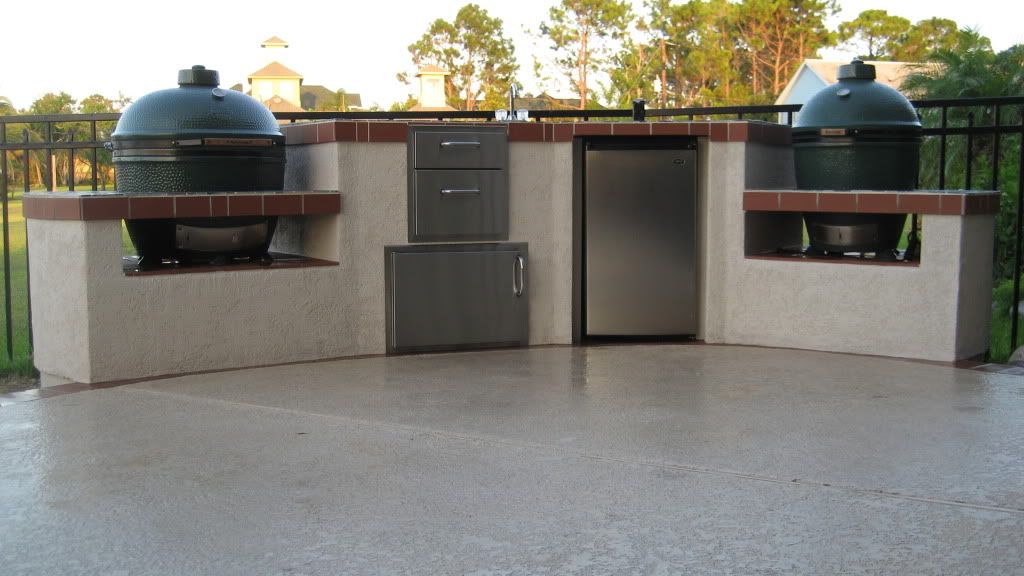 If you're wondering where the tile selection came from...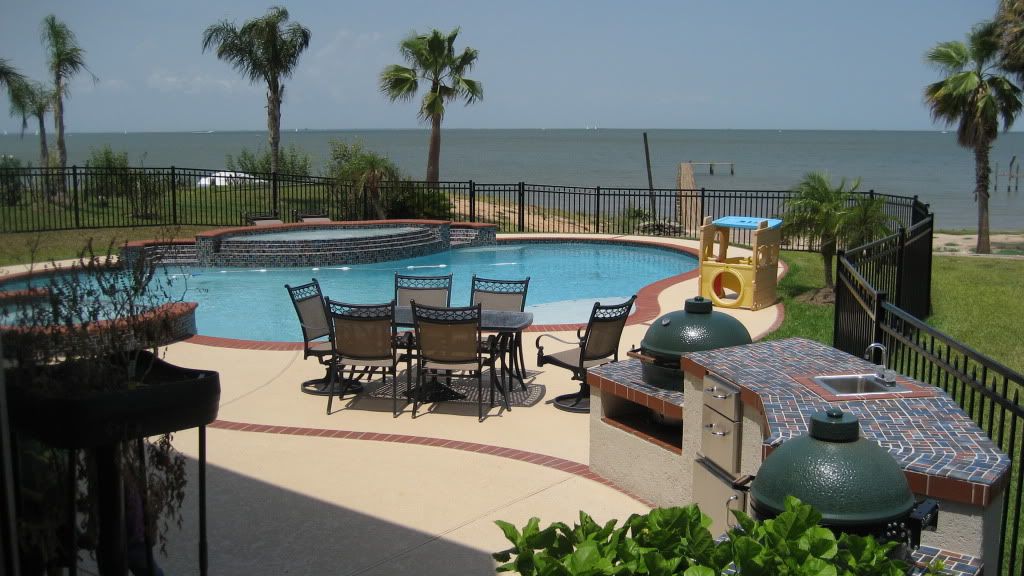 Any ideas? Build a box or a screen to fit in front? Will using a Stoker or Guru solve the problem? You are an innovative crowd, I'm sure someone has come up with a way to solve this problem, and it probably somehow involves bacon.