I bought two 2 lb. turkey breasts from Fresh Market and had them butterflied.
They were perfectly flat:
I made a stuffing of rice, spinach, bacon, garlic and seasonings and stuffed the breasts and rolled them up - I could have used a third hand while trying to tie them: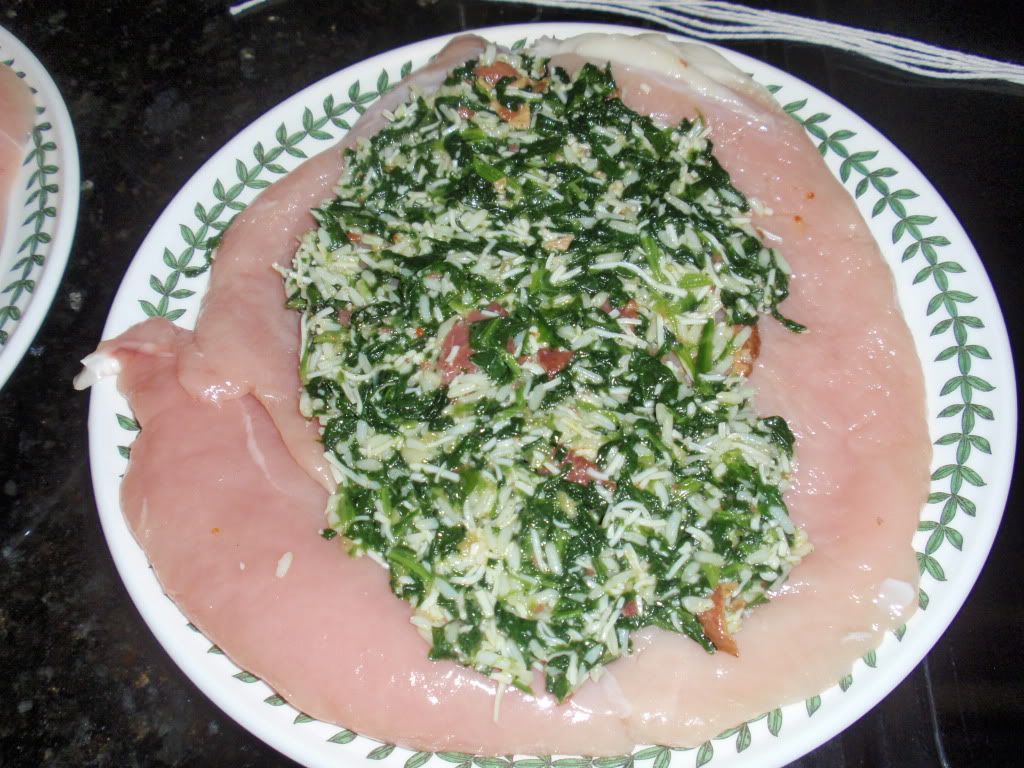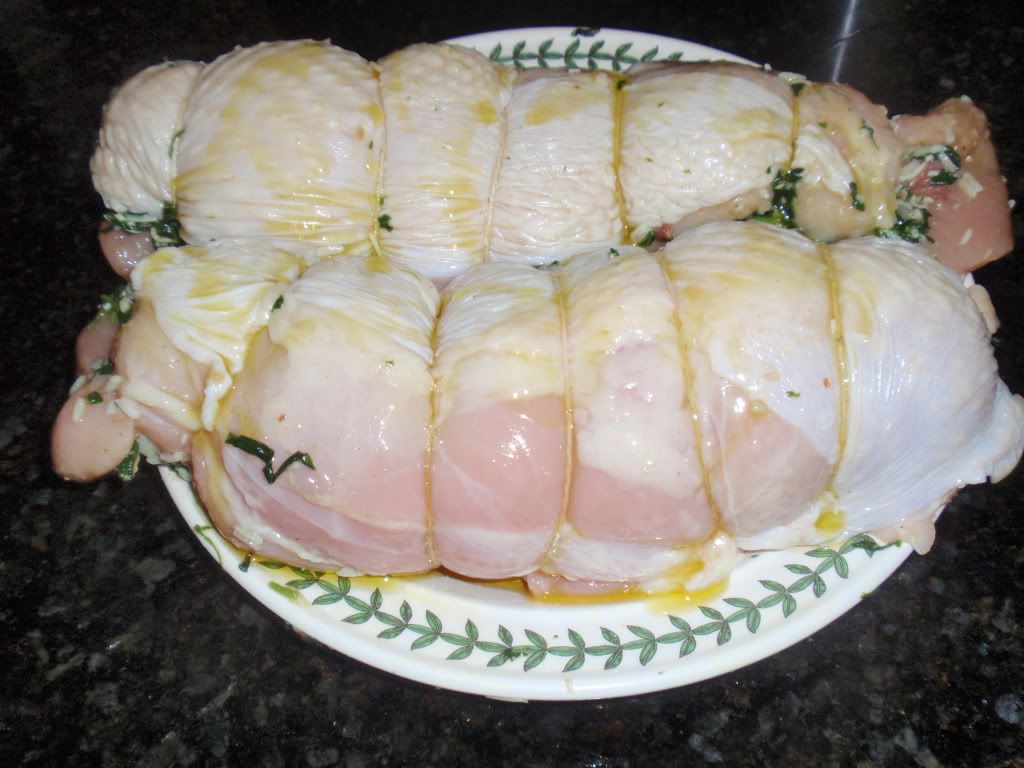 Cooked them on the mini at 325 with apple wood, they barely fit:
It came out great and sliced perfectly. I served them with some Mad Max gravy.
I made these ahead of time in the AM. I sliced them and put them in an aluminum pan and took them to my brothers for dinner where I brushed melted butter all over them and gently reheated them in his egg. They came out great and I will definitely make this again.
Faith
Happily egging on my original large BGE since 1996... now the owner of 6 eggs. Call me crazy, everyone else does!

3 Large, 2 Smalls, 1 well-used Mini