On April Fool day my wife of 24 years asked for a divorce so I'm cooking for one now. I got to keep my Egg and its happy in its new home here in Somerset. The other night I did Tandoori chicken using this recipe. It was good but not a spicy as I like.
http://homecooking.about.com/od/chickenrecipes/r/blchicken2.htm
I do it 600F indirect placesetter legs down with the raised grate. Not sure where the color came from, there may have been some leftover cherry wood in the lump.Served with store bought Naan and Indian cauliflower and peas.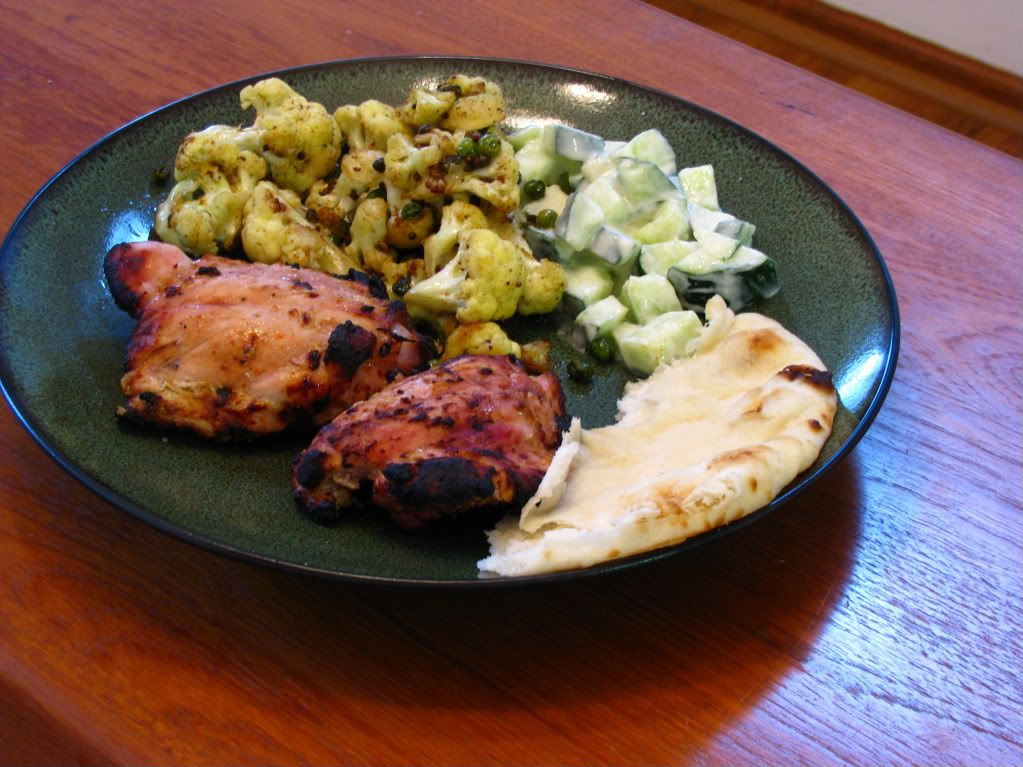 a few days ago I did a pizza but I didn't get the kitchen aid. I guess I didn't knead it enough because it didn't rise at all. I bought a recondition one from kitchen aid on ebay and I got it yesterday. It was half the price and in perfect condition. It will get its maiden voyage today when I mix up some pierogies.