Just spent a week in Dothan, AL auditing Farley Nuclear Power station and sure missed my eggs.
Actually had some of the brown stuff ooze out of the small due to all the rain we've had lately. I had cooked on it the day before we left but found just a tiny spot of mold inside and a lot of moisture.
Bought some spares this morning and trimmed St. Louis style. I seem to have a lot of trimmings and am wondering if I'm trimming them correctly. Should have taken a before and after trim but forgot until I had already put them on the egg.
CyberQ is keeping the temp within in 4 degrees of the setting allowing me to do other stuff after being gone a week. Followed Naked Wiz's advice about raising the temp about 50* over the desired temp then reducing the pit temp to what I want. Thanks for the tip it worked like a champ.
Thoughts or tips on trimming?
--Dave
ribs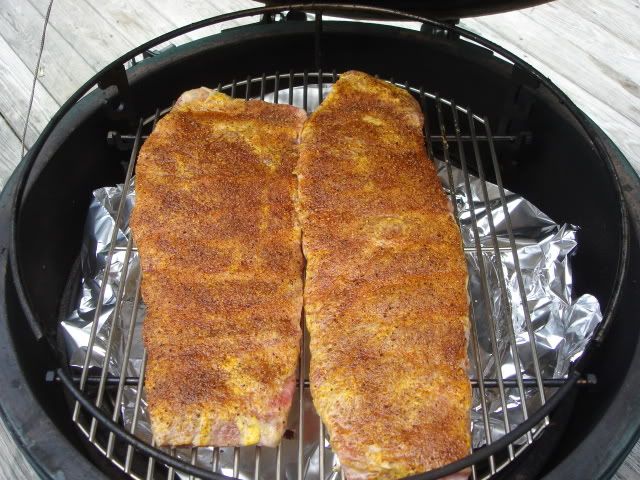 trimmings