Used one ham of a wild hog to make this delicious stew. The recipe should work with pork, chicken or beef, I would guess. I started by cutting up the ham (not cured, but brined) into 1 inch pieces, and rolled them in flour with salt and pepper.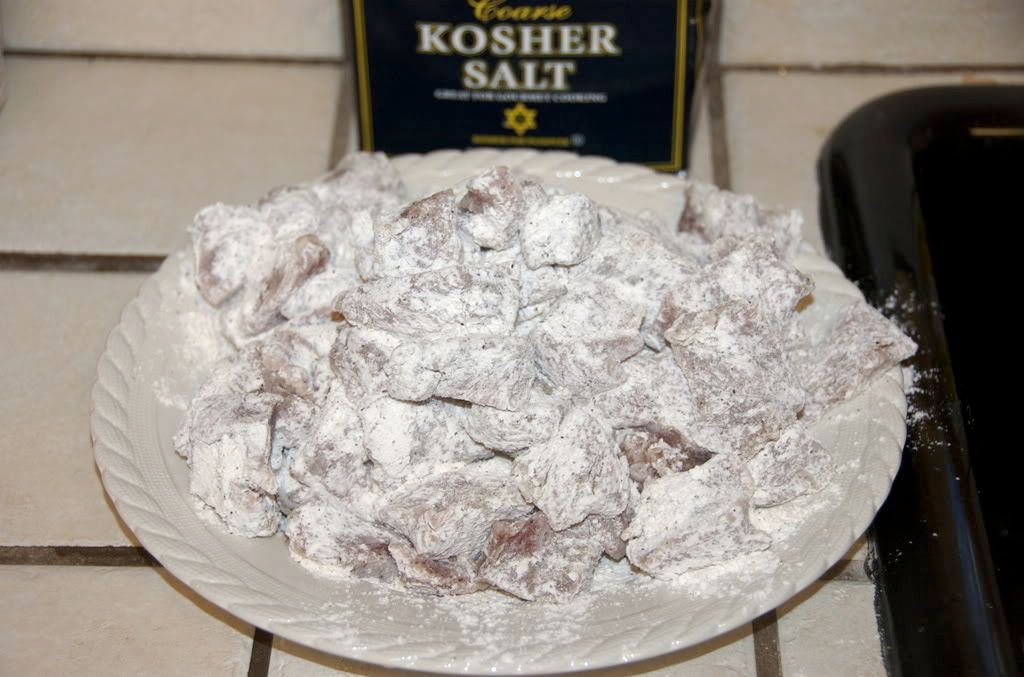 I browned these pieces in olive oil,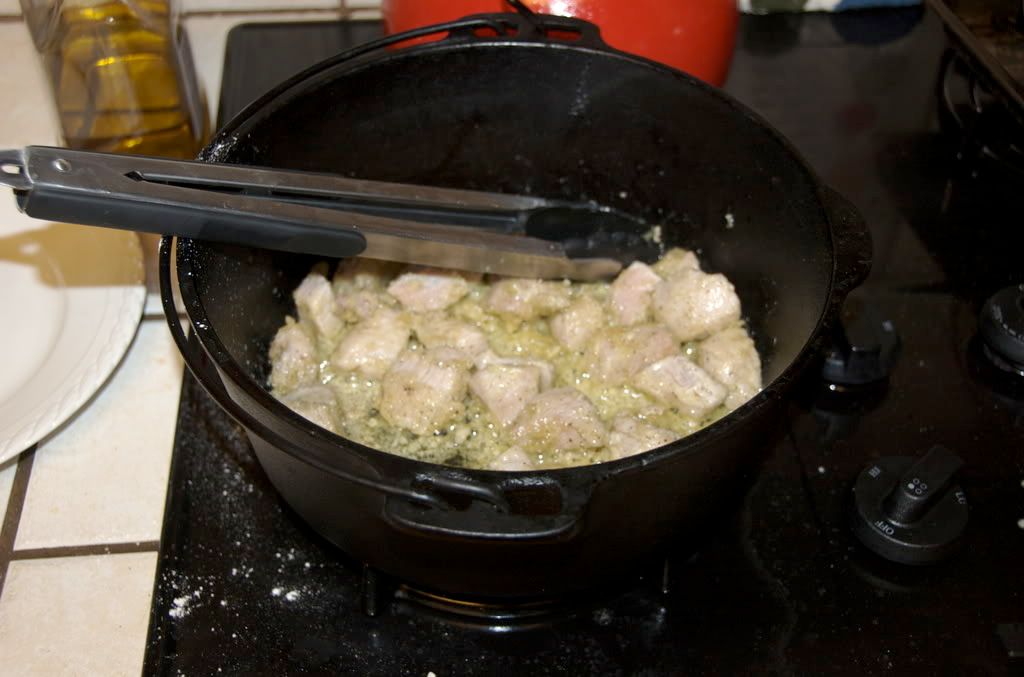 then cooked two onions and a red pepper in the remnants of the oil and flour -- it was basically a roux.
Next I added 3 TBS of mined garlic, a can of green chiles, a large can a peeled roma tomatoes, 2 cans of seasoned black beans, 4 TBS of chili powered and 3 TBS of cumin. I stirred it around and added a beer, then topped with two dried ancho chiles. Simmered on the egg for four hours over cherry smoke.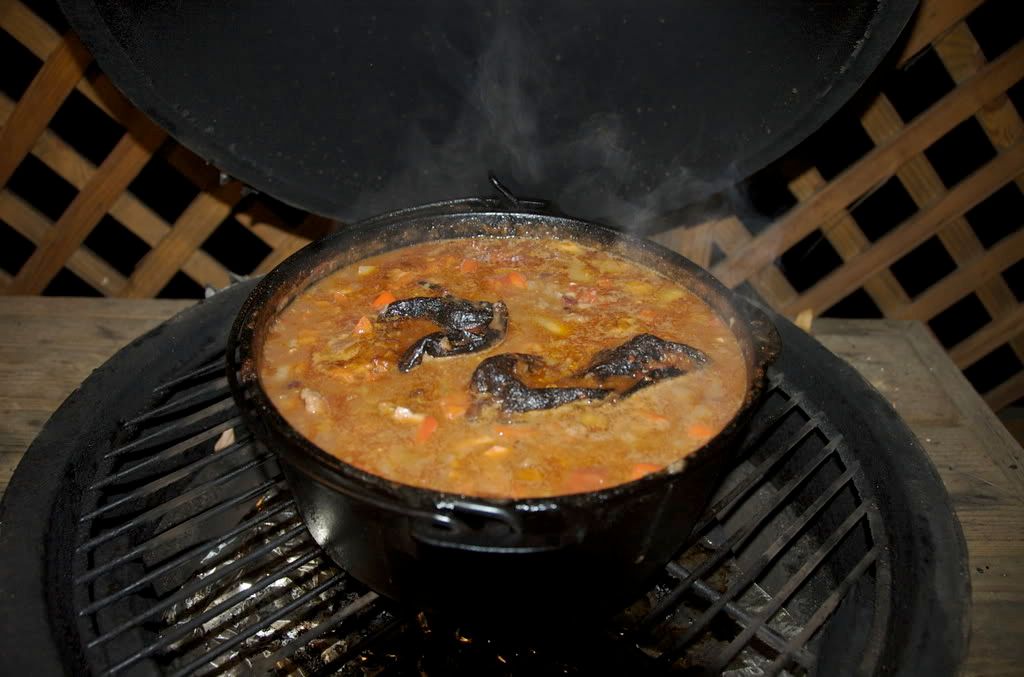 I will make this again with some domestic meats, but will jazz it up a bit with some additional seasonings.