Made babyback ribs this afternoon. Thanks to carwash mike for responding to a temp question 5 minutes after I posted it. This is only my 2nd cook on the BGE, so I was hoping for something edible.
Still a little disorganized with getting well posed pix, but here goes:
My son didn't want mustard on his, but after tasting mine, he'll go for it next time. As has been said, you don't taste the mustard. Both rubs sugar based.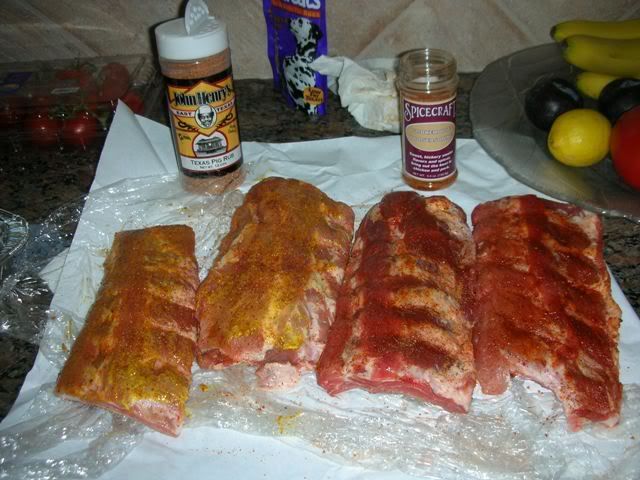 Got the fire going. Could I use more lump if I was doing a longer cook? How close to the bottom of the platesetter can I go? Yogi Bear says hi.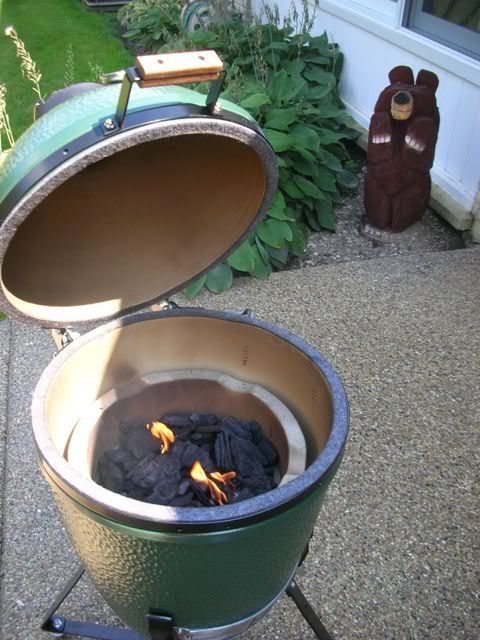 50-50 cider-cider vinegar ready with a little water. did not measure pH.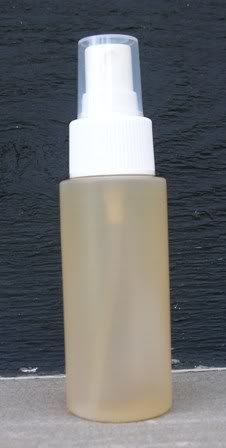 After about 7 minutes, the coals were going well. Closed the dome and the temp went up to like 300*F. Closed the hatches. Came down some.
Geez. Put a big cup of applewood and hickory chips on the coals. Forgot to photo. I moistened them for a couple of hours. There's conflicting info about dry or wet. I spread them over the top of the pile. Put the platesetter in and the temp came down. Got it back to around 220*F dome.
Second shot showing some good smoke in there. I was feeling good.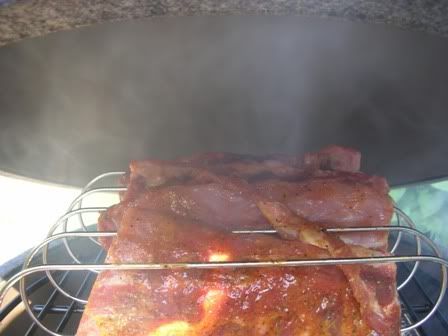 Trouble maintaining low temp. Here's my vent and daisy wheel both barely open with the temp reading 250. How will I get down to 220 for full low & slow?????
I spritzed them a couple of times. Since the temp was kind of high and I was gonna foil, I foiled them at 2 hours with a little apple juice in each packet. I left them on for about 1 hr 20 minutes. Brought them in to add sauce; checked a couple of places and meat was at 165-170*F.
Presauce: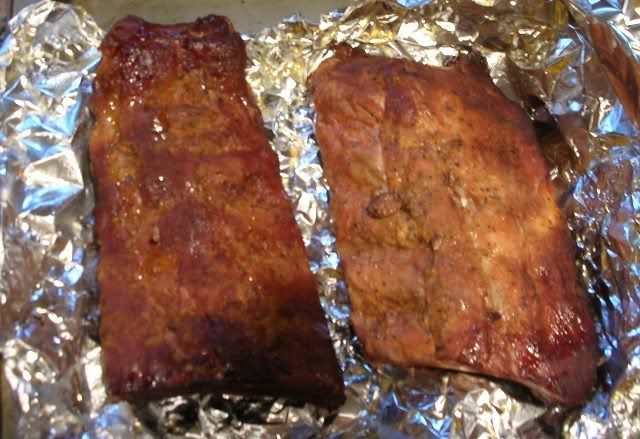 Back on the grill again.
Left them on for about 15 minutes; they were looking done. Didn't get any bone pullback, tho.
Capital Brewery Wisconsin Amber Ale for my beverage.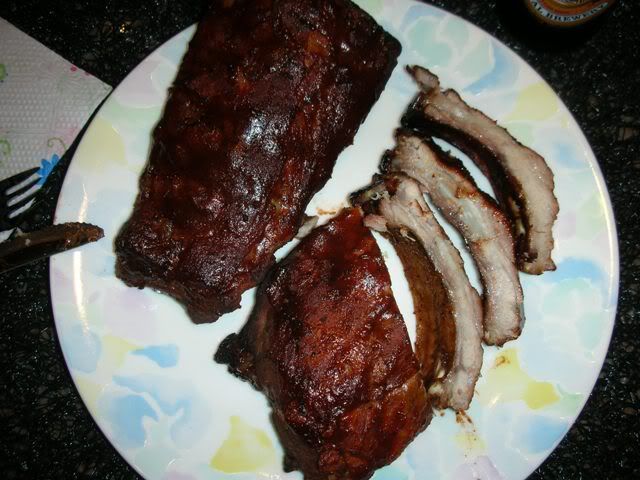 We used Twin Anchors Zesty Sauce. Here's the other slab cut.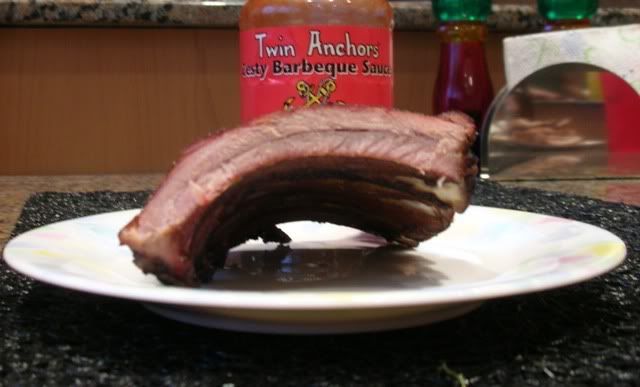 Bottom line: They were not mushy and didn't fall off the bone. They were tender/chewy and tasty. Great smoky taste along with a little kick from the rub. Overall, another success as my son and I both liked them.
Next time, if I can get the temp down, I'll do low and slow all the way.
Do your guests and spouses think you're crazy for photoing every step of the way?? Mine do.