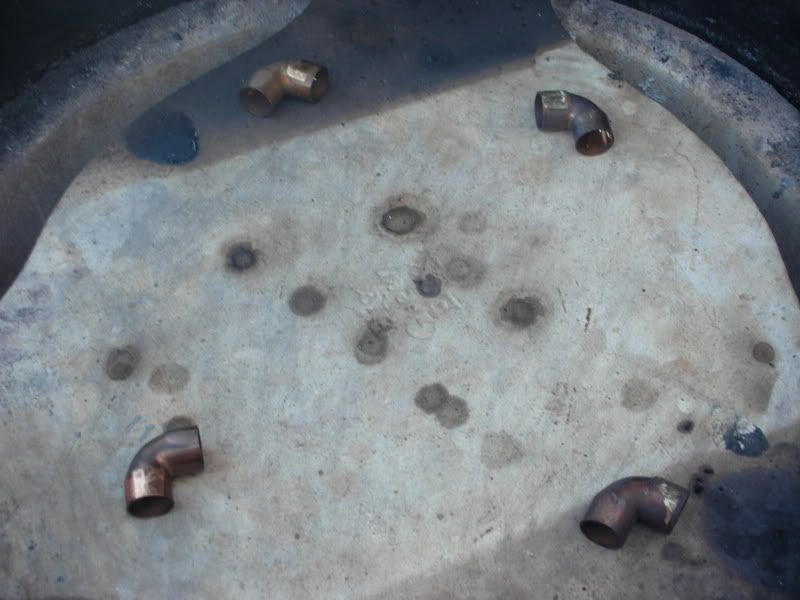 First I put spacers on the platesetter.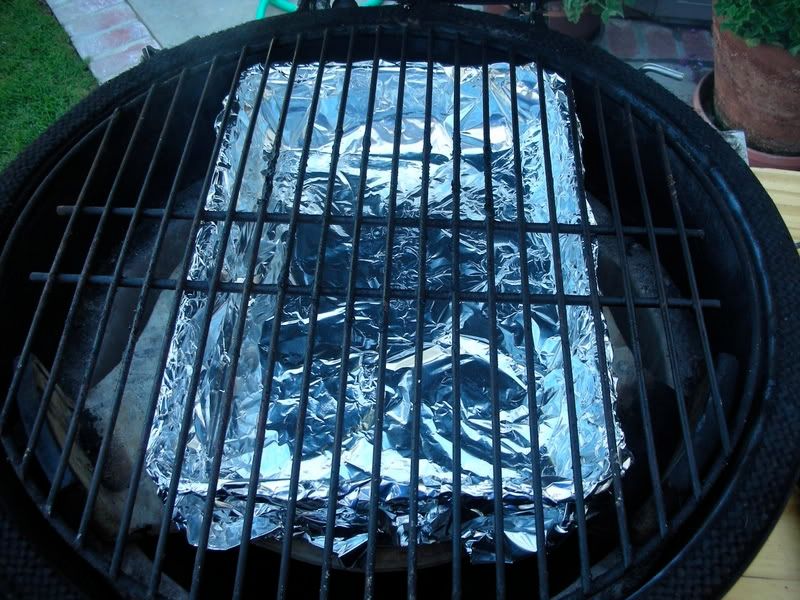 Then the drip pan with the grid on top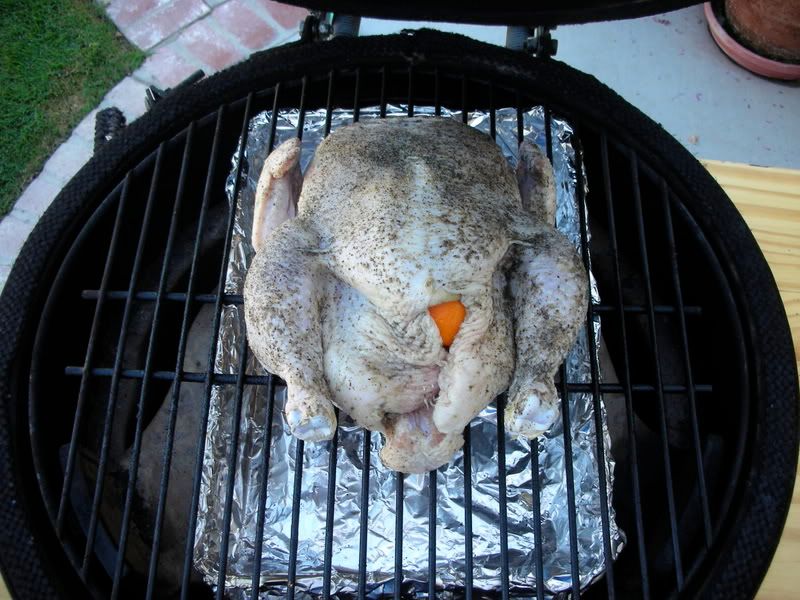 Chicken stuffed with a cutup Tangerine and Southern Flavor grilling spice, and Southern Flavor Garlic seasoning.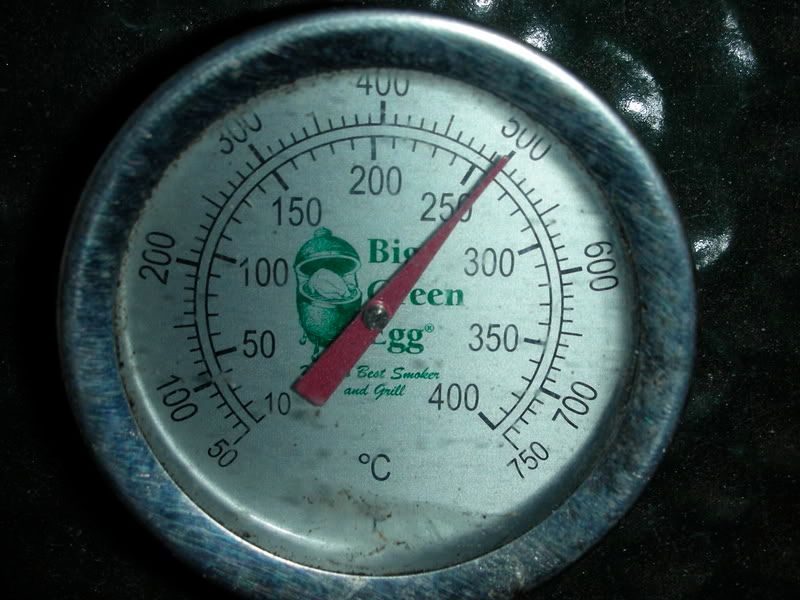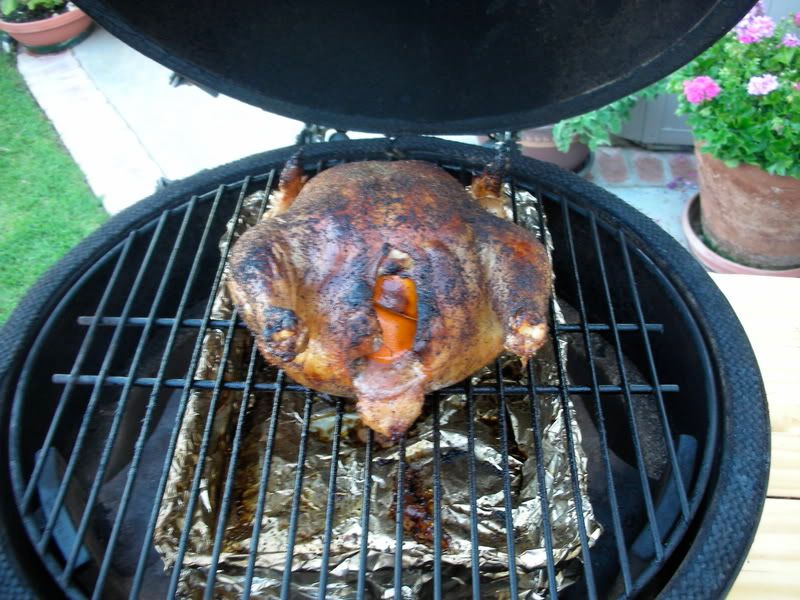 Chicken off after 1-hr.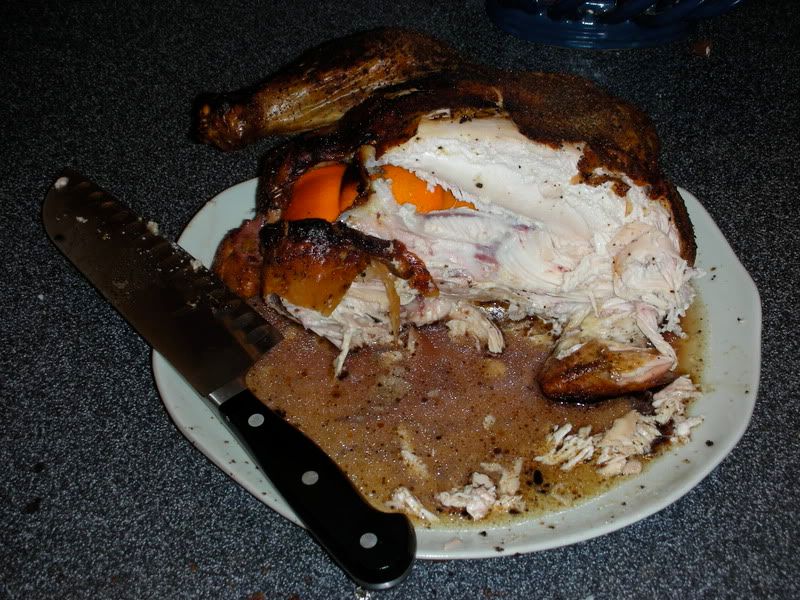 The Chicken was crispy on the outside and tender and moist on the inside. I well continue to cook whole chickens this way.
Ross