I smoked my first brisket last night/this morning. I'm pretty happy with how it tasted. It could be just a little moister I thought, but certainly not dry by any means.
For the rub I used Dizzy Pig's Cow Lick. I also referenced Dr. BBQ's Brisket recipe in his book. The rub was great, I mixed it with apple juice to create the 'schmear.'
I set the egg (with my DigiQ II) to 235, used a combo of Royal Oak lump, some hickory chunks as well as some Cherry chunks.
The brisket cooked for 12 1/2 hours.
Here are some pics:
About ready to come off...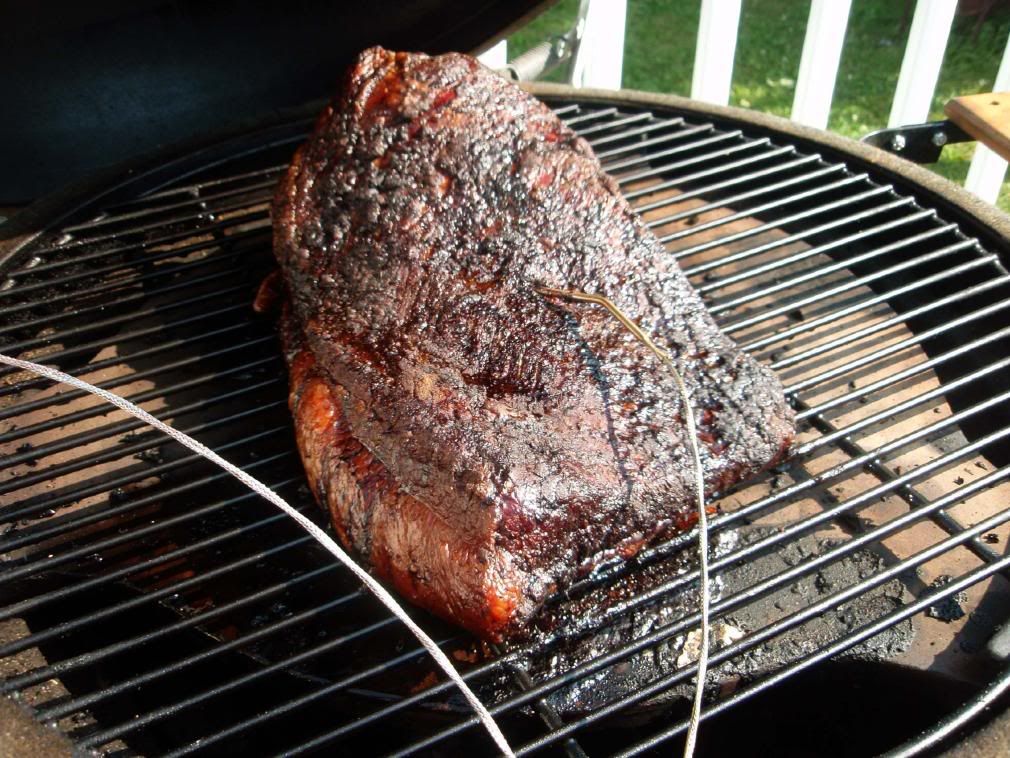 My big helper, Sadie, definitely dad's bbq princess. :-)
Ready to be sliced.
The handsome devil behind all this bbq delight.
Some of the brisket sliced up. I did put sauce on later, no pics though.
Hope everyone has a great weekend and gets to bbq at least once. :-)
John
Rochester, MN