Been messing around with doing a frittata on the Egg. Took whatever I had in the fridge. Eggs, smoked Italian sausage, colby cheese, roasted poblano, some cream, and chopped parsley.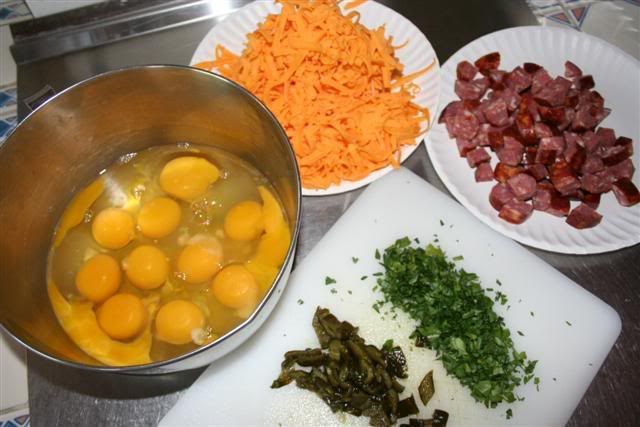 Got the Egg stable at 350 and set a 10" cast skillet on a raised grid indirect and heated for 30 minutes. Then a little non-stick spray and browned up the smoked sausage.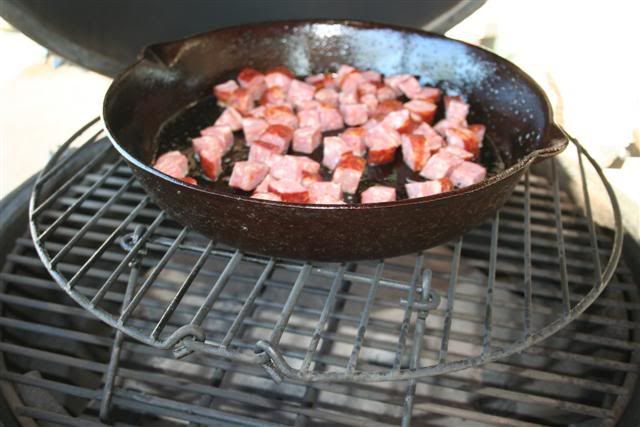 Poured in the mix of egg, cream, cheese, parsley, and poblanos, and let it cook for 30 minutes.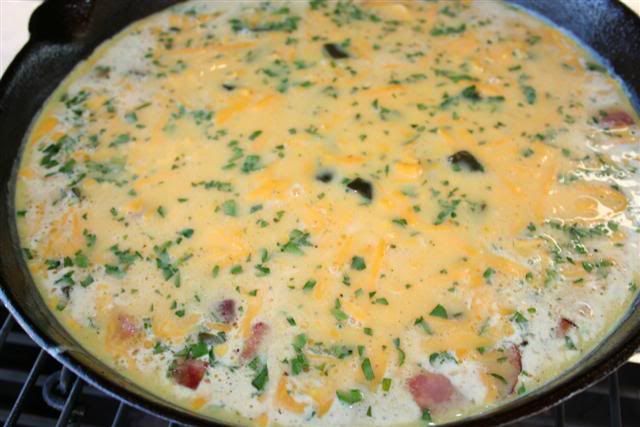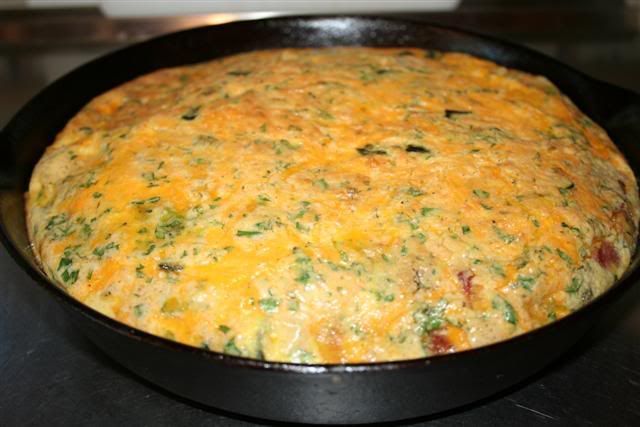 Pulled it out and gave it a 15 minute rest, then flipped it on a plate and served. A little hot sauce worked great with it. -RP