ok guys here is my brisket i posted earlier today that started at 16.23 pounds. now it has rested for over three hours and i need to slice it.question is how should i do it?
here are a few pics of when i pulled it before foiling and putting in cooler under towels!!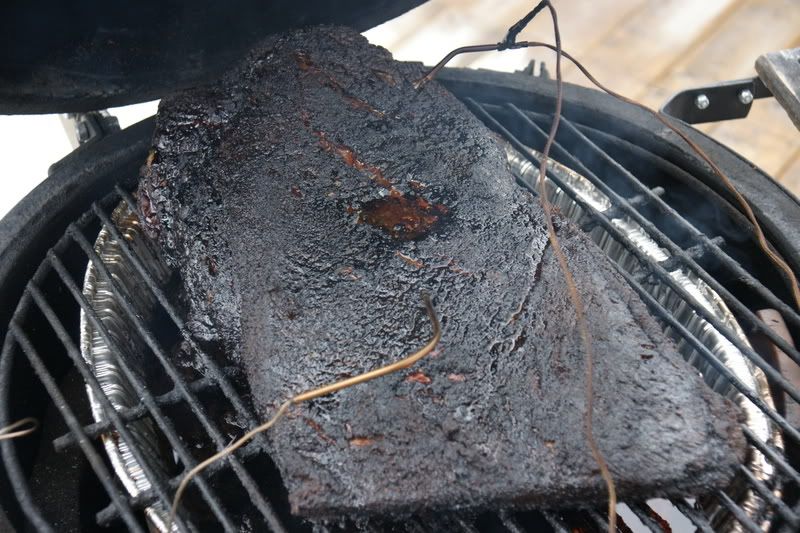 another thing!!! i used wicked good lump and the reasults are WOW the cook lasted 21 hours cause when meat reached 190 we were invited to go to the inlaws for super so i ramped up the temp to 350 to get the meat to reach 195. and look at all the lump left it is as if i was just lighting the egg!! again i am very pleased with the wicked good seems to amaze me every time!