Welcome to the EGGhead Forum - a great place to visit and packed with tips and EGGspert advice! You can also join the conversation and get more information and amazing kamado recipes by following Big Green Egg at:
Facebook  |  Twitter  |  Instagram  |  Pinterest  |  Youtube  |  Vimeo
Share your photos by tagging us and using the hashtag #EGGhead4Life.
In Atlanta? Come visit Big Green Egg headquarters, including our retail showroom, the History of the EGG Museum and 
Culinary Center
!  3786 DeKalb Technology Parkway, Atlanta, GA 30340.
Italian Hamburger slices - lots of pics!
well, made those italian hamburgers i saw made on emeril the other night, and everyone absolutely loved them!!! . . .you can find the detailed recipe over at foodtv.com under "emeril live" look for the "super bowl contest" menus .. ..only deviations i made were that i substituted shallots for garlic (wife is allergic to garlic) and i used a mild italian sausage instead of hot. ... spawn and wife said they really liked them, but next time i should use a tad more salt, and go ahead and try the hotter sausage ...[p]so here goes ...[p]first - here's all the ingredients (also i didn't have italian seasoning, but i used a little herbs de provence- very similar) ..[p]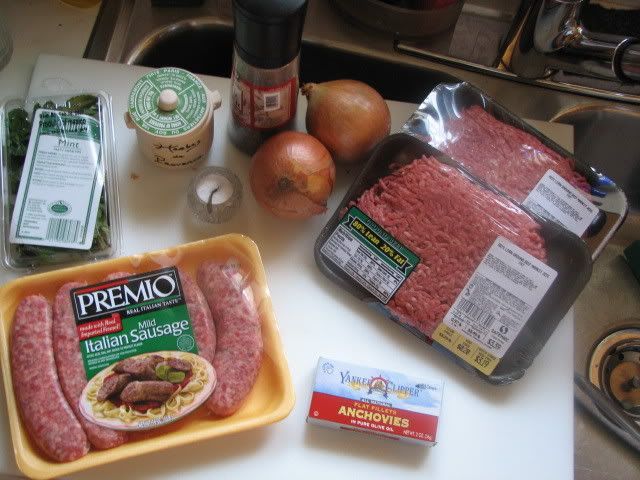 [p]all mixed up real good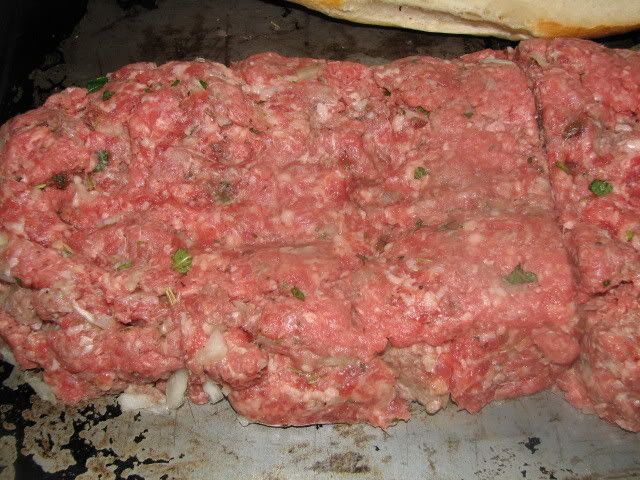 [p]make your burger fit your bread!!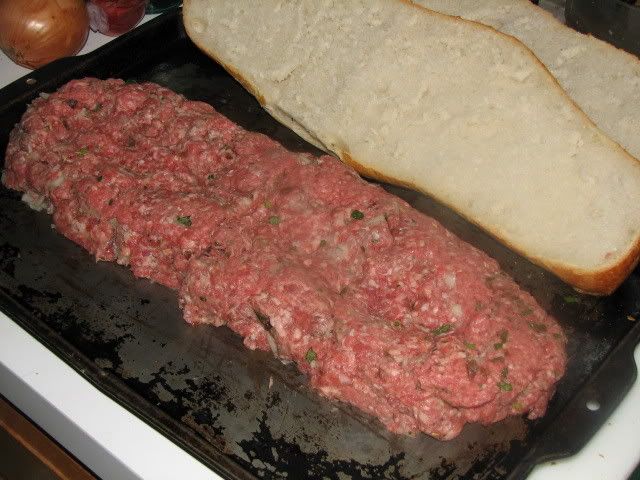 [p]split in half for easeir handling and onto the egg - egg at 400 degrees direct, with raised grid (thanks sandbagger) and big chunk of pecan wood)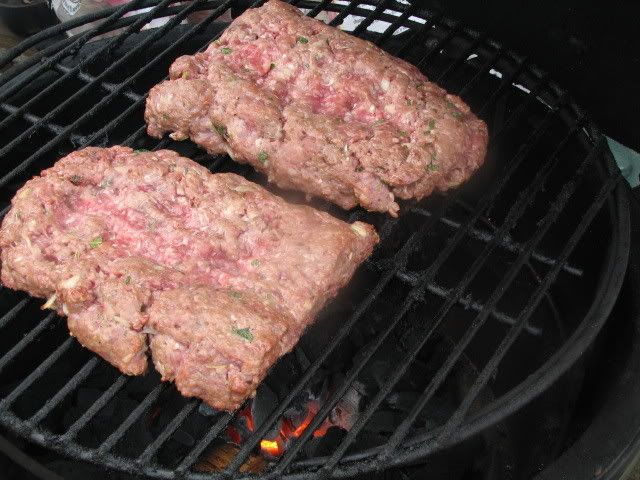 [p]while the burgers get started, i'm sauteing onion and shallots in olive oil to brush on the bread (nice crusty loaf)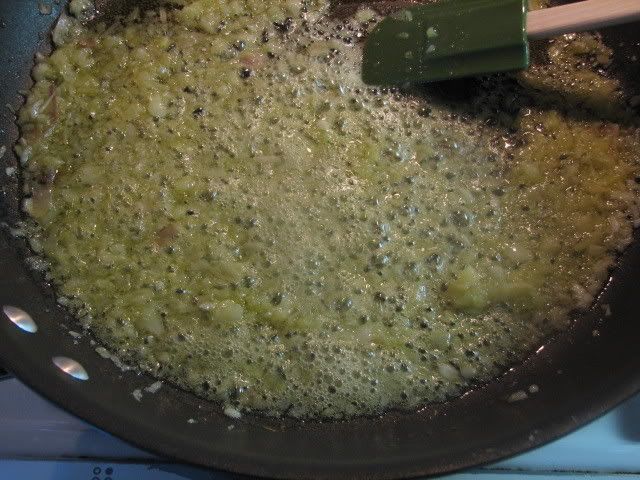 [p]burgers flipped, and toasting the bread nicely coated with the olive oil/onion/shallot mix[p]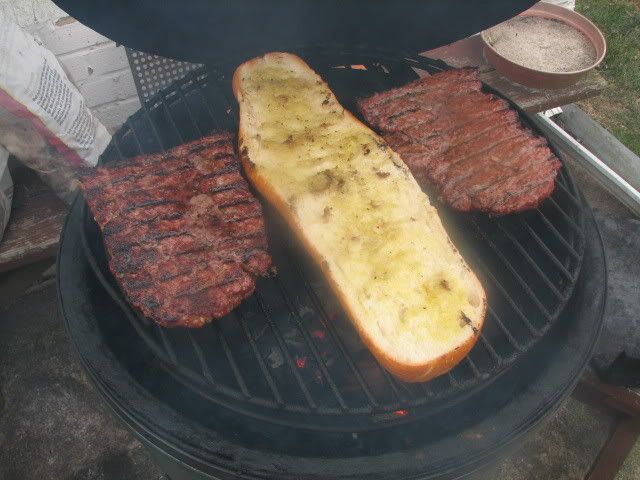 [p]while all thats going on outside, i'm sauteing up some onions and portobellos (DOH, didn't start the second egg quick enough to do these outside too. . .oh well, they were still good)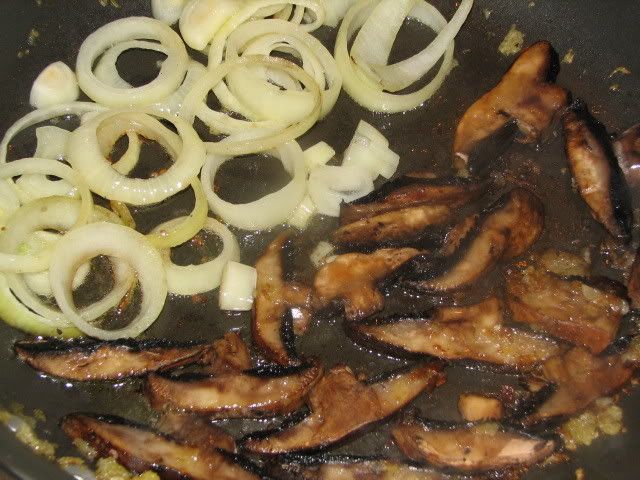 [p]EGG CAM!!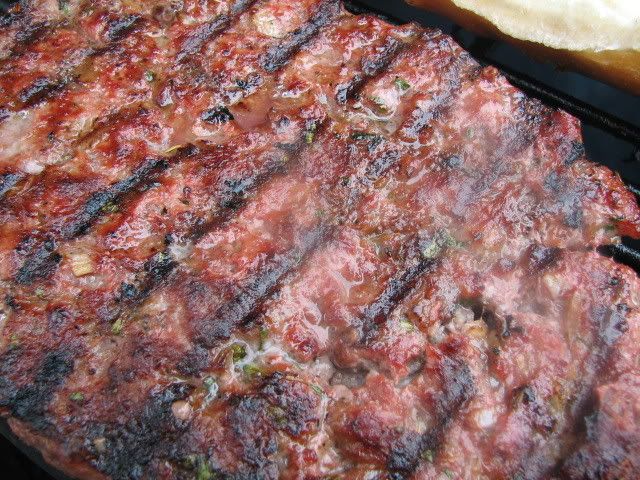 [p]getting close. . .added some slices of provolone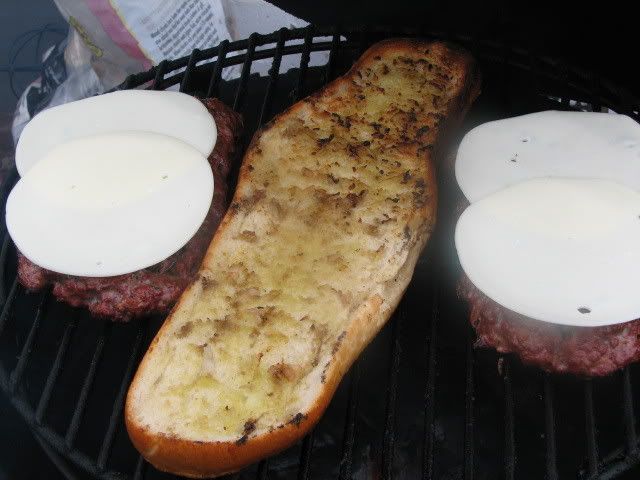 [p]good "melt factor"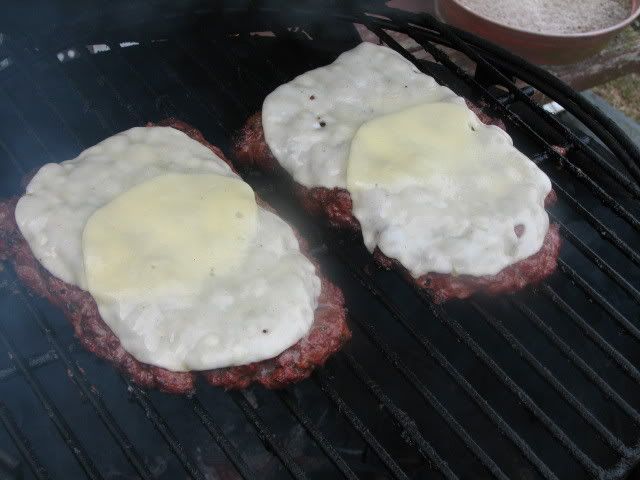 [p]serving them up ... layered with the sauted onion and portobellos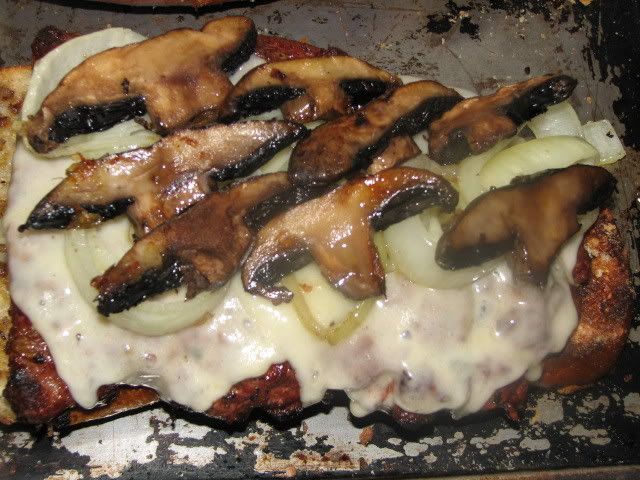 [p]sydney wanted onions only, sam wanted his plain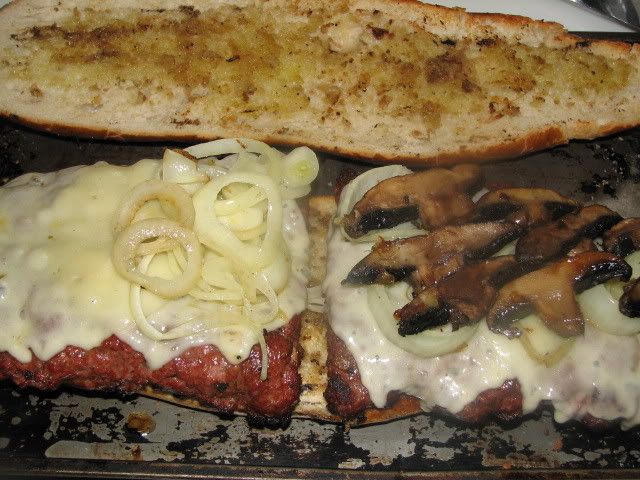 [p]top on, ready to slice!!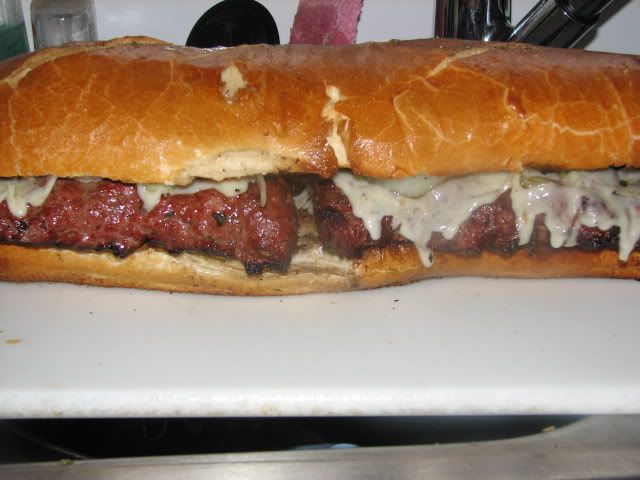 [p]ANOTHER CLOSE-UP!!!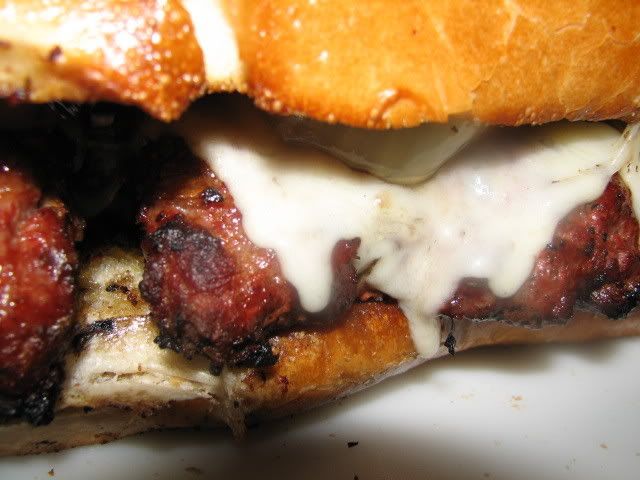 [p]this was good. .. gonna definitely do it again. . .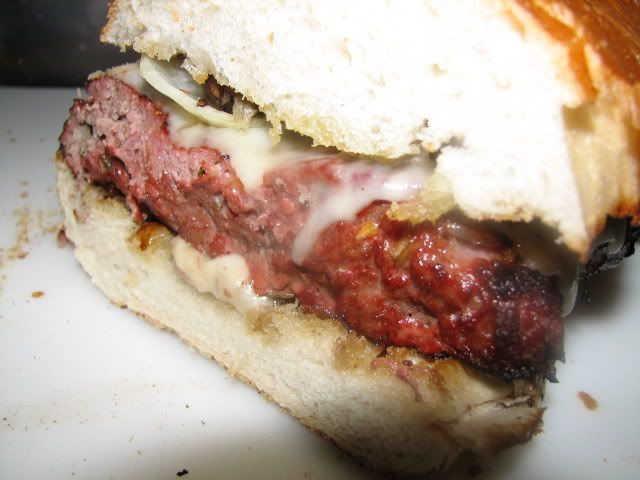 [p]btw, for those of you too lazy to look it up yourself, here's the link to the recipe ...[p]next up ...mandarin wings for the super bowl .. .!!
[ul][li]
http://www.foodnetwork.com/food/recipes/recipe/0,1977,FOOD_9936_35711,00.html
[/ul]