This was just the food I whipped up on Sunday.  Nothing fancy, just trying out some new rubs, recipes and techniques.  I started with 2 meaty half-slabs of Wagyu beef back ribs, which were dusted in OakRidge BBQ Carne Crosta Steakhouse rub and cooked at 245F with oak and cherry.  I've been testing not pulling the back membrane.
Sour cream, garlic and chive smoked deviled eggs were made along with a turkey sausage rope, which got stuffed with a smoked cream cheese onion dip and wrapped in Ras el Hanout Wagyu lardo.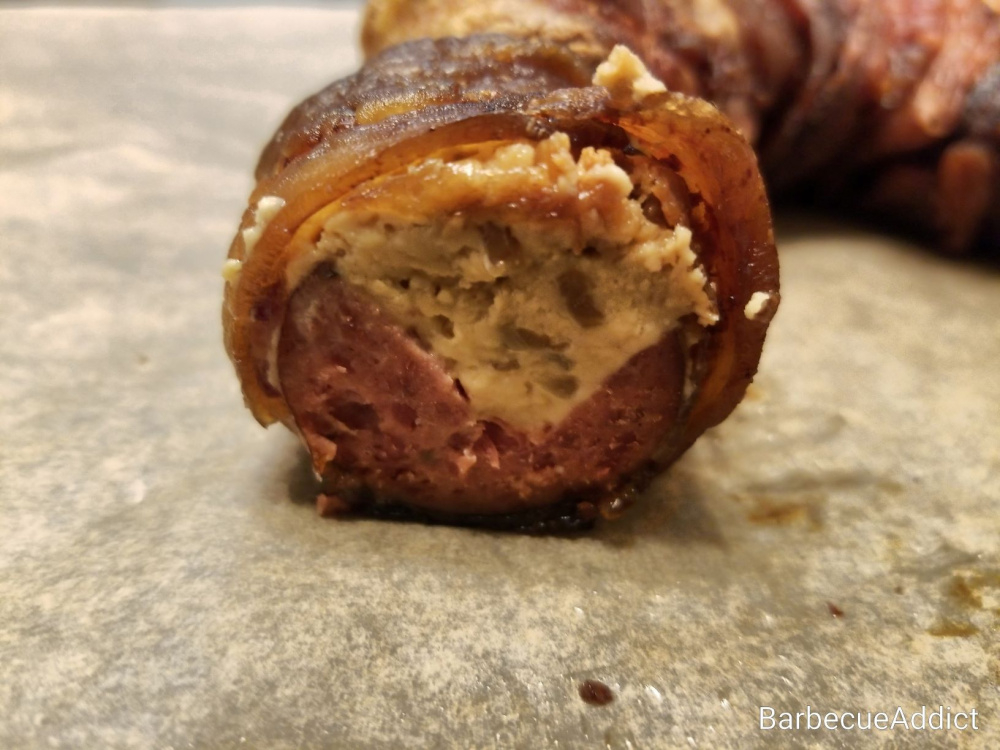 All plated up.
As the ribs essentially slow cooked in their own fat, there was no chance of getting nice, clean cut ribs.  The meat was very tender, super beefy and not overshadowed by the Carne Crosta rub.  The lardo wrapped, onion dip stuffed turkey sausage was cooked until the lardo was crispy and was it the juiciest, most succulent side item I've created in a while.  I would cook this for every meal if it was healthy and not so time consuming to do so.  The deviled eggs were nice.  The sour cream, onion and chive flavors were rather pronounced.  I added some sweet relish juice to try to get more of a typical taste, but the sweetness was not there. 
It's "Smokin Gal", not "Smoking Al".
Egging in the Atlanta GA region
Large BGE, CGS setup, Kick Ash Basket, Smokeware SS Cap,
Arteflame grill grate
http://barbecueaddict.com