It occurred to me that I have never done a beef tenderloin on the rotisserie, so I did a test run of a small piece (~2 lbs) and will now get a larger one for a holiday meal later this week...
I rubbed the loin with rosemary, garlic, olive oil and S&P and left it in the fridge vacuum sealed for the day.
Put it on the egg at around 370 degrees and started checking temp after 30 minutes until it hit 125 (some parts were up to 140).  Took about 45 minutes to cook.  Pulled it, let it rest for 10 minutes, and sliced it.  It was awesome.  Better than restaurant quality...tender, great beef flavor, hint of herbs.

Some pics...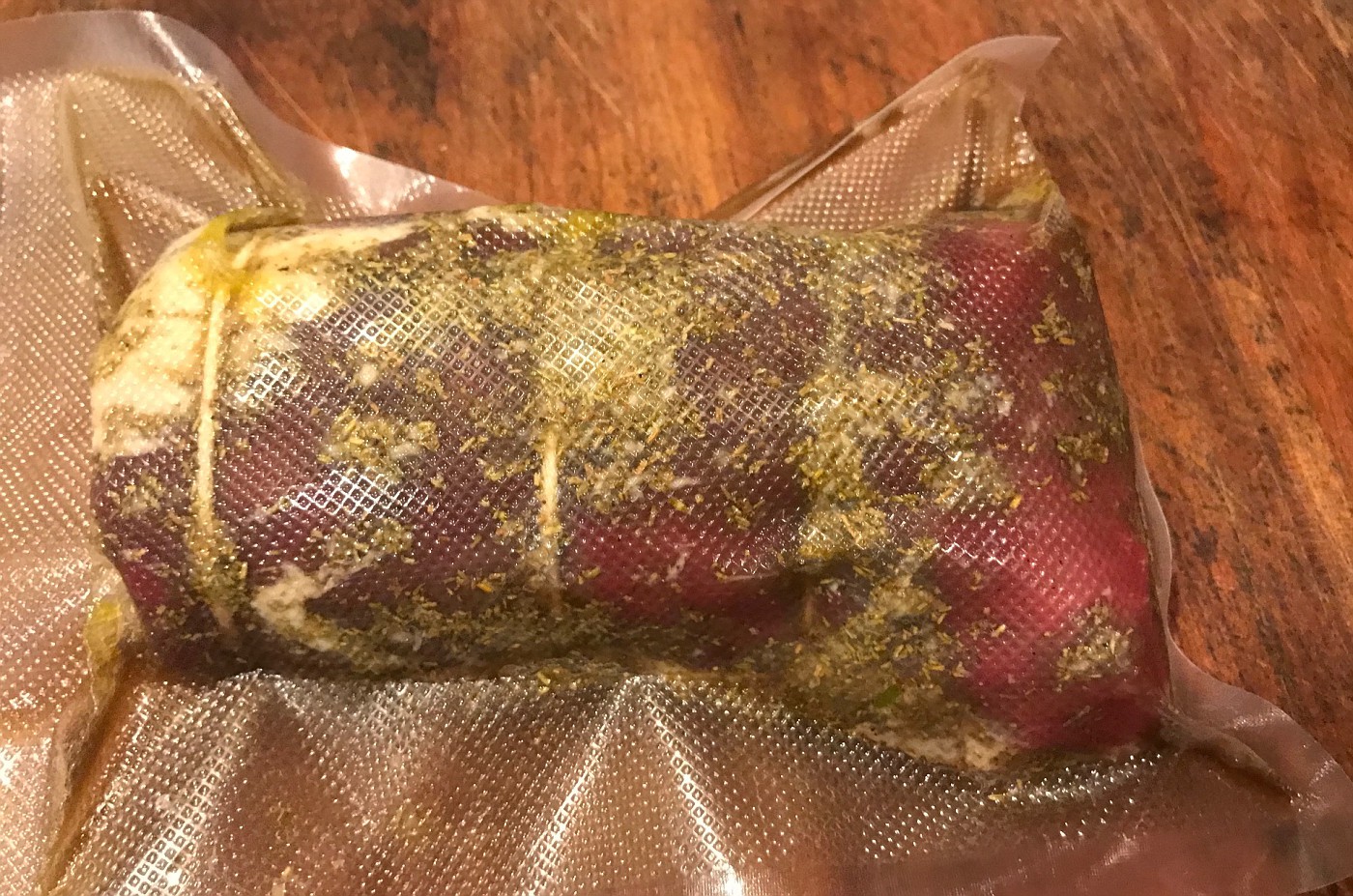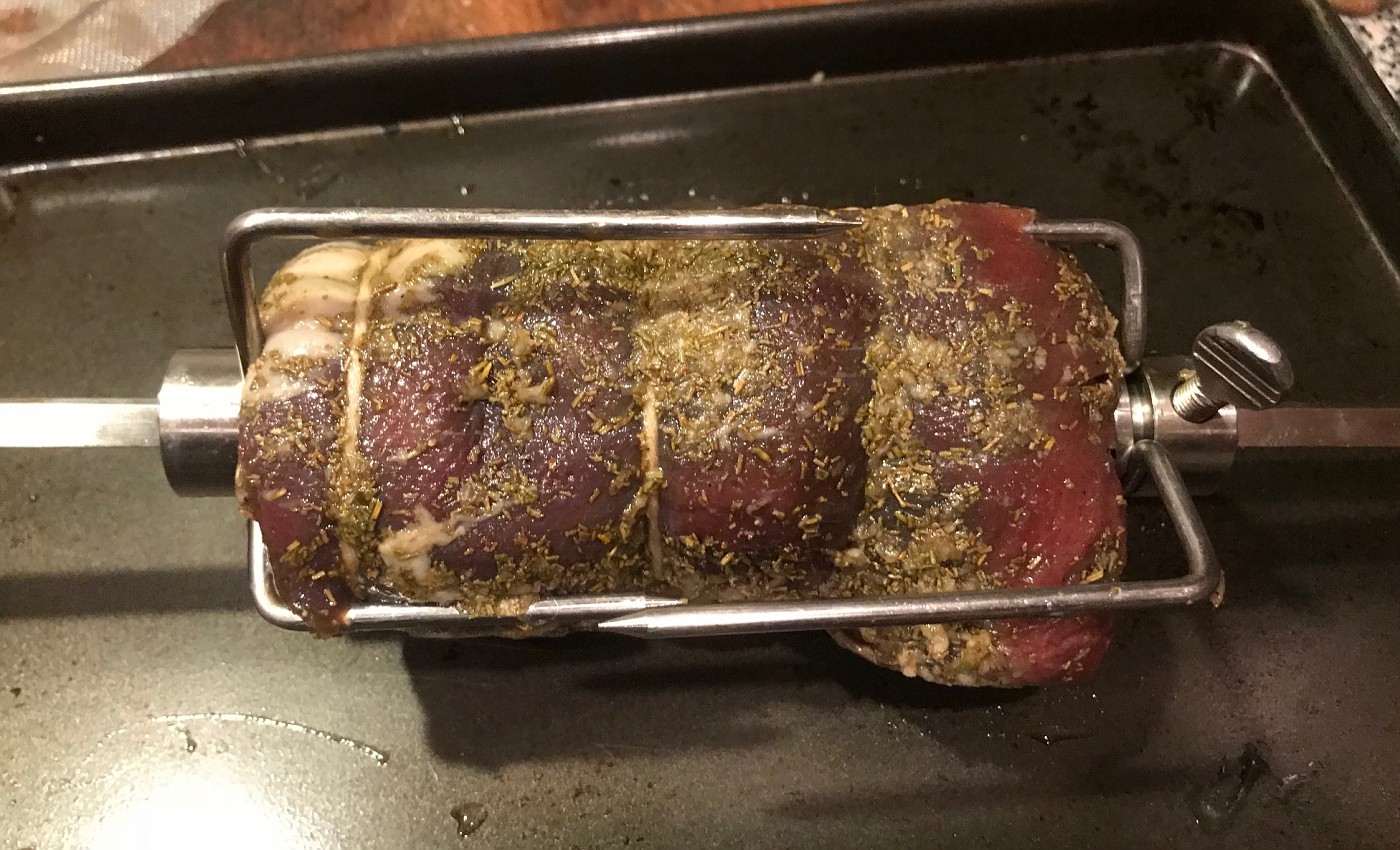 Looks so tiny on here...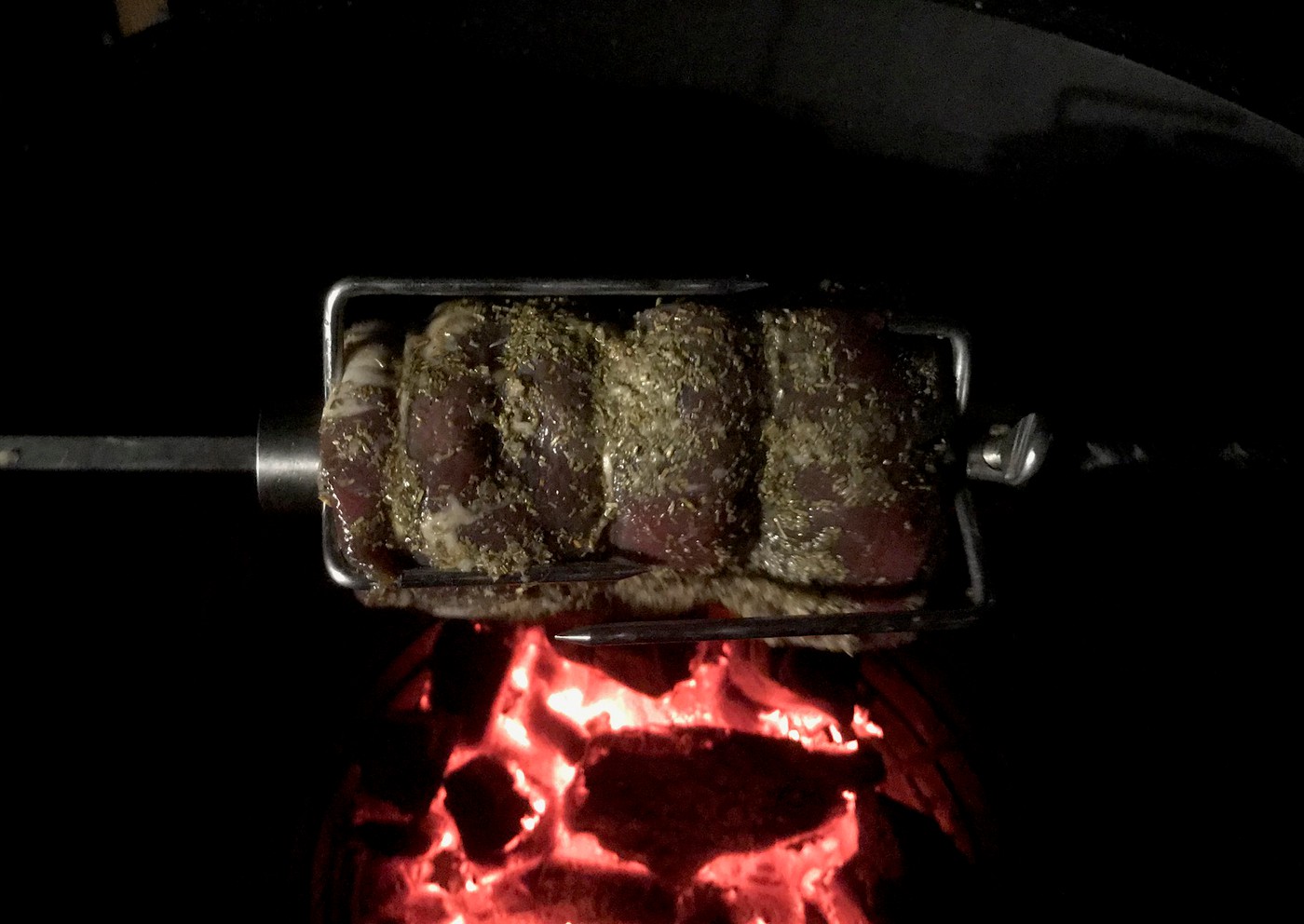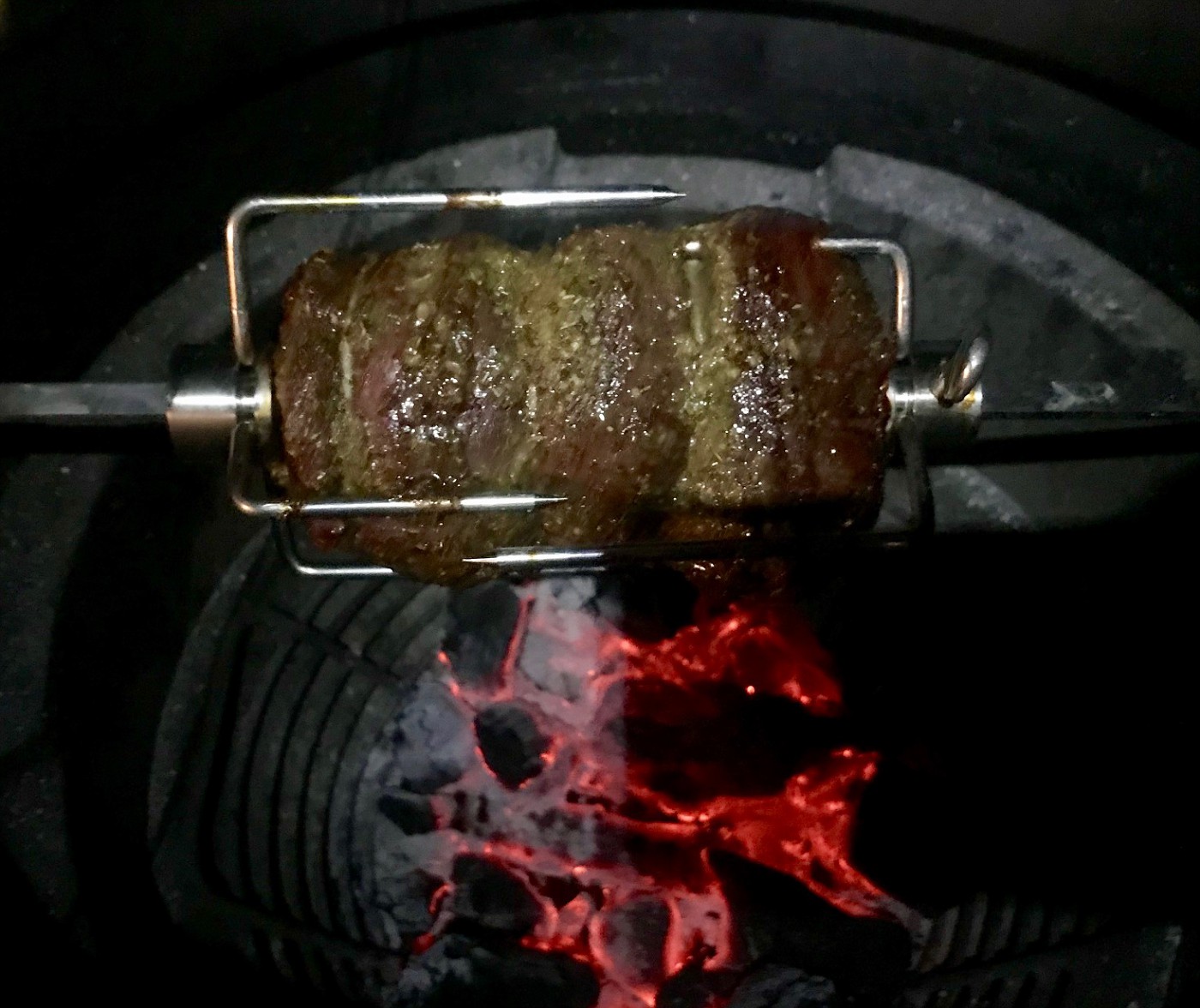 Picture doesn't show it well, but the center cuts were a perfect medium rare, which is how we like it.