Thanks so much for Tspud1 for doing this tremendous thing for Christmas!! What a kind thing to do in the spirit of Christmas!
Thank you!! Thank you!! Thank you!!
Apologies for any areas I missed cleaning this up. I had help last night putting the Egg into it's new home and we were working in the dark. Then it needed to be christened with some meat over fire; so, cleanup this morning after a late night eating, and loving every minute of the Falcon's win over the Rams.
This table is beautiful in every way - the craftsmanship at attention to detail is top notch! This is by far a better table than any others I've seen - the BGE table islands seem flimsy in comparison, IMHO. 16 gauge SS will do that. The platesetter storage is clever. Its one of those things that has always kinda bugged me. Where to place the platesetter? Now its right at hand and doesn't dirty up the workspace.
There is a heavy SS platform for setting the Egg on. It has an air gap and is very stable. The door for the cabinet is rugged and well made. Basically everything is fantastic!
I was planning on building a wooden table, but this far exceeds anything I had dreamed of.
This Christmas Table Giveaway is real!!!
Thank you Tspud1(Santa)!!! You made my Christmas one I'll never forget!!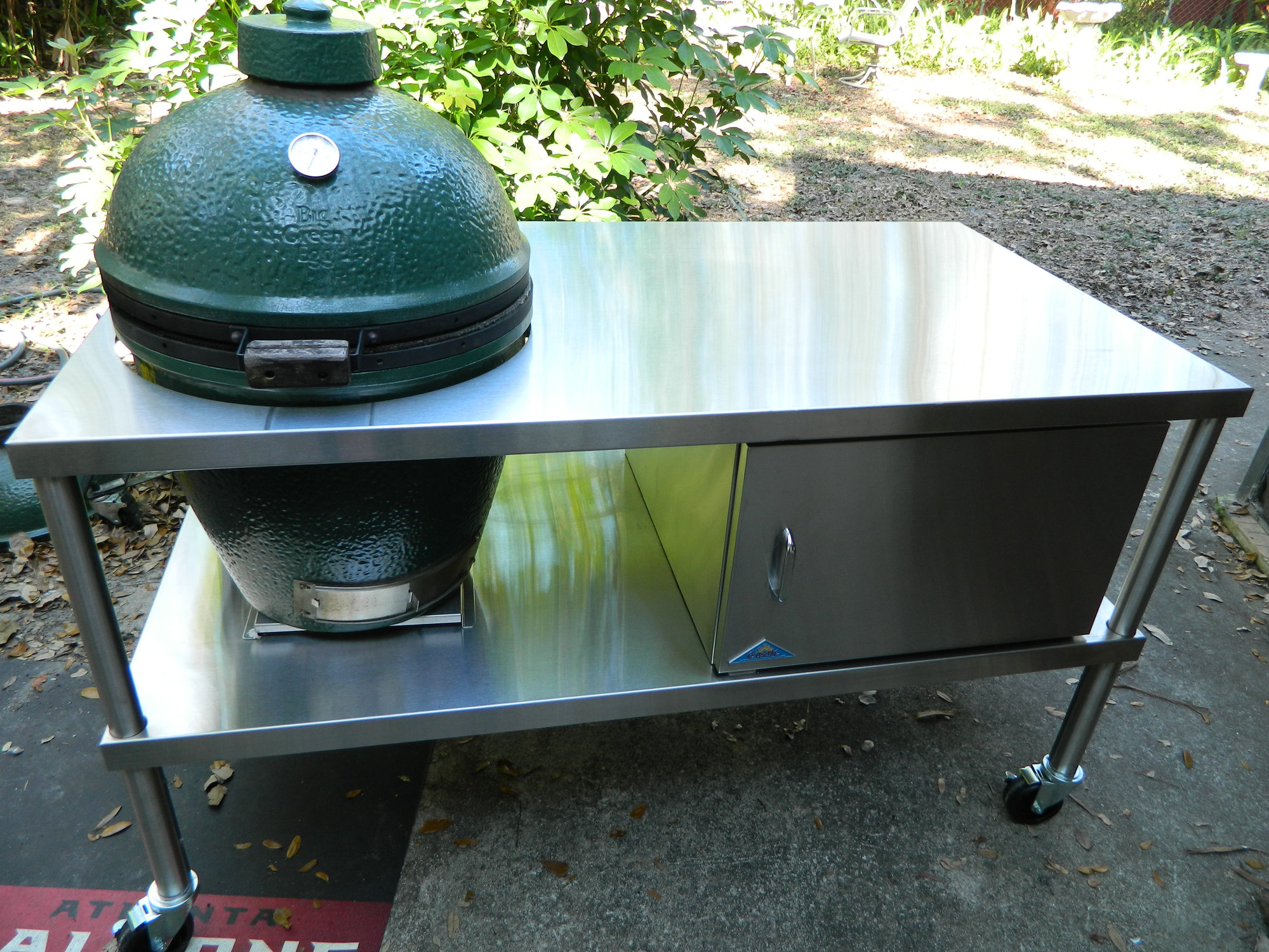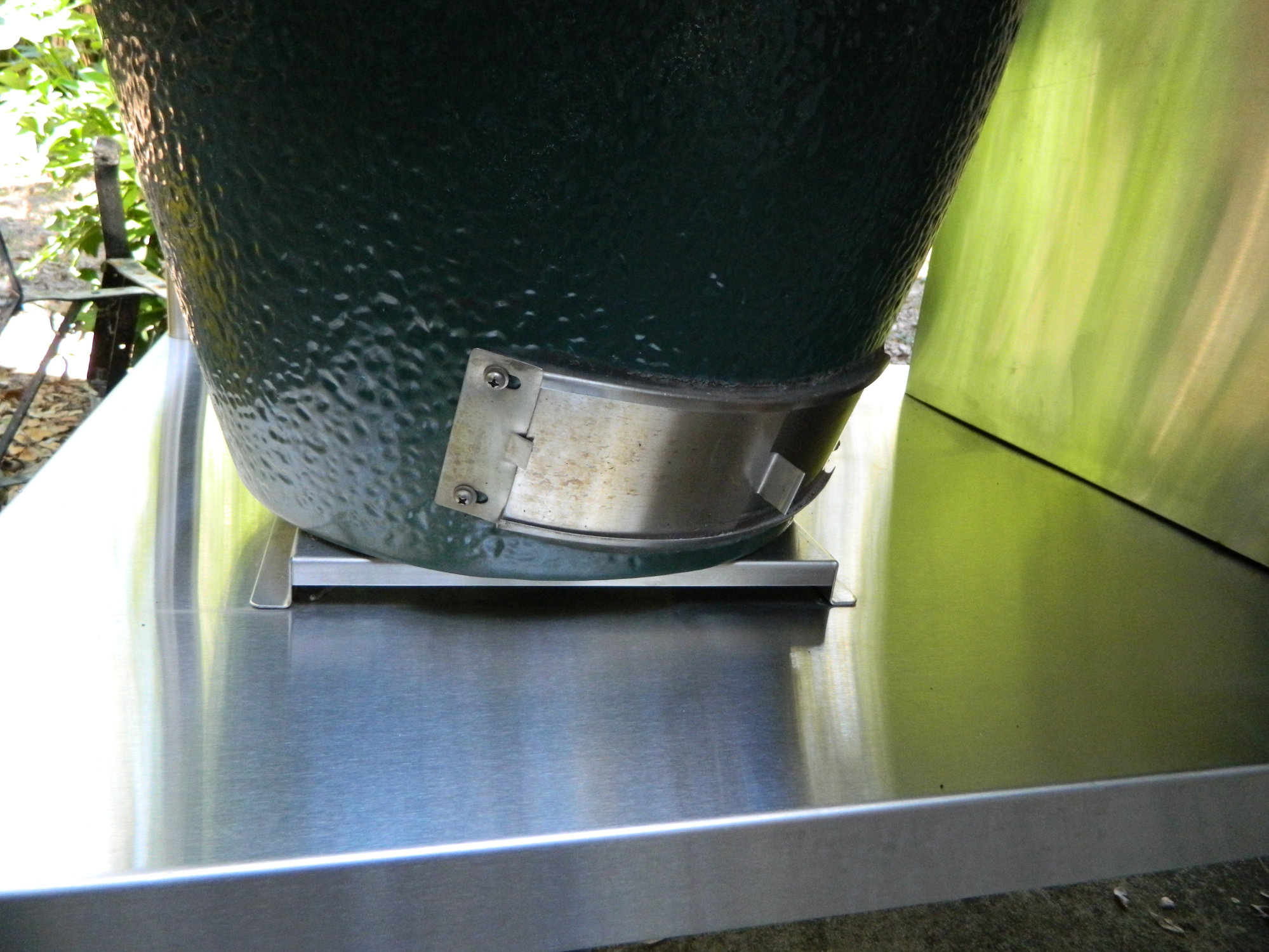 Forgive the crooked platform. It was late... we were hungry...
Hurricane damage from last year. No Egg was damaged!
Thank you all for this wonderful forum!!!
Thanks again Tspud1!