Had fun cooking tonight, might have tried to cook a little too much (chicken, Grilled Corn, Potatoes, Grilled Zucchini and Grill Mango).
Chicken was very moist, skin burned a little but was fine. I like the use of corn starch on the chicken skin to add crispy skin.
Needed to grill the mango a little more - that really adds to the flavor. but we had no problem finishing them.
Corn was good - soaked it for a few hours in water and grill for 15 minus or so.
Potatoes - crunchy the way we like them
need to work on the Zucchini, I put a little Olive Oil on them with salt, pepper and garlic - not a big fan, seemed mushy.
Over all happy with final cook, enjoy the photos
Added some Apple Wood (my favorite)
Covered with a little Corn Starch to make nice crunch to the skin
Skin side done for about 15 minutes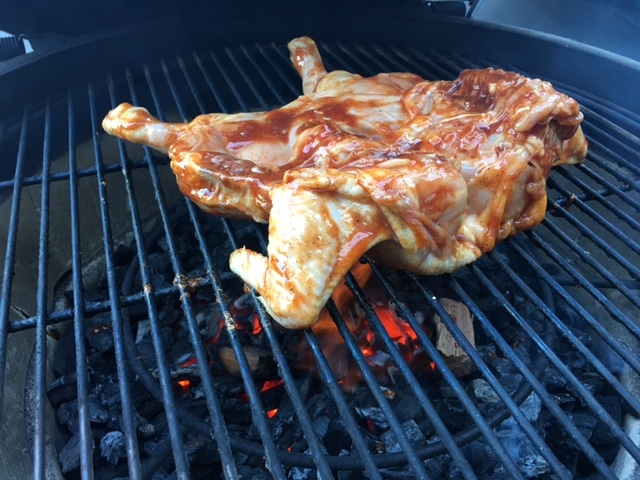 Nice meal for a Sunday night
Northern New Jersey
TBGE XL - Woo2, AR TBGE L - Woo TBGE MM - Woo TBGE Medium
Check out "Grilling With Papa J" YouTube Page for Fun, Interesting BGE Videos
https://www.youtube.com/channel/UCkiSaIDafraS4q36Gn6Saxw
Follow me on Facebook
https://www.facebook.com/GrillingPapaJ/