I love a good spatchcock and I love a good Peruvian chicken.
I have been trying to get my spatchcocks to taste a bit more like that very flavorful herb rubbed chicken we get at the rotisserie restaurants around here.  They're all over the place.
I'm giving this
Jenn Segal recipe
a try, but I'm cooking it using the
Naked Whiz spatch method
, which is common to folks here.   So, that means I used her rub and her dipping sauce, then will go over to traditional BGE spatch method for cooking.
This is the rub.  The only change I made was I added a heavy teaspoon of corn starch to it.  I'm not sure if it'll make a difference but in the past it has helped crisp up my chickens.   Or maybe that's all in my head.  Nobody really knows...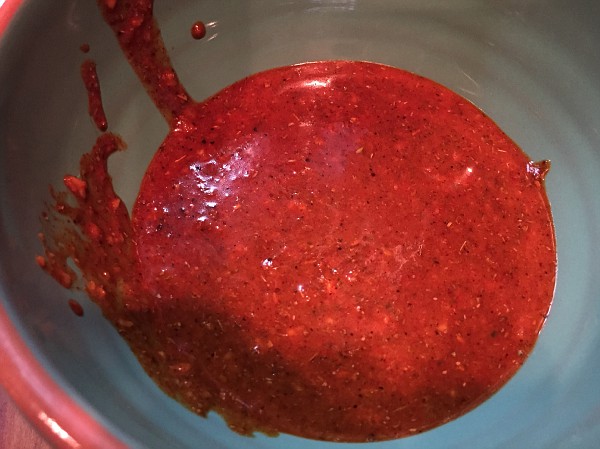 This is it smeared on the chicken and under the skin anywhere every I could jam it in (her recipe said get 2/3 of it under the skin and the rest on the outside.  I should say that most Peruvian chicken I get is more of a greenish herbal rub and less red.  I'm guessing they skip the paprika in her recipe and focus more on the oregano, lemon and garlic (this recipe is lime).  But it still has a good bit of oregano in it and smells great!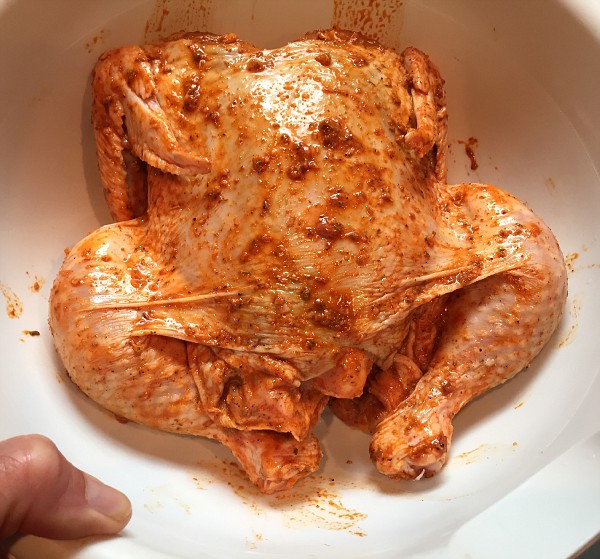 And below is the green dipping sauce.  It is awesome at Peruvian restaurants.  I could drink this stuff!   This recipe is pretty good, but is a little less spicy and less green than others I have tried.  I think I'll use less mayo, more peppers and more cilantro next time, BUT, it has a great bite from the lime juice and the jalapenos.  It is no slouch of a dipping sauce!  There is a better chance of SWMBO liking this sauce than the ass blaster spice level usually served.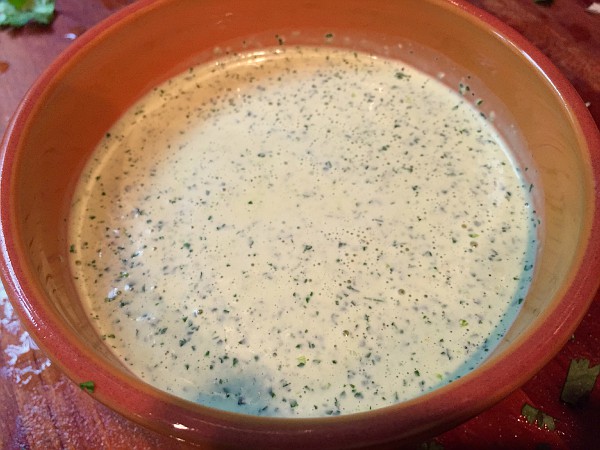 The bird has been cleaned, spatched, dried, and rubbed.
It is resting uncovered in the fridge. 
I'll let you know how it goes...