Well my Dad (who I got into egging a short while ago) bought us a pair of AR's!!  He has an XL and got the AR/Woo combo along with a bunch of other stuff from CGS, and I opted for the AR/R&B combo with the add on grids, and extender with sliding D grid for my large.  Love it already!
Quite a transformation for my LGE
 Went from this…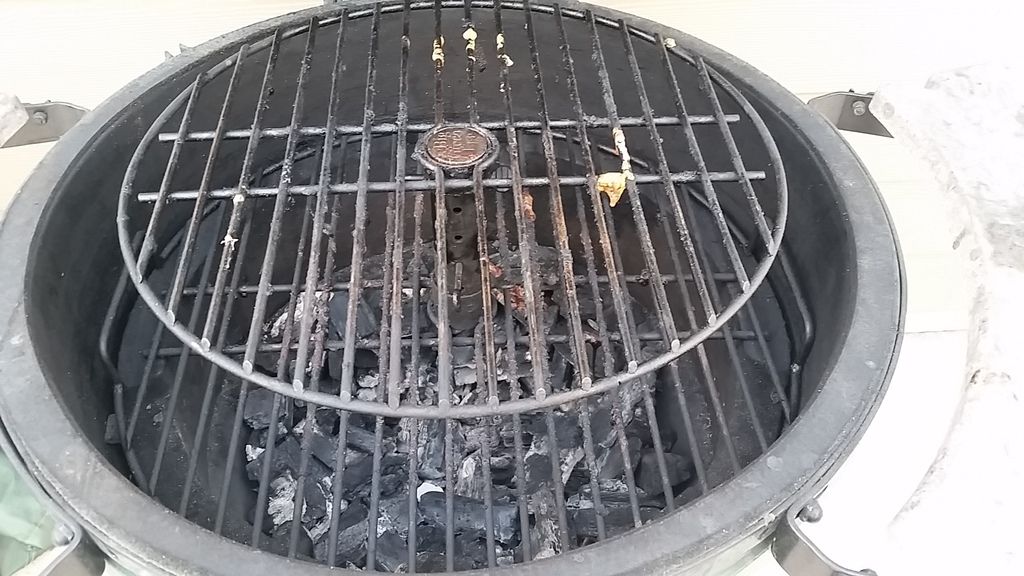 to this…
to this…
And today I'm doing my second attempt at ribs.  Bought from Costco from what I can tell it is two racks of St Louis, and two racks of rib tips.
They've been on 3 hours, I think I'm going to foil half with brown sugar and honey, and leave half straight up, see which we prefer.