Had a wonderful time at the Plano Eggfest Saturday. It was great seeing old friends and making ones. Probably the most laid back one I've been to since it was so small. Had a chance to visit and tell jokes and really get to know people. I wish that I had decided and planned on going earlier. I had a  chance run in with Steve aka @Hornhonk on Friday at Hirsch's Meat Market and he convinced me to go. This was at 3 o'clock the day before. With not much planning or time to execute, I went with Spicy Ranch Chicken Wings and brought along some home maded Cheddar brats and some Jalapeno Cheese Venison Sausage and handed out a few home brews to those that stayed long enough.
Ready to roll out the morning of. Click it or ticket, its the law. Nice having a fest only 5 minutes drive time away. I was actually the first to arrive after Hornhonk.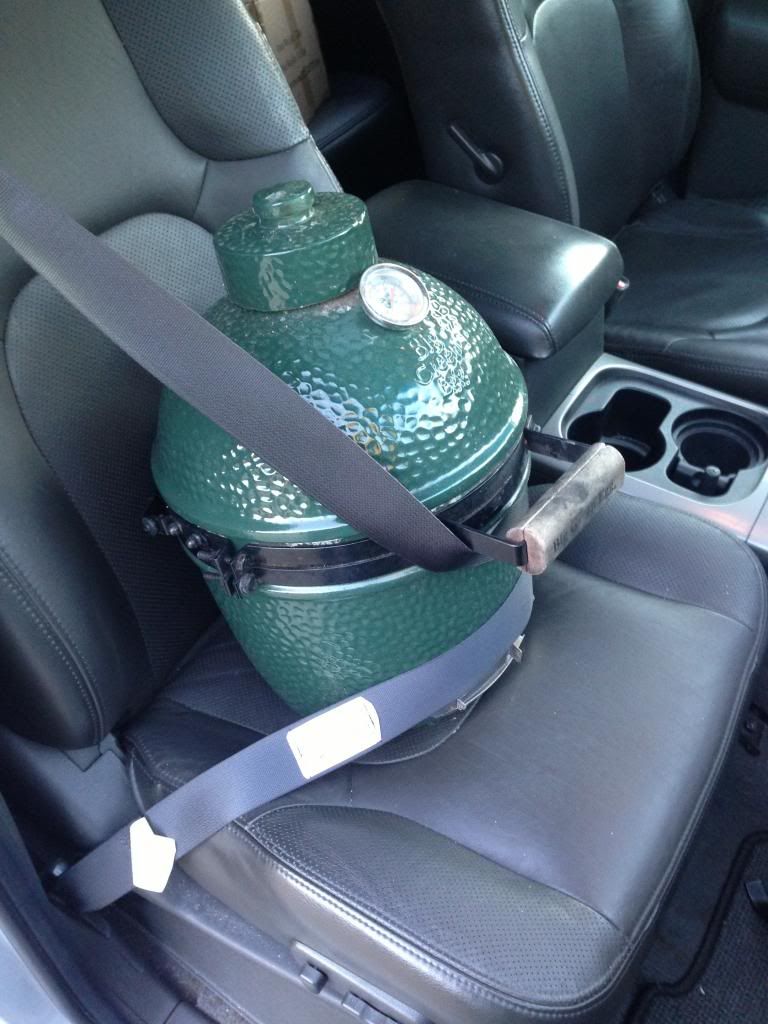 Helped a few of the first people to show up unload their vehicles. @smokinsooner had a pretty cool cart for his XL. JD, I still think Freud said something about XLs and overcompensating.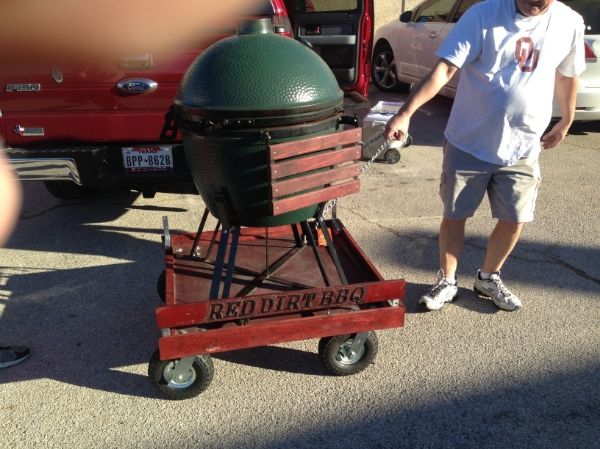 This was the only picture I got of my food.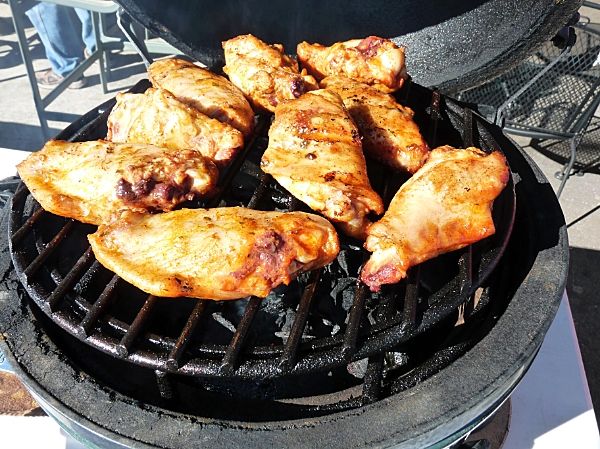 @smokinsooner and @deacon put on one hell of a spread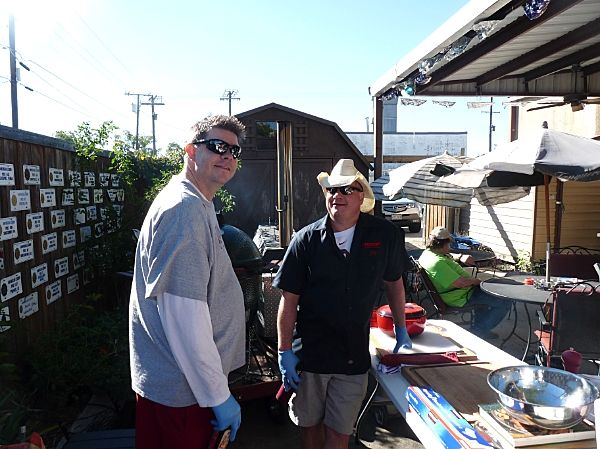 Darian aka PhotoEgg went to town with the seafood including some flounder he caught, fresh shrimp, tri-tip and more.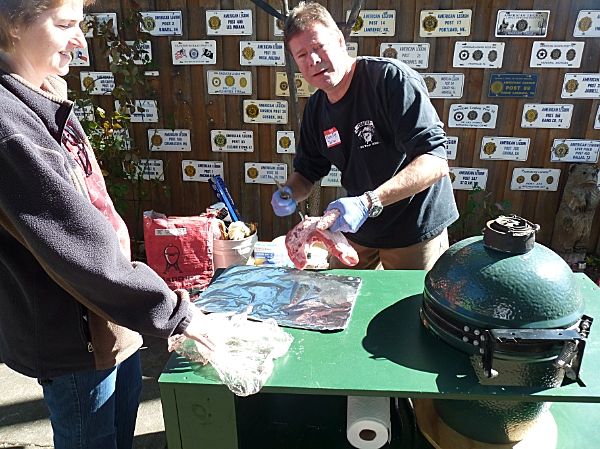 Some jalapeno's stuffed with cookie dough and drizzled with caramel suace, anybody?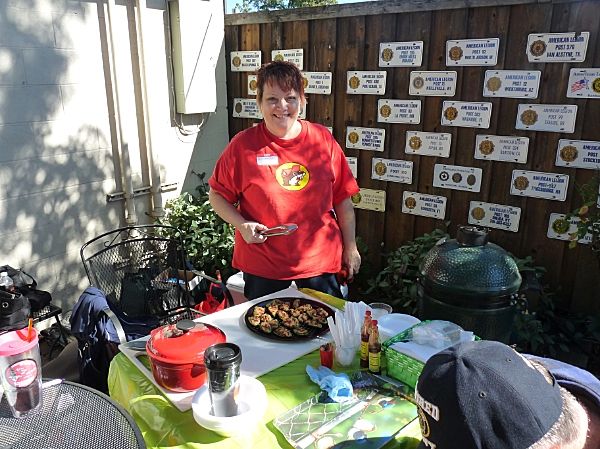 I really wish I would have circulated and taken more pictures. There were some many great cooks and food coming off. Especially Kelley @EggObsessed and Bruce's seared duck breast served over cheesy grits drizzled with a gumbo sauce. Wow, was that good.
Rowlett, Texas
Griffin's Grub or you can find me on Facebook
The Supreme Potentate, Sovereign Commander and Sultan of Wings