I posted a few of these "live" during the weekend, but not everything, so I thought I'd do one wrap up.
Got a late start Friday night as we had to do a last minute shopping trip top get ready for the festivities on Saturday. Got the Egg going at 400Fish and tossed on a CI pan with some 'kraut and home made cheddar wurst. Sorry for the bad pic.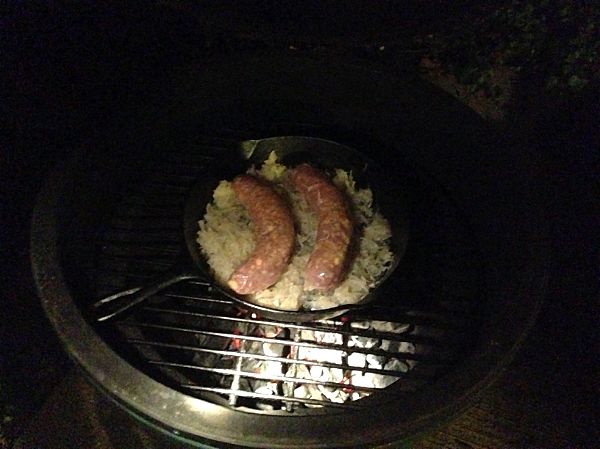 Slowly brought them up to temp and as they were nearing done, took them out of the pan and directly on the grate along with some home made Texas hot links.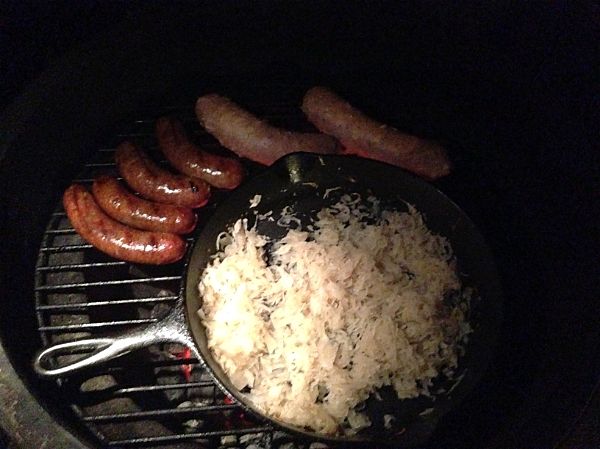 Done. Of course I had to serve them up with some tots. It had been over a week and I was starting to go through withdrawls.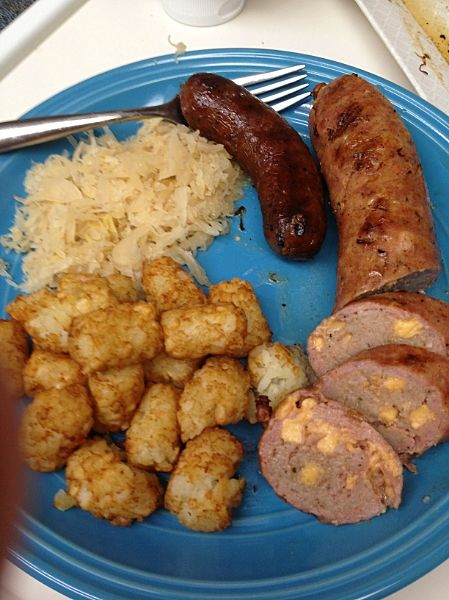 I had really wanted to do a Naked Ham ala @Mickey style on Saturday. But Mrs. G had other ideas. She wanted an HEB spiral sliced ham (picked up at Centeral Market). What she wants, she gets.
Got the Egg stabilized at 300F with some hickory chips and a few small cherry chunks and tossed the Ham on around kickoff time for the Texas O-Who game (11:00am)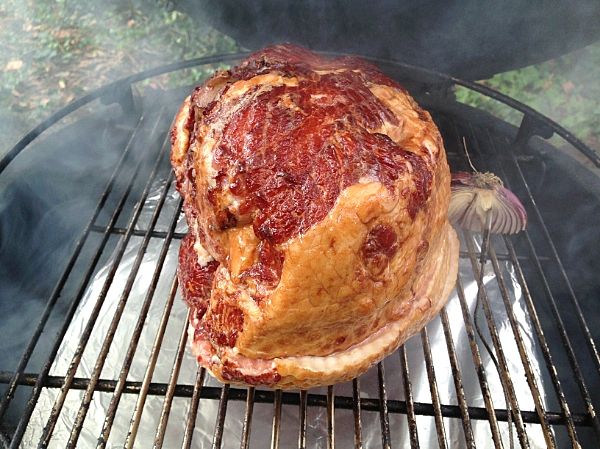 Pulled it off around 1:30ish-2. About 3 hours once it had hit 145 in most places.
Still had to make some cornbread (with some Hatch chilies) and Mrs. G's black eyed peas weren't ready, so the ham got the FTC treatment. I figured it works for brisket and butts, why not a ham? Cornbread went on after I brought the Egg temp up a bit.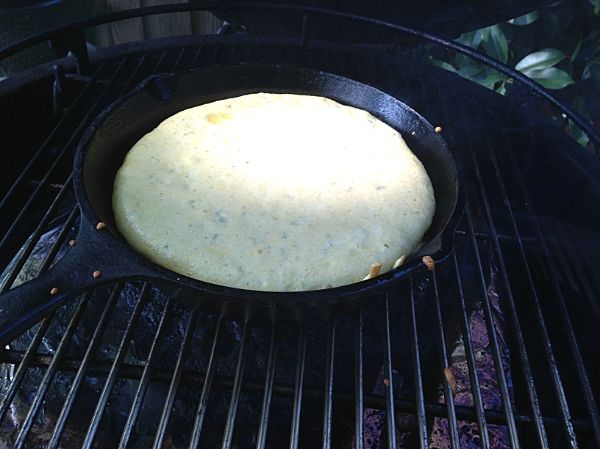 Things got a bit hectic after that. Mrs. G decided she didn't want the glaze after all, I don't know why. Never did get any pictures of anything after the cornbread. Everybody had a great time and we have way too many leftovers, but nothing wrong with that. Gotta love some leftover ham sammiches the next day. I did get one final shot after the crowd had thinned out and I had a chance to sit down and finish up the A&M game with a cold beverage in my new to me Baylor Mug. Sic 'em Bears!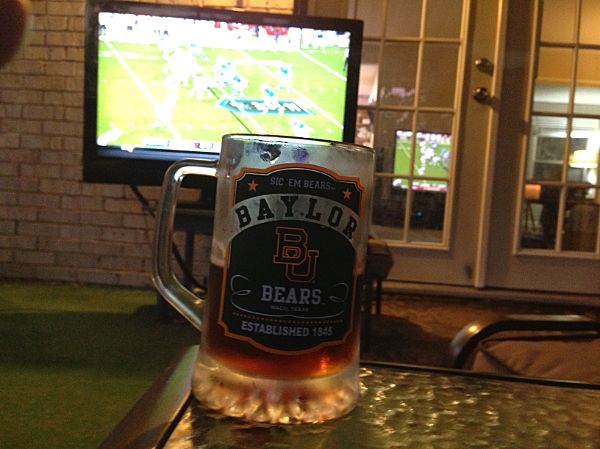 Rowlett, Texas
Griffin's Grub or you can find me on Facebook
The Supreme Potentate, Sovereign Commander and Sultan of Wings