Wednesday night of last week, Mrs G informed me that she had some co-workers coming over after work Friday and that we were having a pizza party. Really not sure why she didn't ask me and just told me, but oh well. Thursday, I whipped up a batch of dough and some sauce and tossed them in the fridge for Friday night. Friday, I went to do a full clean up of the Egg and pulled out all the guts. I noticed my charcoal grate cracking about a year ago, but its still holding on. I've got a replacement for when I do need to toss it. Crack hasn't grown much, but its expanded on the edge a bit.
I got the dough all prepped and let the girls go to work on their own pies. First up was a pepperoni, Italian Sausage, jalapeno, tomato and peppadew peppers.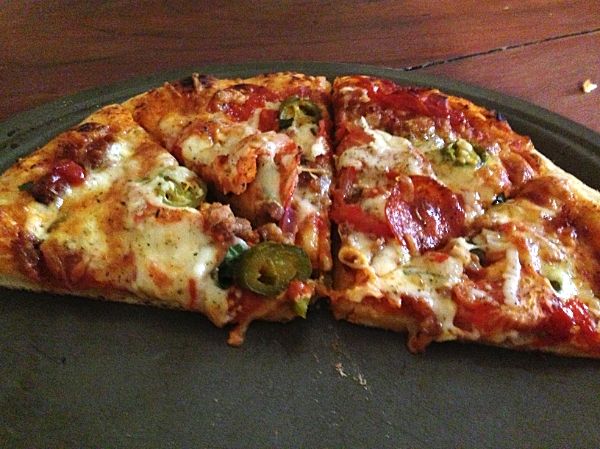 The second one was for a vegetarian. I am not sure how I am always cursed/blessed with having a vegetarian come over. Tomato, basil, peppadew and fresh mozz cheese.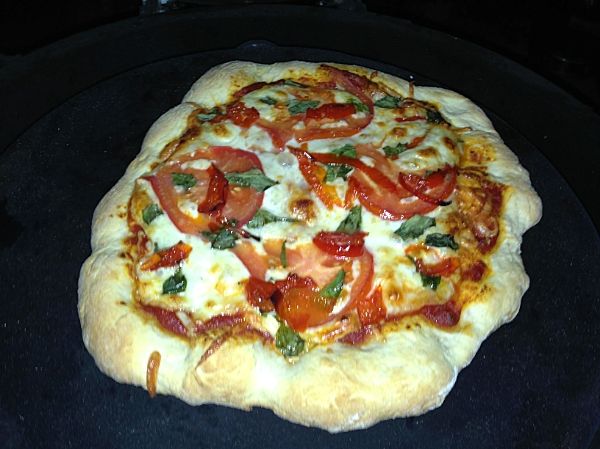 Then, I got to finally make one. Pepperoni, salami, Italian sausage,peppadew peppers, red onions and black olives.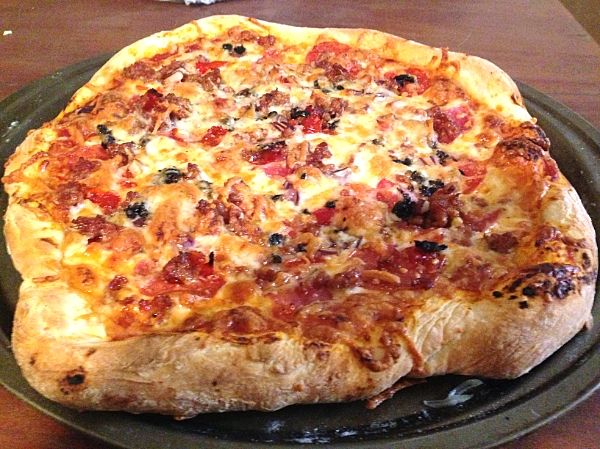 By this point nobody was really hungry anymore but we had one more dough left. Not sure what Mrs. G put on this one but it looks like pepperoni, Italian Sausage, black olives and red onions.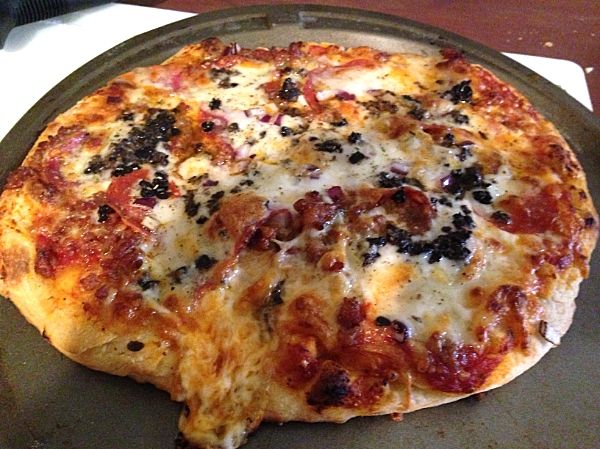 Everybody had a great time and raved on the pizzas. Sometimes I'm not sure if people are being polite or if they really mean it. I'm often my worst critic, but I guess I'll believe them. First time using peppadew peppers on pizza and I got to say that I really like them. They start off a little sweet and then you get just a bit of heat. Nowhere near a jalapeno (and what I saw was about 1,100 on the Scoville unit) so non spice lovers can stand them. Gonna use them more in the future for sure. Already got another idea for them as we speak.
One of the women brought her dog, a Morkie (part maltese and part yorkie over) All three dogs played hard all night long. I love it because its so cute and also the next day, our dogs are usually like this all day long: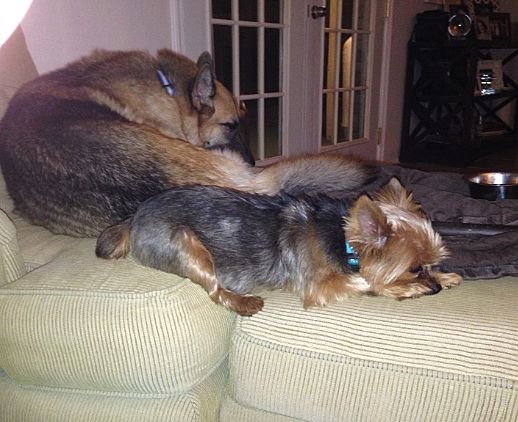 We totally forgot about cooking on Saturday. We decided to take it easy, still didn't know what we were cooking until I stumbled on a show about chili on Travel Channel. Chili it was. Mrs. G ran to the store and got home just at A&M was kicking off. I guess I could have cooked the chili on the Egg, I've done it before, but laziness took over and we ended up doing it on the stove. Texas Chili, no beans y'all, ya hear? And yes, the Shiner went in the chili.
We really enjoyed the game. I wasn't sure who to root for. Part of me wanted to root for the Texas team, but part of me still feels like they are traitors for leaving the Big 12. I ended up rooting for whoever was on offense. When that game was over, I had to do an outfit change for @Dyal_SC team. Go Cocks!!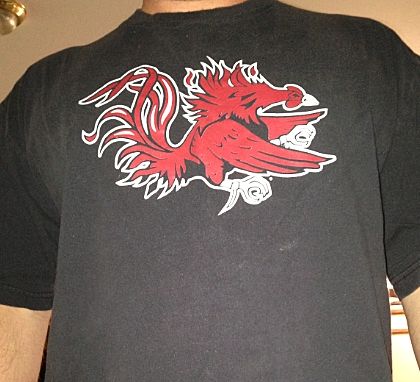 Only watched a part of it before the wife insisted we turn on the Texas game. What a disappointement that was.
Sunday, we took it even easier and hit up three little parties and ate their food and drank their beer. Sometimes lazy is good, even if you know can cook better food. Its more important to spend time with good friends.
Rowlett, Texas
Griffin's Grub or you can find me on Facebook
The Supreme Potentate, Sovereign Commander and Sultan of Wings