This is an incomplete post so you'll have to trust me the ending was terrific! I got in on the grid extender group buy, but the grid extender didn't work in my small without modification (cutting it smaller). I wasn't excited about that. I ordered the 2 Tier Swing Rack for my small.
We went to my Mom's house today and she requested brats. Who am I to say no? My brother and SIL were there and she asked for boneless chicken breast. I aims to please. I knew I brought the mini for a reason! She has dietary issues so I seasoned the chicken simply with salt & pepper because I had no idea what rub she could tolerate while I was shopping. I have the other rack in there because I didn't know if I could fit all the brats in the small and the chicken went on first. The extra real estate wasn't needed.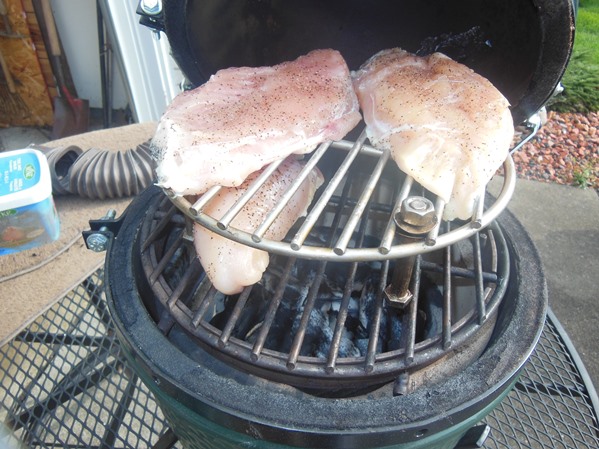 Here's the 2 Tier Swing Rack. I seasoned it last night.
Here it is loaded with three packs of Johnsonville originals (15 brats in all).
So the pictures end here. I was busy socializing and forgot about taking pictures, but trust me the meal turned out great! I think I'm really going to enjoy using the Swing Rack! The brats were served on buns with optional sauerkraut and/or sautéed peppers & onions. The side was a Kroger veggie tray because I was too lazy to do anything else.
Thanks for looking!