The pork tenderloin was not defrosted so I went fridge diving for tonight's dinner supper. I found 5 hot dogs still in date, two hatch peppers, one onion and cheese........What to make? Chili cheese dog, of course, but with a twist.
Watched this storm most of the way home. Lots of lightning and blustering. Decided to challenge Mother Nature with a mini cook
Par roasting the hatch chilis and onions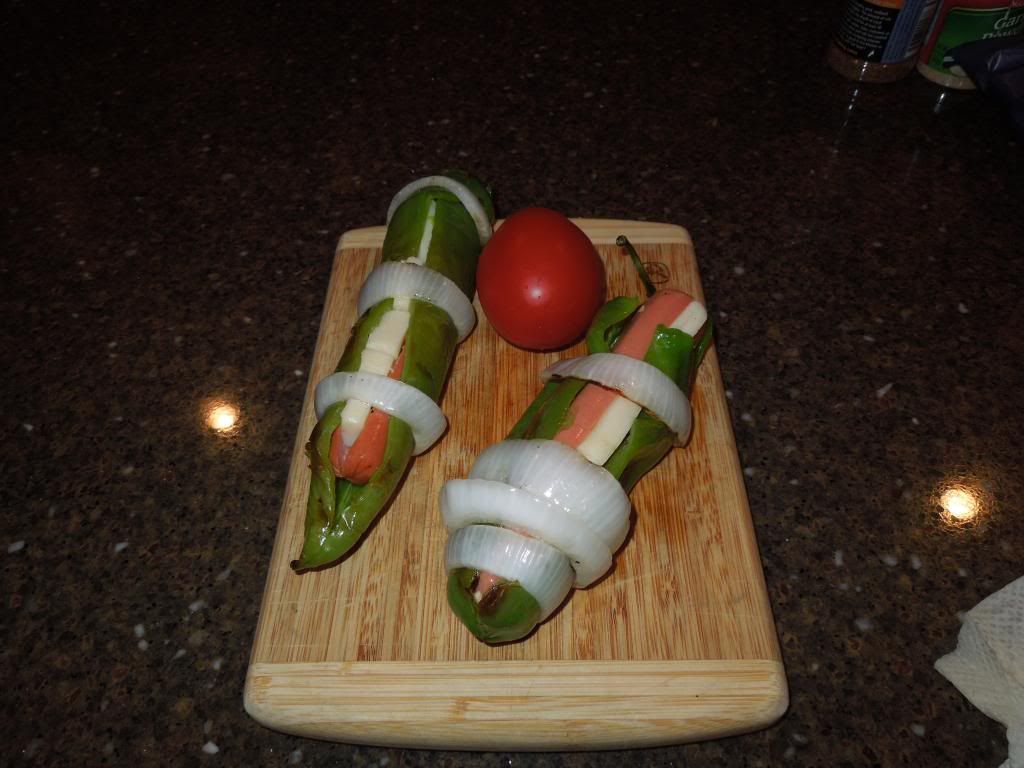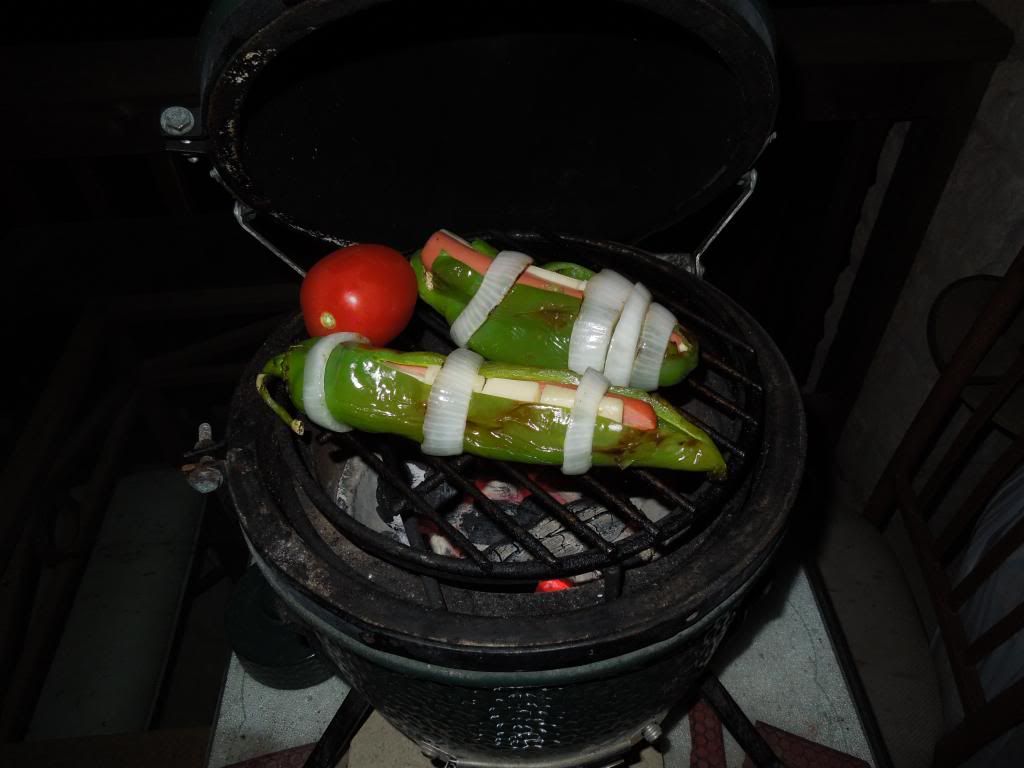 storm getting closer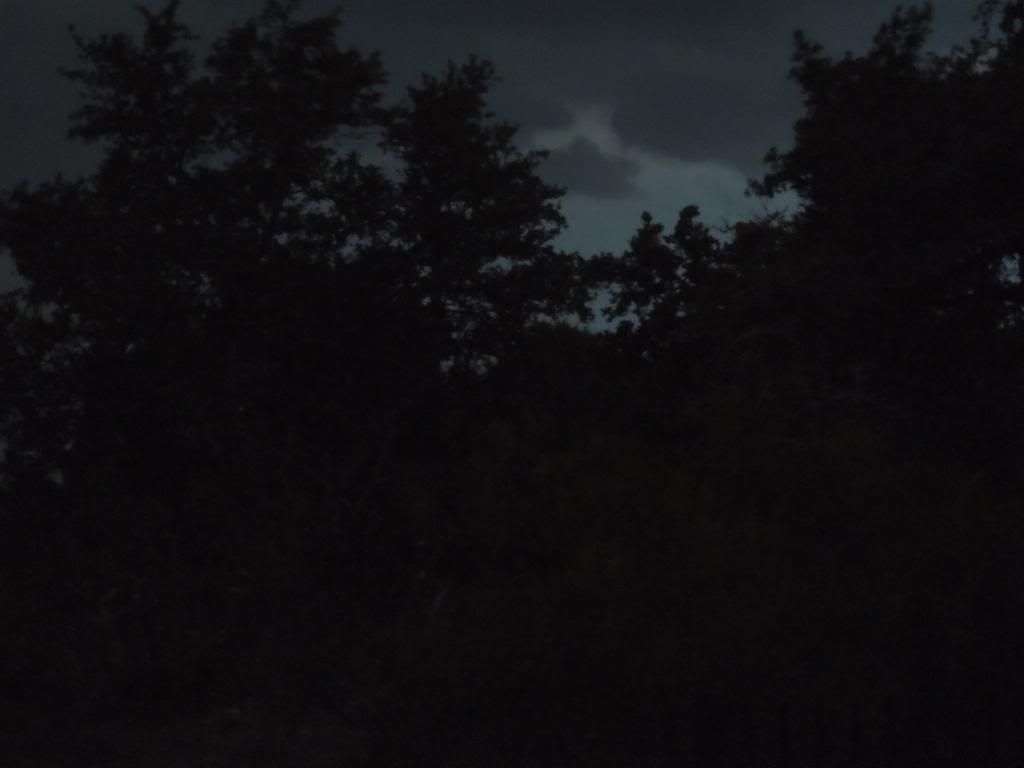 Salsa made with the roasted tomato, onion and smashed garlic with dash of vinegar, Mexican oregano, salt and pepper.